I have been fascinated with the quilted textiles made from old sarees and other clothes for many years. Each piece is special with a story to tell. After my first article about them, "Sujnis: Recycling Clothing into Quilts in India,", I continued to collect sujni pieces and even worked with artisans to create a quilted piece from my mother's sarees.
This piece stands out because of its design. Sujnis in general are rich in motifs: animals, birds, amphibians, human figures, or florals. It is very rare to see one that has only geometric motifs. This piece seems to have been made as an asana, or cushion to sit on the floor. It uses the typical stitches of sujni quilting, using running stitches and a combination of chain and stem stitches to complete the designs.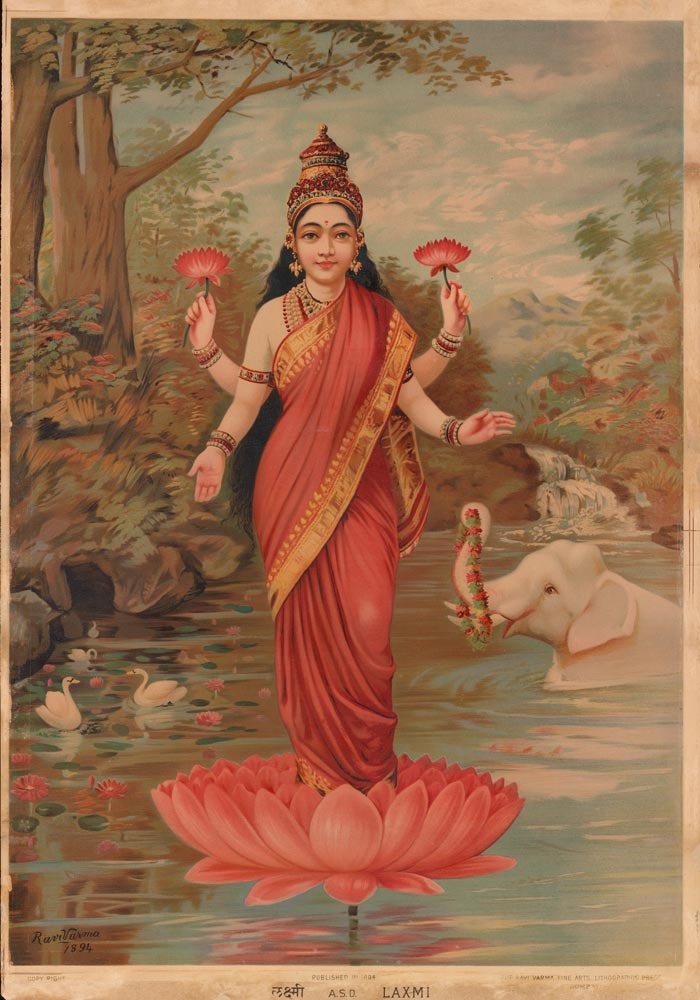 A Motif of Memory
What attracted me to the piece was the way the design reminded me of kolams made by my late mother, Mrs. K. S. Jayalakshmy. Kolams, also known as rangoli, are floor decorations that women make daily outside their homes, especially in southern India. They are made from powdered rice flour, though on special occasions they can be further decorated with colors or flowers. The motifs patterns are also used to decorate walls.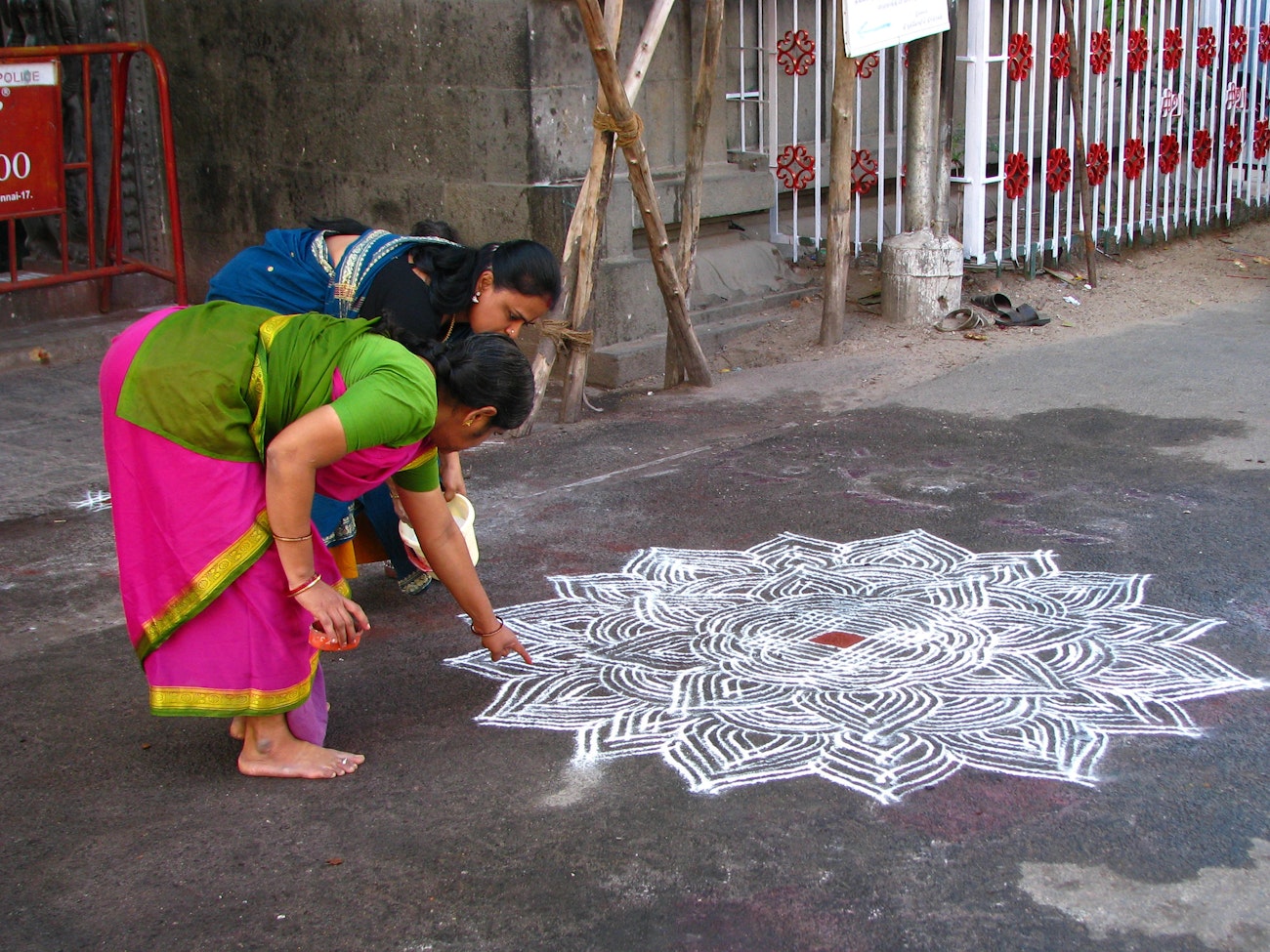 This sujni reminded me in particular of a kolam design called Hridaya kamalam, a form of lotus design for the Goddess Lakshmi, that is made for worship every Friday. I had thought it was a form of mandala design. Priti, a Madhubani artist with whom I have worked closely for a long time, identified this pattern as kamalda, or lotus.
This sujni has a truncated version of the design; the actual pattern is larger and would have lotus petals surrounded by flowers, birds, and so on. Kamalda is an auspicious symbol of Goddess Lakshmi, who sits atop the lotus. It also symbolizes Lord Vishnu. This design was made on the floor or walls and during weddings. The groom's family sends 5 paintings to the bride's home, one of which was the kamalda.
It seems the maker liked the Kamalda and simply worked a smaller version on the sujni. The lady I bought it from would not reveal who made it. She had apparently brought someone else's piece for sale, as what she had made seemed very different. That is what makes this textile journey interesting—trying to figure out or guess the whys and hows of the making.
Chitra Balasubramaniam writes, collects, and experiments with textiles, and follows her passions by writing about food, travel, and heritage. She dabbles with stock-investment analysis and research. She also runs a small travel guide at visitors2delhi.com. Find her on Instagram as @visitors2delhi.