This time of year is perfect for reflecting on our accomplishments and seeing what rose to the top, which is what we have planned for today. Over the last 12 months, we've released four magazine issues, over 150 articles on the website, and a new library (with something for everyone now). We enjoyed every moment of exploring needlework with you.
Looking back, we loved seeing what you thought were the most interesting, entertaining, enlightening, and best articles. Every time you come to the site, your visit counts as a vote, and after tallying them all, these were your 10 favorites.
10. Crocheted Closure Craze of the Early Twentieth Century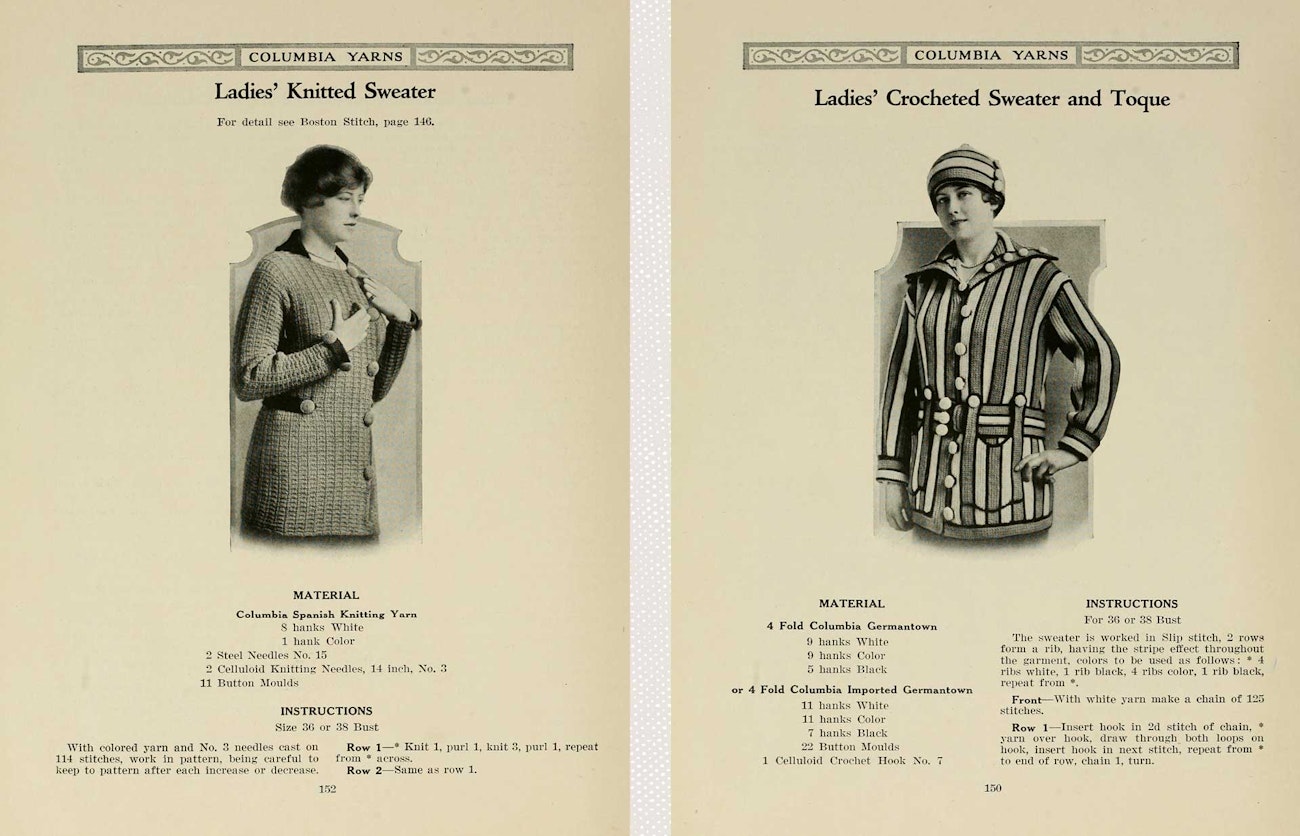 Crocheted fasteners shown in The Columbia Book of Yarns, 1916. Courtesy of the Library of Congress
Early twentieth-century crocheted fasteners are a great foray into delicate thread crochet, as they are timeless, functional, and quick to make at the same time. It is easy to perceive a crochet fastener as a folksy thing, easily made by hand and a giveaway as to the home manufacture of the garment, but that was not the case. Read the full article.
9. Love and Loss: A Ball of Wool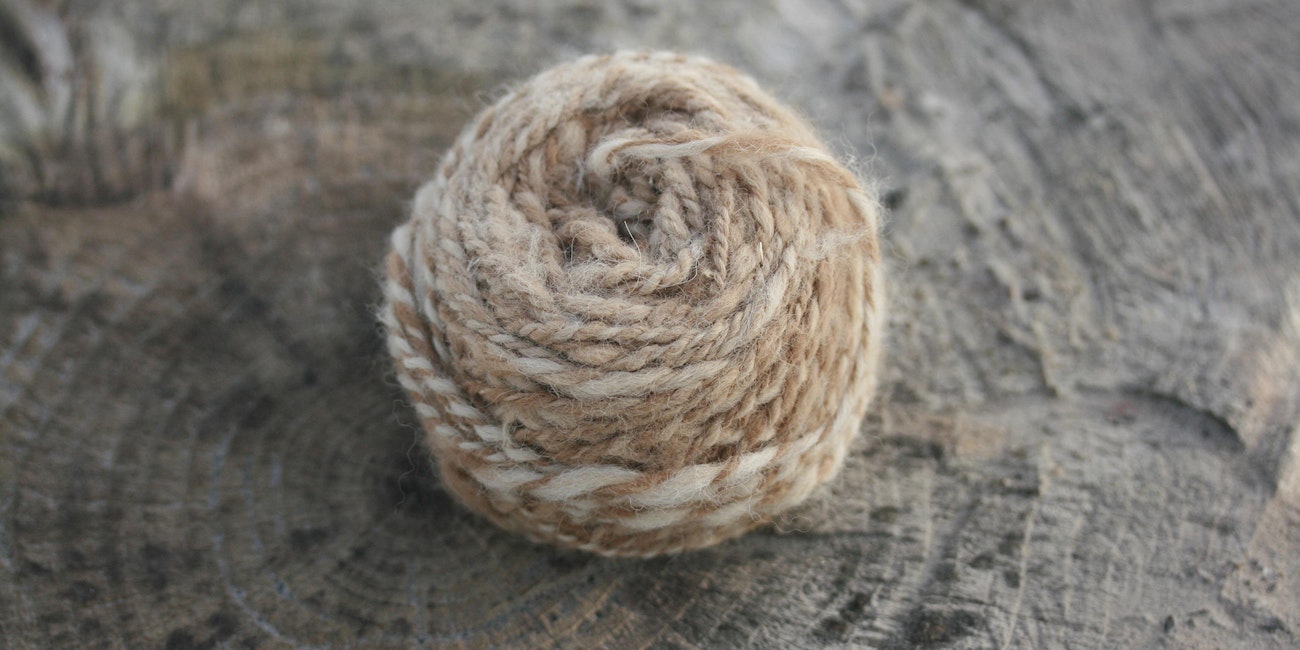 This ball of wool yarn is very similar to the one the author's mother-in-law spun. Photo by Alexander Giers via Pixabay
It is a precious ball of handspun wool that has formed an unbreakable bond between two souls who will never meet. Based on an essay in the anthology, Love and Loss, this beautiful story is about connection through fiber. Read the full article.
8. Try Thérèse de Dillmont's Beaded Turkish Stitch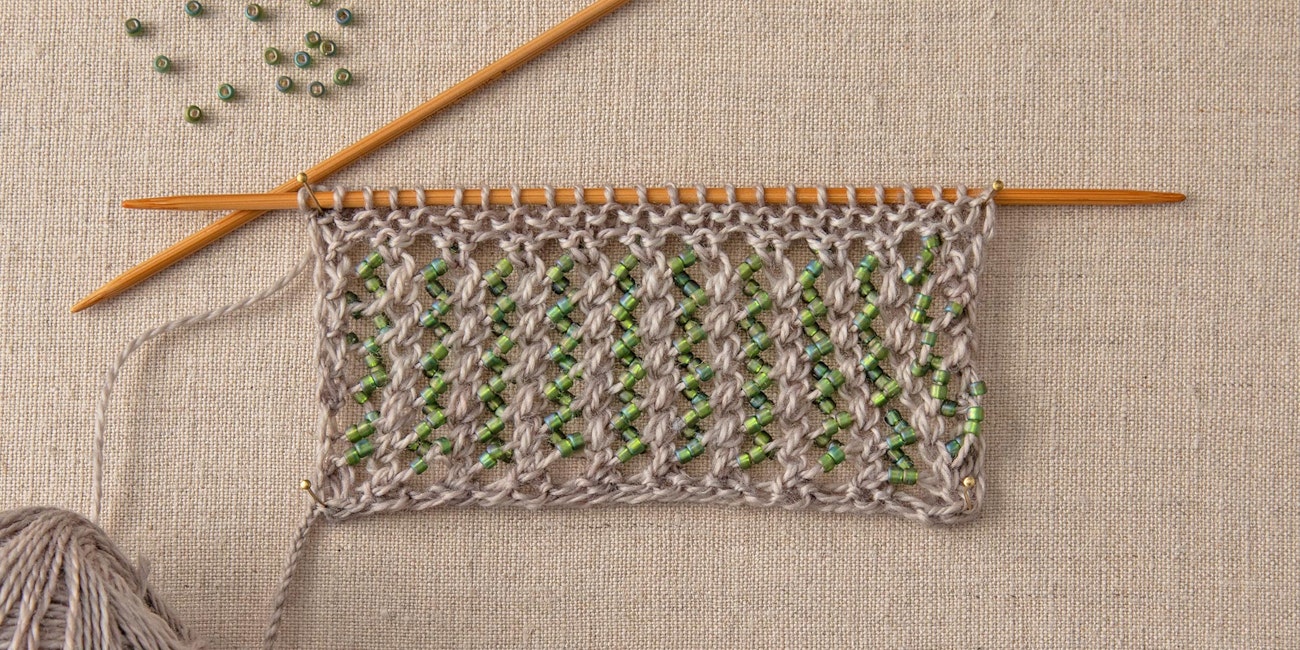 After pre-stringing some beads, Kate Larson cast on a swatch and tried Turkish stitch. Photo by Matt Graves
Knitted lace scarves and shawls with beaded edgings seem modern, but this is a classic pairing. Carolyn Wyborny introduces her newest design, a Shetland-style shawl with Weldon's lace motifs and just the right amount of beads. We hope you love it as much as we do! Read the full article.
7. Make a Crazy Quilt Block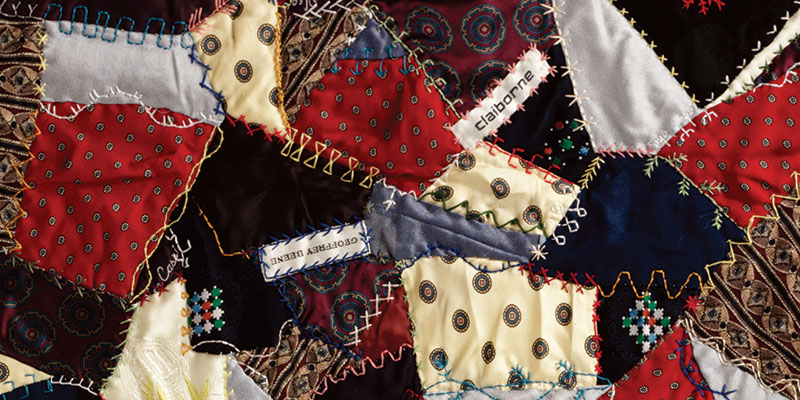 A crazy quilt is a wonderfully useful way to preserve and display family history. As the quilt itself warms each generation's hands and feet, each scrap has a story that warms the heart. Get basic instructions and more crazy quilt ideas to explore from the past issues of PieceWork. Read the full article.
6. The Eleonora Project, Part 2: Adventures in Forensic Knitting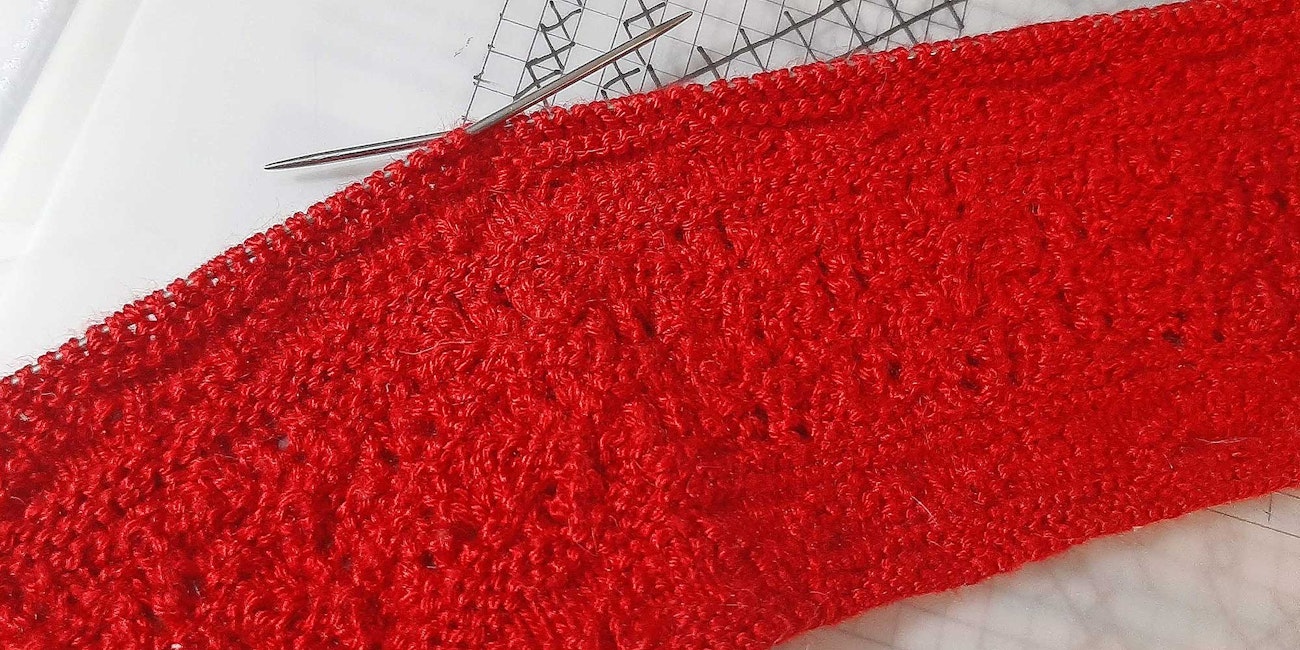 Sheena Pennell used vibrant red yarn in 100% silk for reproducing the burial stockings of Eleonora di Toledo. Photo courtesy of Sheena Pennell
Sometimes it takes determination and a lot of detective work before the first stitch is cast on. In this second part of Sheena Pennell's series on re-creating the burial stockings of Eleonora di Toledo, the author describes how she calculated the dimensions and gauge of the originals before she could start knitting. Read part 2 of the Eleonora Project or the rest of the series here.
5. A Stitch in Time: Palestrina Knot Stitch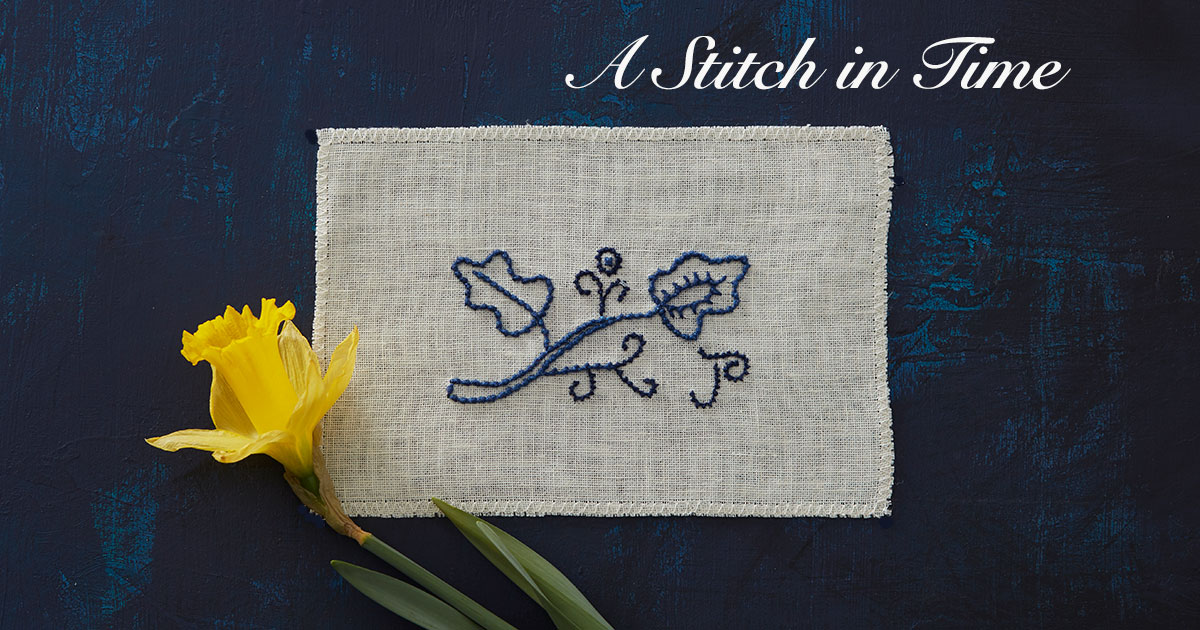 The "P is for Palestrina" sample was designed and stitched by Deanna Hall West. Design size: 4 by 2¼ inches (10.2 x 5.7 cm). Photo by George Boe
The Palestrina knot stitch is a highly textured, beadlike stitch belonging to the family of knotted stitches. It is usually composed of a line of connected knots or as a single knot. There are two distinctive variations, square and long-legged, and this stitch guide will show you both. Read the full article.
4. What is Icelandic Bind-Off?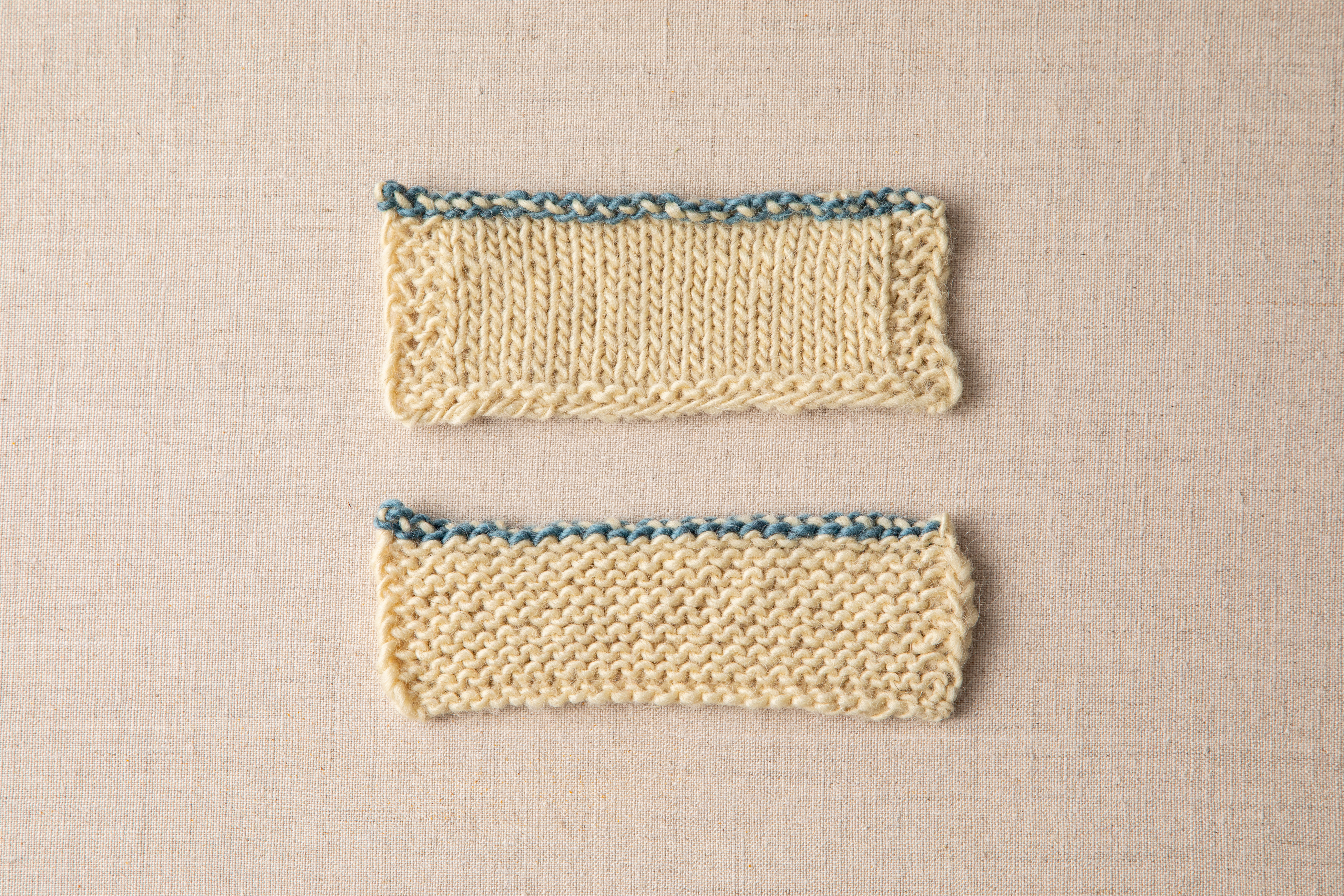 Icelandic bind-off worked on stockinette (above) and garter (below) swatches by Katrina King. Photo by Matt Graves
Often, a stretchy bind-off is needed for the cuff of a sock or brim of a hat that will still keep its shape. Not only is the Icelandic bind-off a great functional choice in those cases, its raised edge can add dimension and interest to a shawl or sweater. Learn about this stretchy edge that plays well with garter stitch. Read the full article.
3. The Expectation of Snow: An Orenburg Shawl for My Grandma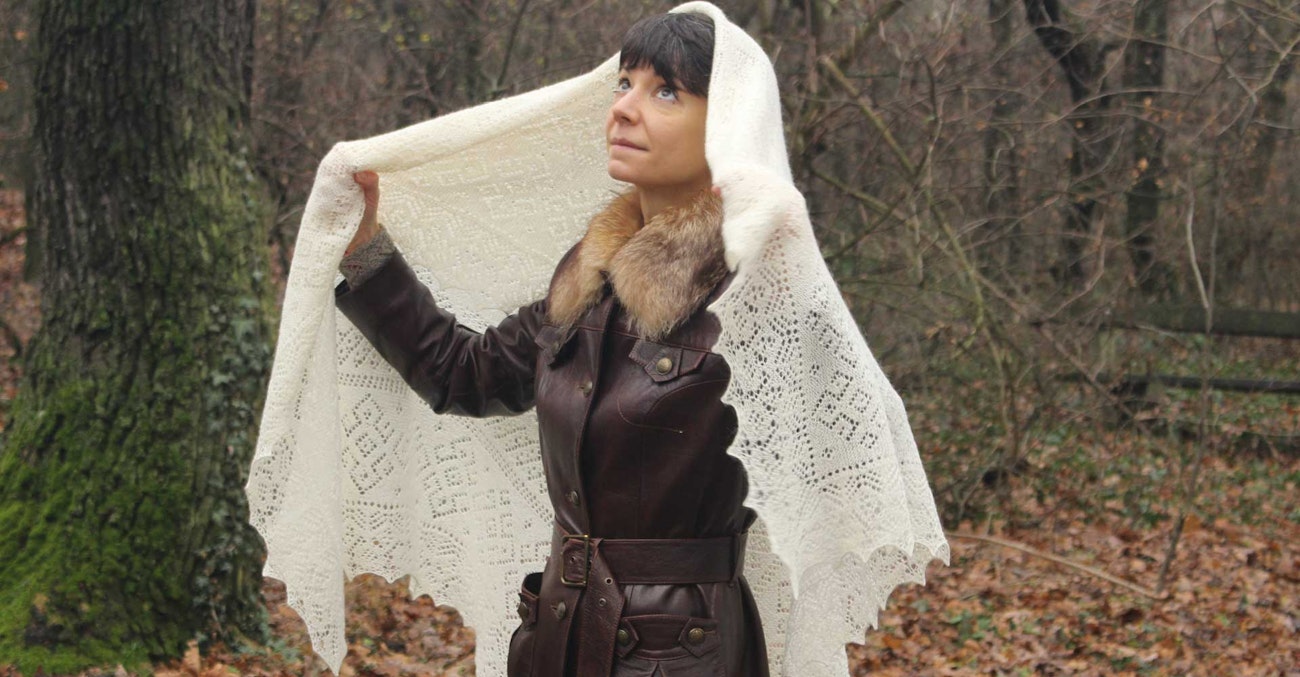 A legacy of lace. Author and designer Olga Radchuk is wearing the shawl she created in the tradition of Orenburg lace. Photo courtesy of Olga Radchuk
This shawl was inspired by the old Orenburg lace shawls knitted during the long winter nights and made of the finest and warmest goat down. The Expectation of Snow shawl is an homage to her grandma, Olga, for whom designer Olga Radchuk is named. This is the shawl she should have had but never did. Hear Olga's story about creating this special shawl and download the pattern. Read the full article.
2. What is Romanian Cord?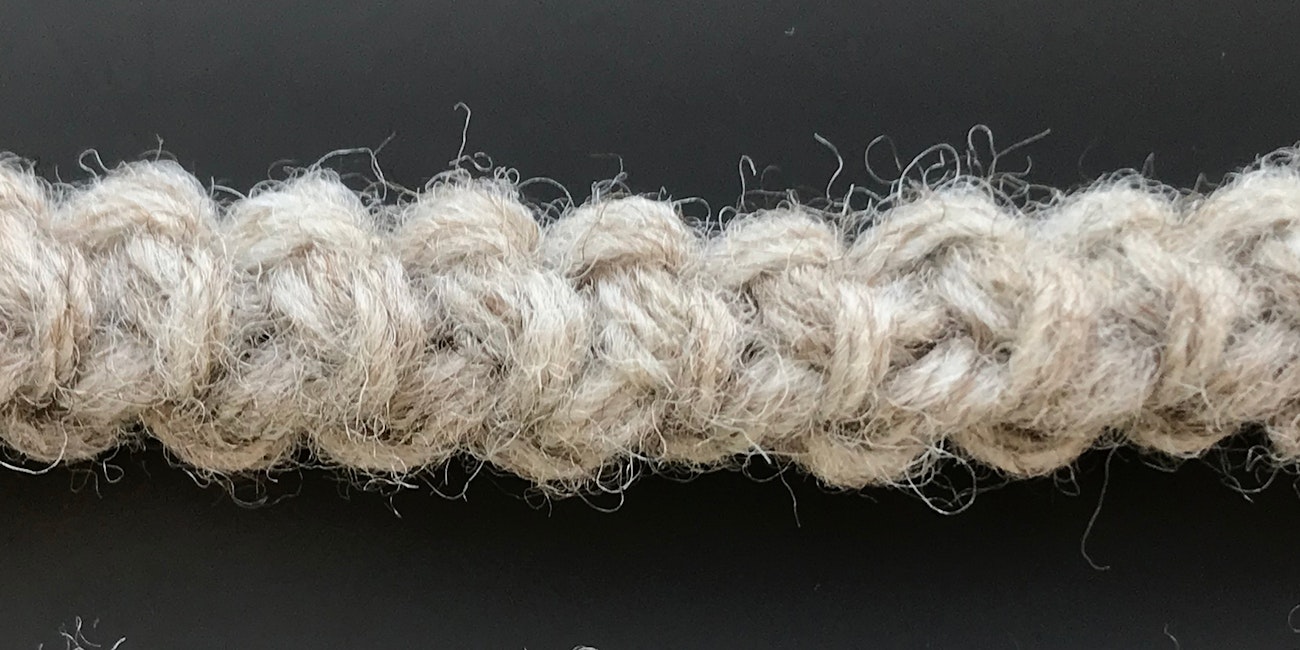 Strong and durable Romanian cord can be used for drawstrings but also has a more delicate purpose. Photo by Kate Larson
Romanian cord is a versatile crochet technique that creates a strong flat cord that does not lose its shape with use. Due to its strength, it can be used for various purposes, including mitten straps and drawstrings for bags. Learn how to create your own cord with this tutorial. Read the full article.
1. Magic Loop: Two Socks at a Time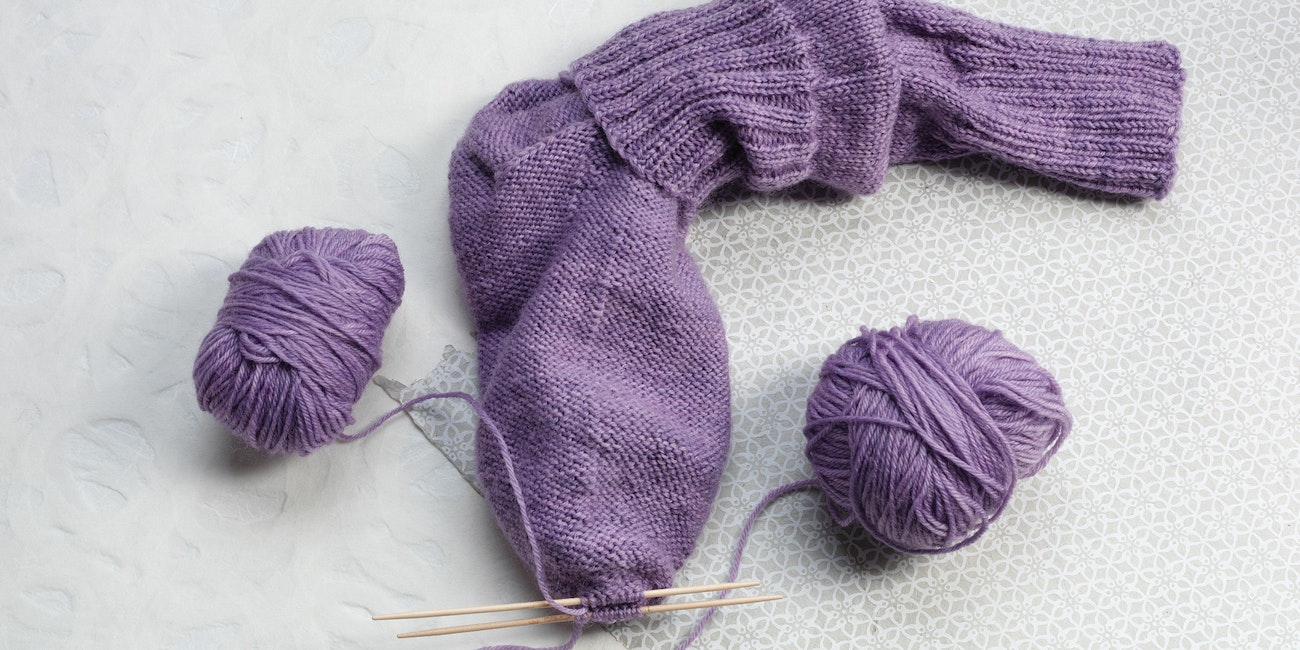 Eileen Lee knits two socks at the same time, one inside the other. Photo by Joe Coca
No matter what your style of knitting is—and there are many—the choices of knitting needles for making socks are abundant. Working with double-pointed needles is the traditional practice for knitting socks. There, however, are a few new styles, including using two circular needles or one long needle called the "magic loop." This longtime favorite tutorial got a refresh this year and is more helpful than ever. Read the full article.
We've enjoyed working on all of the great PieceWork content this year, and we look forward to bringing even more wonderful content to you in the coming year.
Cheers!