What does "mending" mean to you? Hardship and never-ending socks with holes? Creative and artistic embellishment? Both? Whatever the task or textile, mending and remaking are based on the idea that cloth is a thing of value. And if you are reading this, I suspect you agree.
The thread that runs through the Fall 2020 issue of PieceWork is, to my mind, about preserving, or even adding value to, textiles. In that vein, Deirdre Carter discusses the Medieval demand for parchment and the creative needlework that embellished imperfections in lower-quality parchment. Chitra Balasubramaniam shares the story of how her mother's sarees were transformed into a spectacular embroidered quilt that ties together generations. And Heather Vaughan Lee gives us social and cultural insight into the now-coveted flour-sack textiles of the Great Depression.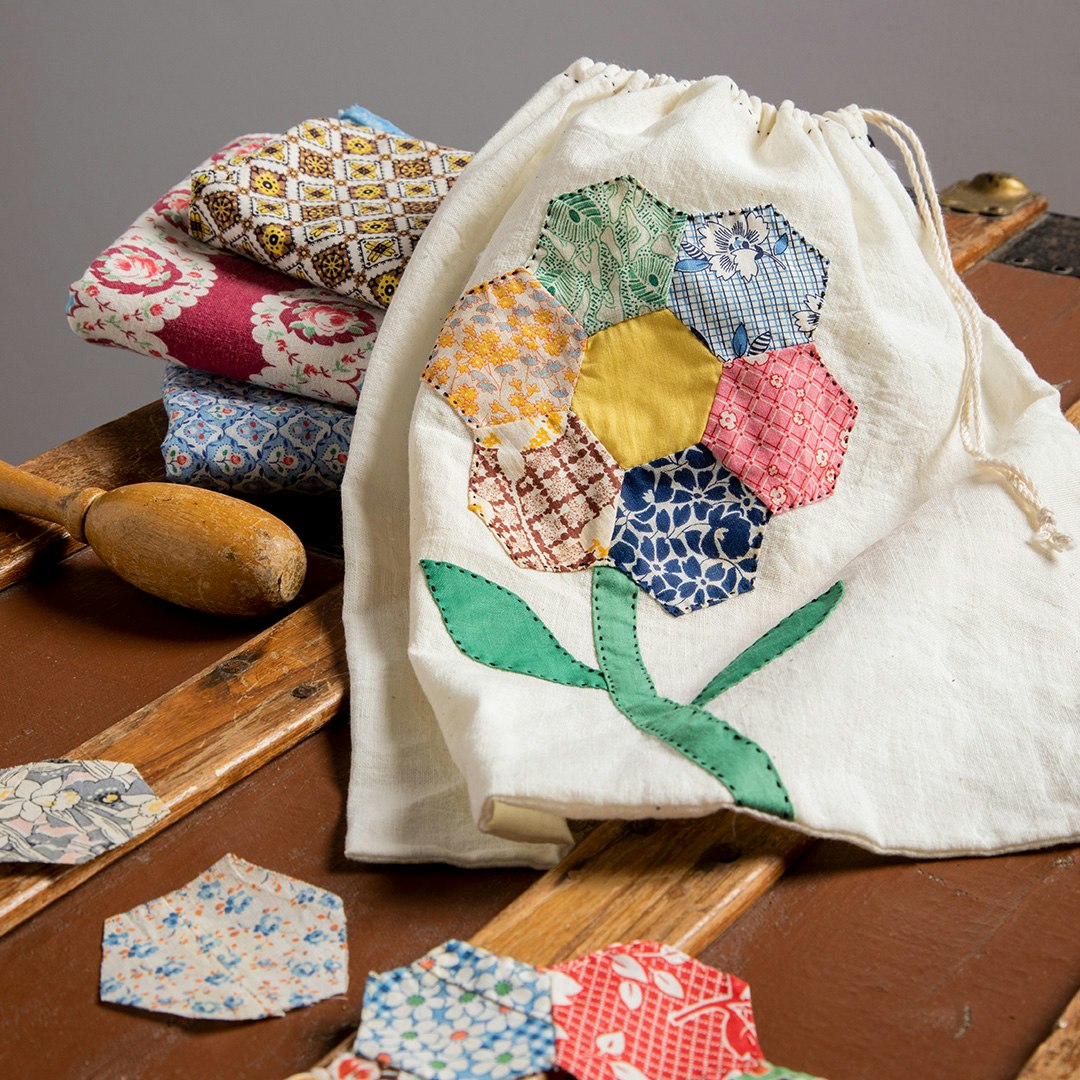 Ideas and traditions can also be preserved when recognized as a thing of value. This becomes ever-more important as we see museums struggle to continue their important work. On a trip to Greece, Mimi Seyferth connected with a curator at the Xanthi Folk and Historical Museum who recognized her interest in knitted socks. Mimi shares the fruits of her research and invites you to knit along with her Xanthi Socks and Leggings pattern.
The preservation of textiles through mending or re-creation connects us to their past. These touchstones only become more important as we move forward together.
—Kate
Additional Resources for Mimi Seyferth's Fall 2020 article "Sarakatsani Women and Their Costumes"
Campbell, J.K. Honour, Family and Patronage. New York and Oxford: Oxford University Press, 1964.
Female Costume of the Sarakatsani. Bristol, Rhode Island: Haffenreffer Museum of Anthropology, Brown University, 1985.
Fermor, Patrick Leigh. Roumeli: Travels in Northern Greece. New York: New York Review of Books, 1966 and 2006.
Folk and Historical Museum of Xanthi: The Recent History of Xanthi. Xanthi, Greece: The Progressive Association of Xanthi, 2015.
Greek Costumes: Collection of the National Historical Museum. Athens: Historical and Ethnological Society of Greece, 1993.
Hatzinichali, Angeliki. The Greek Folk Costume: Costumes with the Sigouni. Athens: Melissa Publishing House, 1977.
Kavvadias, Georgios V. and Frieda Schütze. "Mediterranean Pastoral Nomads: The Sarakatsani of Greece," 1965. Retrieved from https://ehrafworldcultures.yale.edu/ehrafe/citation.do?method=citation&forward=browseAuthorsFullContext&col=collection(%27/eHRAF/ethnography/Europe/EH01%27)&docId=eh01-013&tocOffset=tocPubInfoP.
Papantoniou, Ioanna. Greek Costumes. Nafplion, Greece: Peloponnesian Folklore Foundation, 1987.
—. Greek Regional Costumes. Nafplion, Greece: Peloponnesian Folklore Foundation, 1996.
Sanders, Irwin T. "The Nomadic People of Northern Greece: Ethnic Puzzle and Cultural Survival," 33 Social Forces No. 2 (Dec. 1954), 122–129.
Smith, Joyce. "Decorative Techniques of the Sarakatsani," IX Weaver's Journal No. 1 (Summer 1984), 14–18.
Speiser, Noémi. The Manual of Braiding. Bern, Switzerland: Haupt Verlag AG, 2018.