Myth: 1.a A usually traditional story of ostensibly historical events that serves to unfold part of the world view of a people or explain a practice, belief, or natural phenomenon. 1.b Parable or allegory. —Merriam-Webster
The myths, stories, and narratives connected to historic textiles are endlessly captivating. Whether personal stories of a grandmother's embroidered tea towels or culture-affirming narratives about motifs and patterns, textiles inform our identities.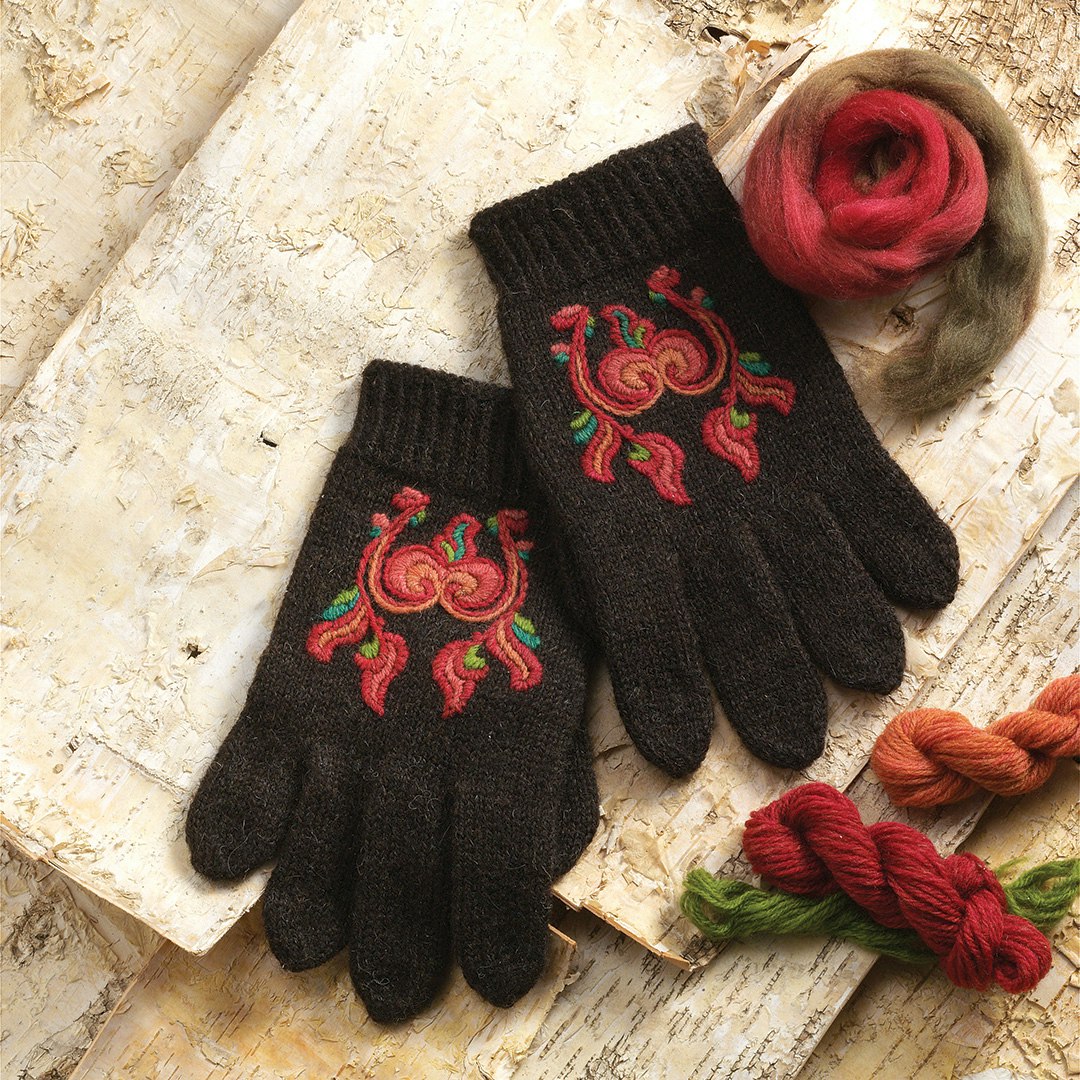 Norwegian folk costume and bunad (20th century interpretation of traditional costume) continue to play an important role in the lives of many Norwegians and Norwegian decedents around the world. Handspun knitted and embroidered Telemark-style gloves by Kate Larson, featured in Spin Off Summer 2014. Photo by Joe Coca
Sometimes the makers stitch these tales quite literally into the cloth. Other textiles accumulate meaning and interpretations after they pass from the maker's hands. How did the traditional knitting motifs we know as "Fair Isle" begin? Stories abound ranging from local creativity to the Spanish Armada. Other textiles carry stories that are debunked but persist, such as the ancient origins of fishermen's ganseys.
Other myths in our global textile history developed as people tried to understand the textile traditions of other cultures. The famous "vegetable lamb" from fourteenth-century England explained how cotton was grown by tiny sheep growing from shrubs. Other still important textile materials, such as scarlet cochineal dye, were once shrouded in mystery, carefully guarded, and the focus of smugglers' plots.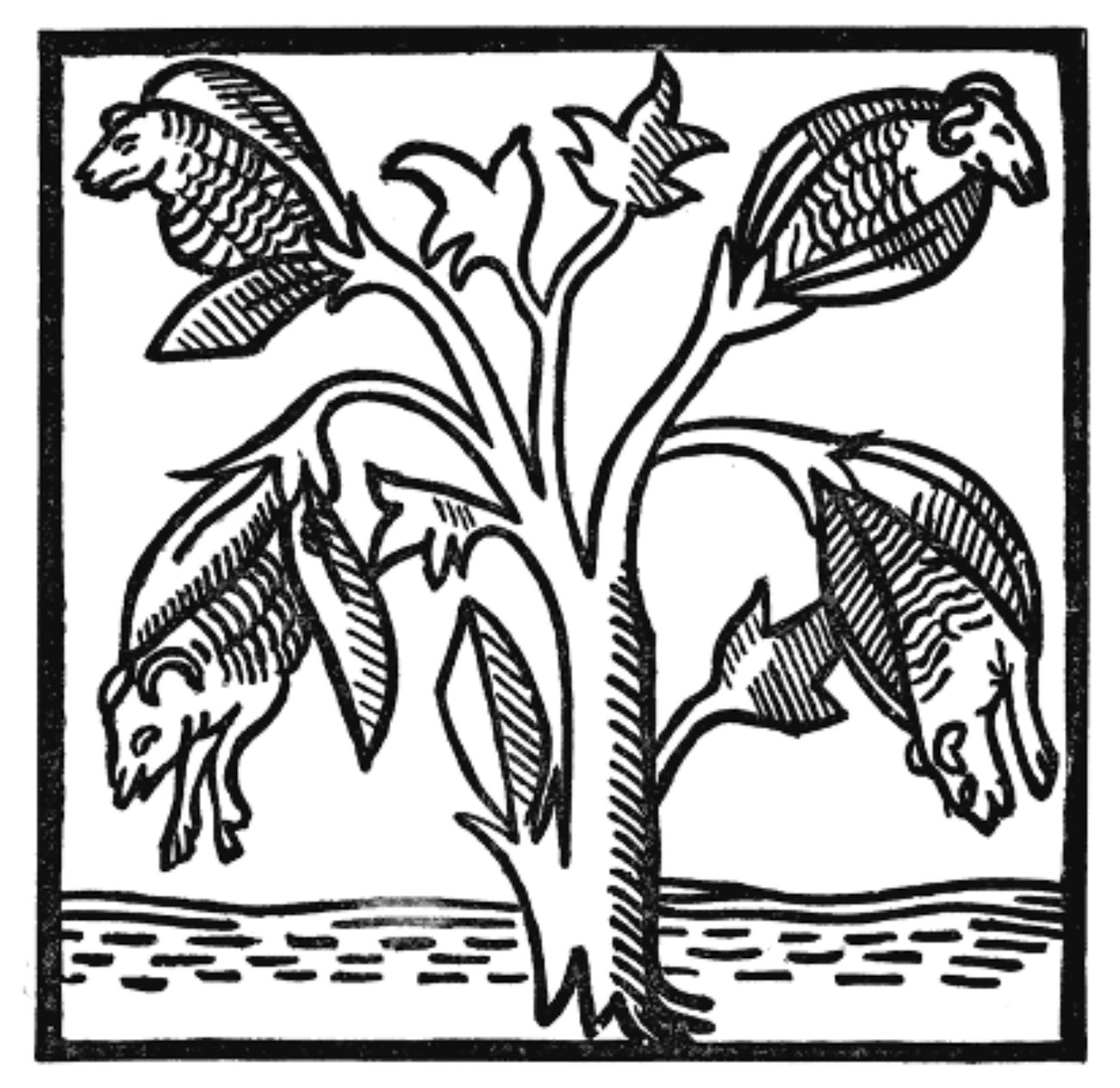 The Vegetable Lamb Plant after Sir John Mandeville. "This plate illustrates that version of the fable by which the 'Vegetable Lamb' is represented as contained within a fruit, or seed-pod, which, when ripe, bursts open, and discloses the little lamb within it."
Now is your opportunity to share textiles with incomplete histories, makers that are unknown, and original purposes lost to time. Sometimes a close look at fragments tucked into museum collections can illuminate needlework skills that can move our modern work forward. Other intact textiles with unknown origins can allow us to step back in time and consider the cultural challenges faced by the makers as they stitched.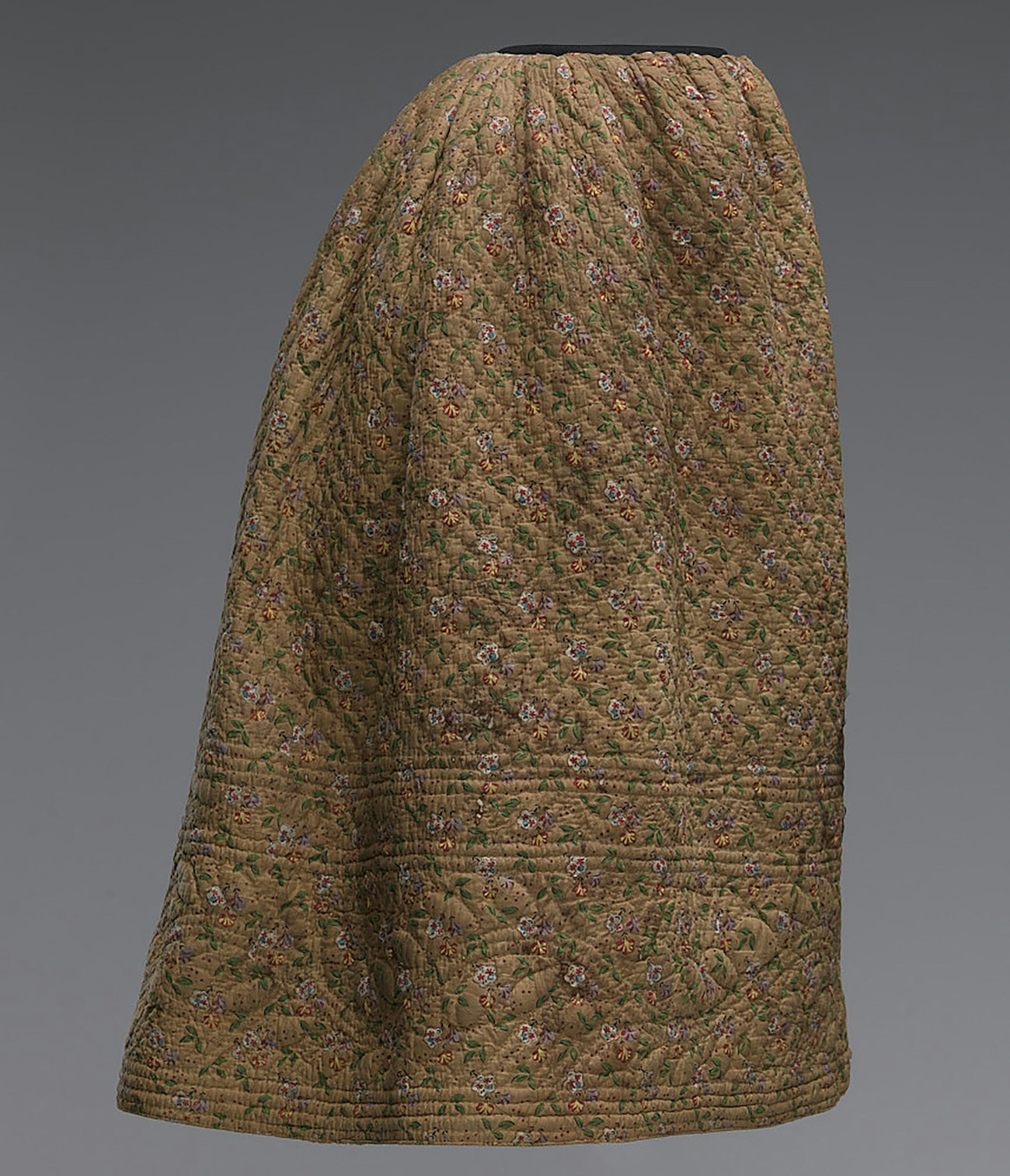 Quilted Petticoat (2014.180.1) created in the 1830s–1840s and repurposed 1890s by an unknown maker. The original textile dates to before the Civil War and the refashioned petticoat, which might have been a whole-cloth quilt or larger petticoat, was created after the Civil War. Now, this beautiful piece resides in the National Museum of African American History and Culture. What can we learn about its history?
Submissions due: July 11, 2022
We are looking for: 
Feature articles—Tell us more about the history of needlework—stories, profiles, and biographies.
Historical and historically inspired projects—instructions using bobbin lace, tatting, embroidery, knitting, crochet, or other needlework techniques, all made by hand. 
How-to articles—tell us how a historical needlework technique is done.
Web content—if you have an idea for a shorter piece, about 300 to 500 words, please submit your proposal to us. 
Have an idea that doesn't fit our theme? Send that to us, too! We may be able to use it in an upcoming issue. 
Forms and information: 
Online Submissions Form *PieceWork* Summer 2023
*PieceWork* Contributor's Guidelines
*PieceWork* Photo Guidelines
Questions? Contact us at [email protected]. 
Submissions due: July 11, 2022
We will notify you of our decision: August 2022
Articles and projects due: October 17, 2022
Do you want to be added to the PieceWork Call for Submissions email list? Sign up here.
Learn more about the textiles and illustrations featured here: