As an editor, I choose a theme for each issue, select authors and articles, and later begin editing the individual pieces. However, as all of the articles and projects begin fitting into place, they add new context to one another when seated side by side. Unexpected themes develop, and there are similarities in approaches, interests, or turns of phrase among authors. Eventually, when these pieces come together, it feels a bit like having a dinner party with people you may know very well, but your guests are only just meeting each other for the first time.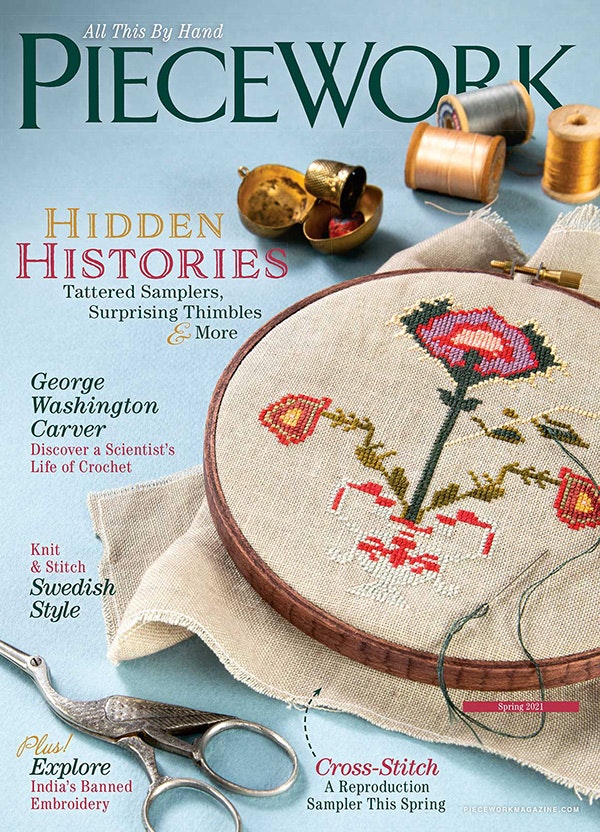 The thread running through this issue—the theme that comes forward time and again—is of modern makers reaching to the past, connecting with needleworkers, and bringing those stories forward, illuminating needlework's Hidden Histories. Even more than in most issues, these authors seek to make the past present for themselves, but also for you.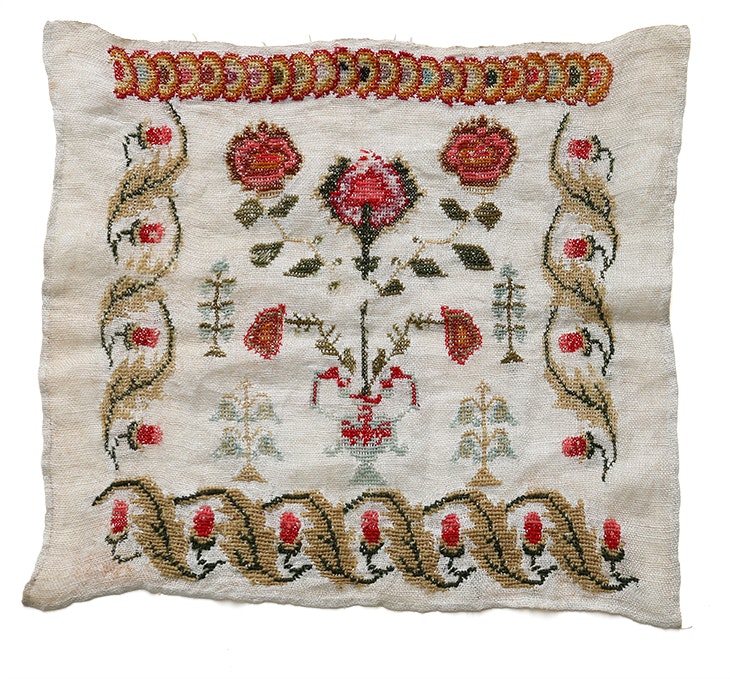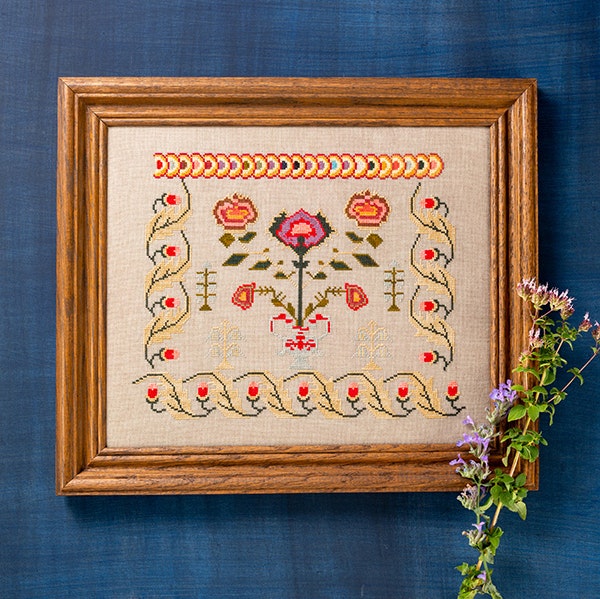 The experience of these voices coming together, creating a different chorus, in every issue of PieceWork is important to us. You might notice that this Spring edition looks a bit different. Beginning with this issue, our pages are dedicated to our articles and projects; there is no advertising between the covers. We hope this smooths your path as you travel with us from England to India, Alabama to the United Arab Emirates, and beyond.
Kate Larson
Editor