Natalie Dupuis knows a thing or two about couched goldwork embroidery. An avid embroiderer herself since her first introduction to needlework as a young teenager, Natalie has turned her love of embroidery into a career, teaching color theory and metal thread embroidery to students across the globe.
Goldwork is a technique of embroidery where precious metal threads are stitched on the surface of the fabric vs. other types of embroidery where the thread goes through the fabric. Couched goldwork embroidery techniques were traditionally used in liturgical embroideries or ceremonial robes for monarchy. Today, this form of embroidery can be used in traditional and contemporary ways.
Natalie's series takes a deep dive into three different couching techniques—or nué, Italian shading, and diaper patterns—by showing both historical and modern-day examples. As Natalie explains: "Couching is the holding down of one thread (typically a precious-metal thread) on top of fabric with another thread that is placed randomly or in patterns."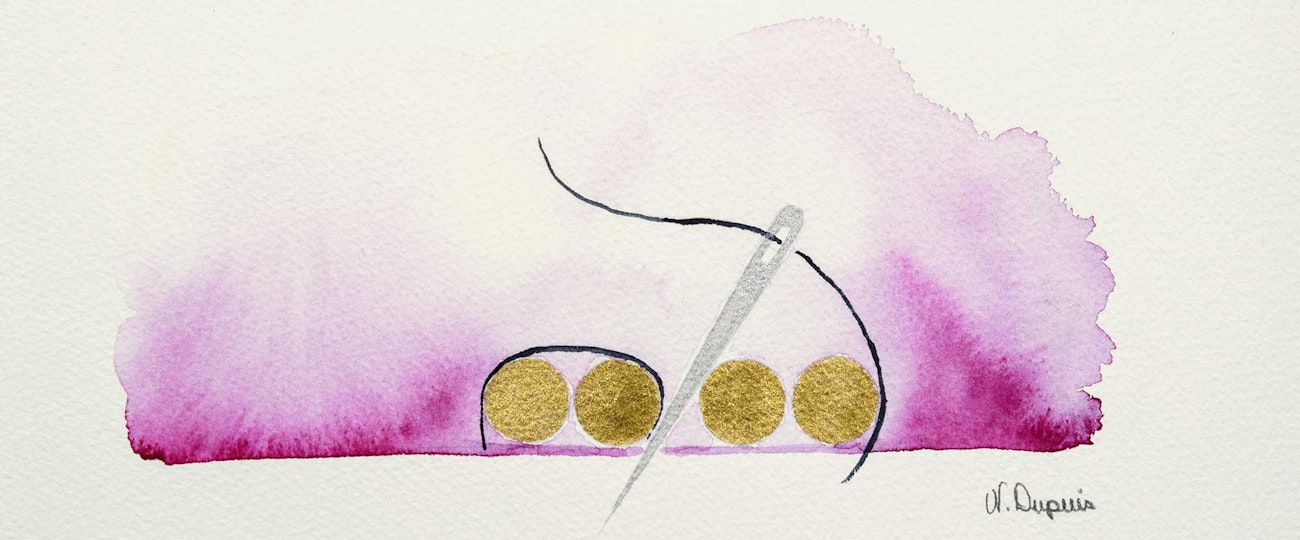 Painting showing couching technique by Natalie Dupuis
Or Nué
In the Spring 2022 issue of PieceWork, Natalie introduced us to or nué, a labor-intensive figural technique with silk or cotton threads couched over metal threads that are placed in perfectly straight horizontal or vertical lines. The metal threads are stitched onto the fabric, becoming the ground fabric; the silk or cotton threads added to the top create a figurative motif, with the gold or other metal shining through.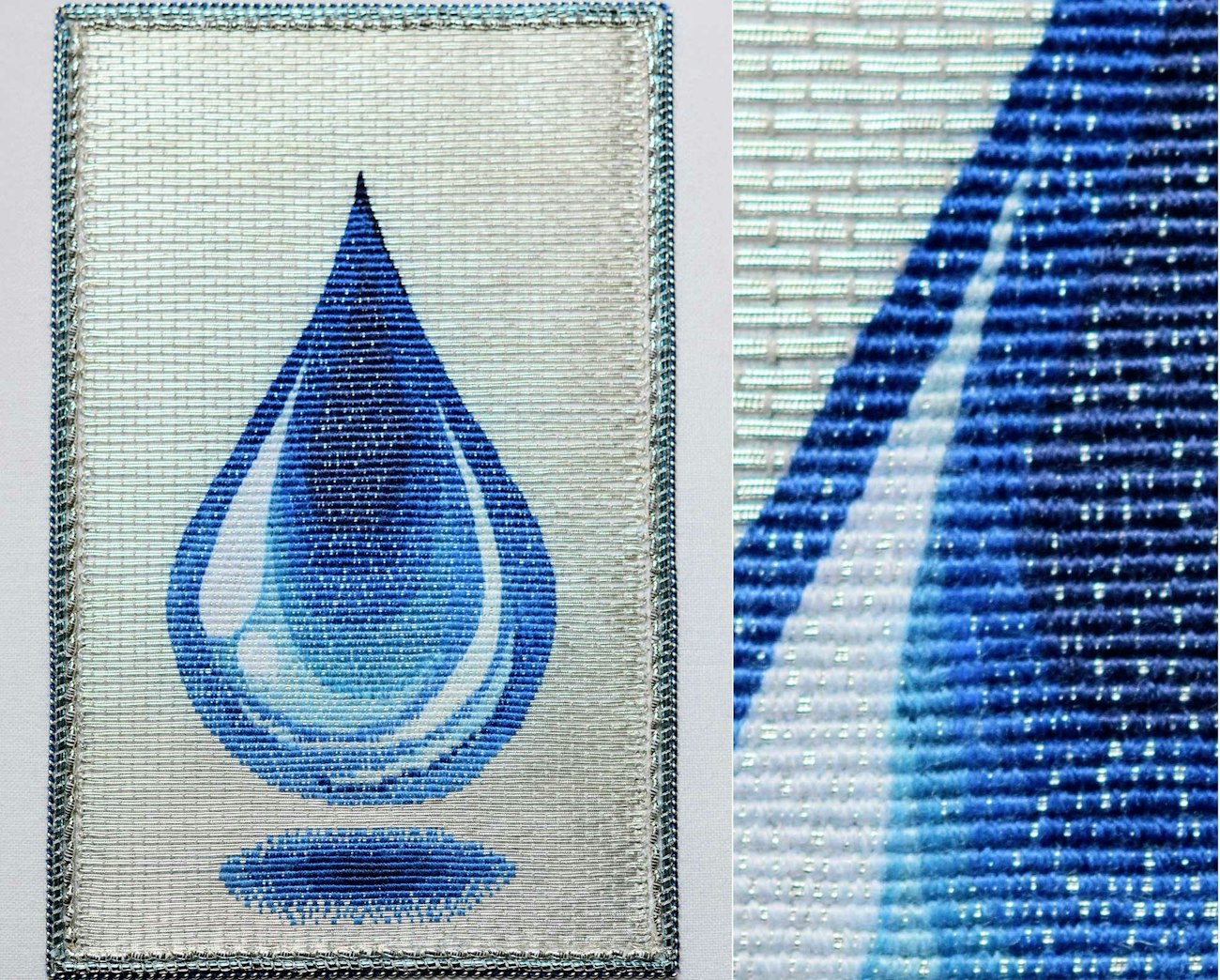 Water Drop, by Ginette Marcoux, is a shimmering example of or nué. Notice the gold thread showing through the the top threads in the detail on the right. Photo courtesy of Ginette Marcoux
Italian Shading
More recently, Natalie told us about Italian shading in the Summer 2022 issue. Italian shading is a term devised by Beryl Dean, an English embroiderer in the 1960s, wherein the gold thread forms the underlying shape, and the silk thread adds visual depth or dimension. Contrary to the or nué technique, the couching is not done in straight lines but follows the contour of the motif instead.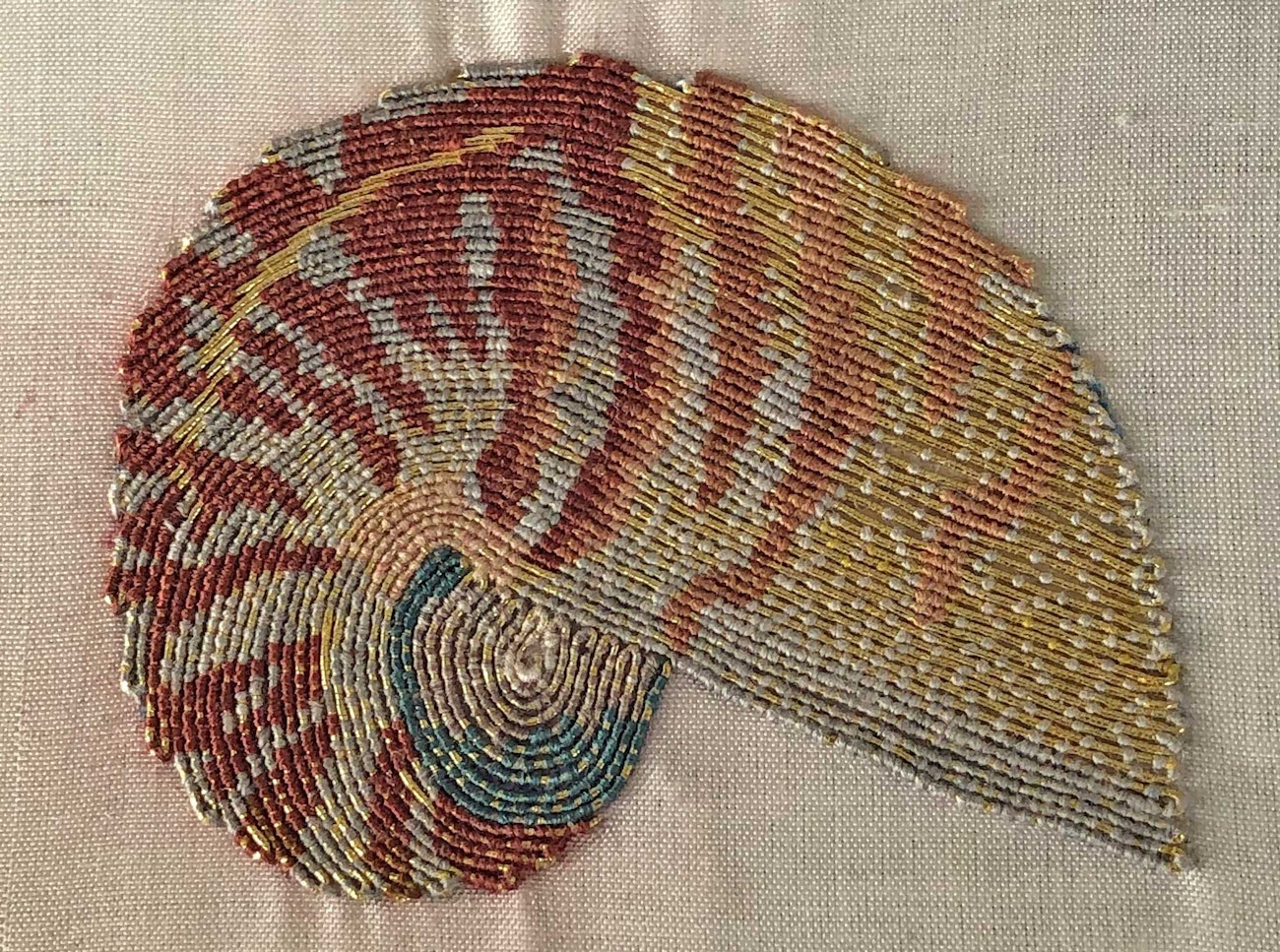 This nautilus shell by Paula Banerji is an example of the Italian shading technique. Photo courtesy of Paula Banerji
Diaper Patterns
The third and final article of the series—the diaper pattern—appears in the Fall 2022 issue of PieceWork. The diaper pattern is frequently used in couched goldwork embroidery and features a lozenge, or diaper, pattern of diagonal lines with criss-crossing diamond shapes.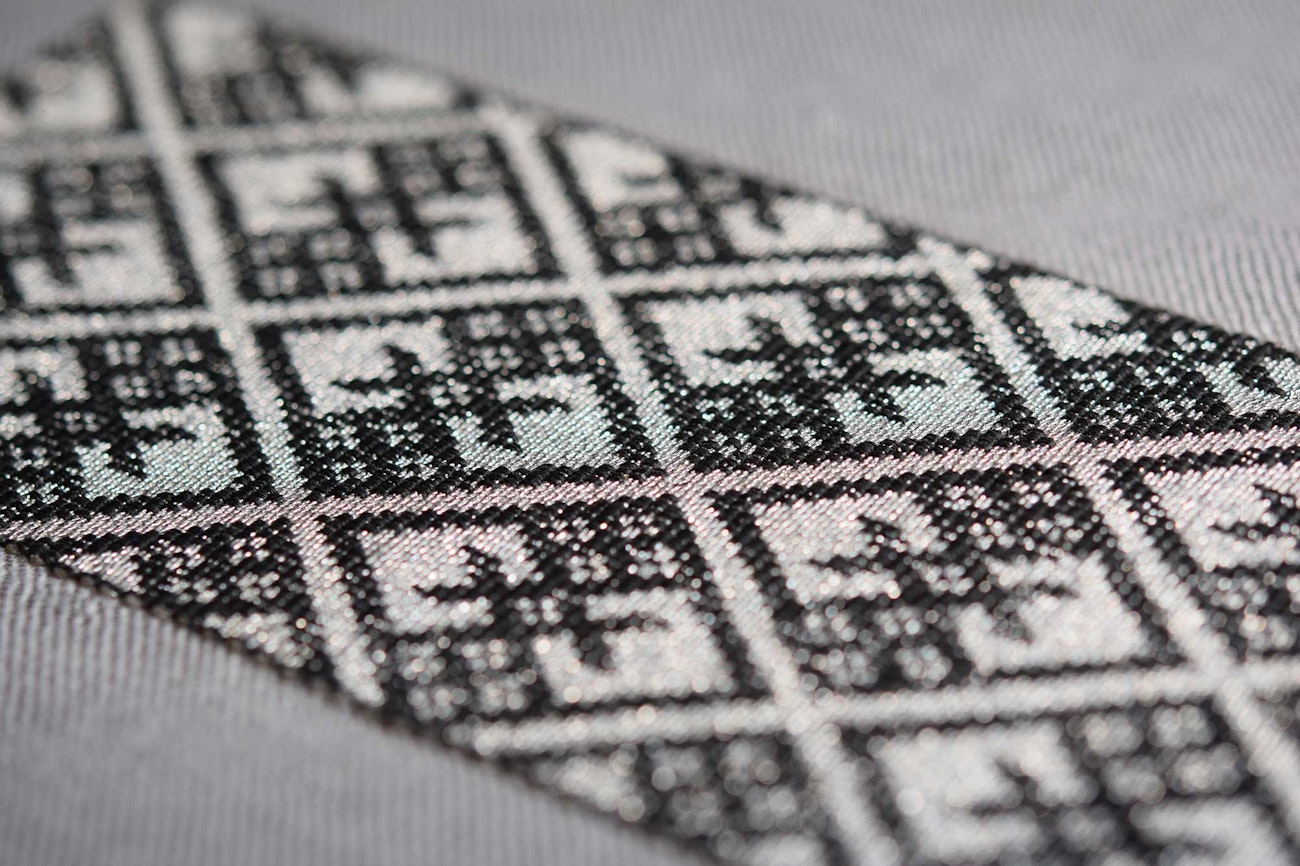 Example of the diaper pattern with black thread over silver by Natalie Dupuis. Photo courtesy of Natalie Dupuis
Find all three issues of PieceWork in the PieceWork Library. Also, remember that if you are an active subscriber to PieceWork magazine, you have unlimited access to previous issues. See our help center for the step-by-step process on how to access them.
Originally published June 6, 2022; updated July 5, 2023.