Have you ever finished a project and found that you're not quite happy with the edge? Perhaps your crochet scarf needs a tidying up or your knitted gloves are rolling at the cast-on edge? Crab stitch—or reverse single crochet—is a simple edging that adds that little bit extra.
Crocheters find many uses for this finishing technique, but crab stitch is great for knits and woven fabrics, too. Angharad Thomas added a crab stitch edge to stablize the cuff of her Glorious Gloves to Knit in PieceWork Spring 2022. This smooth finished edge paired well with the fine silk yarn.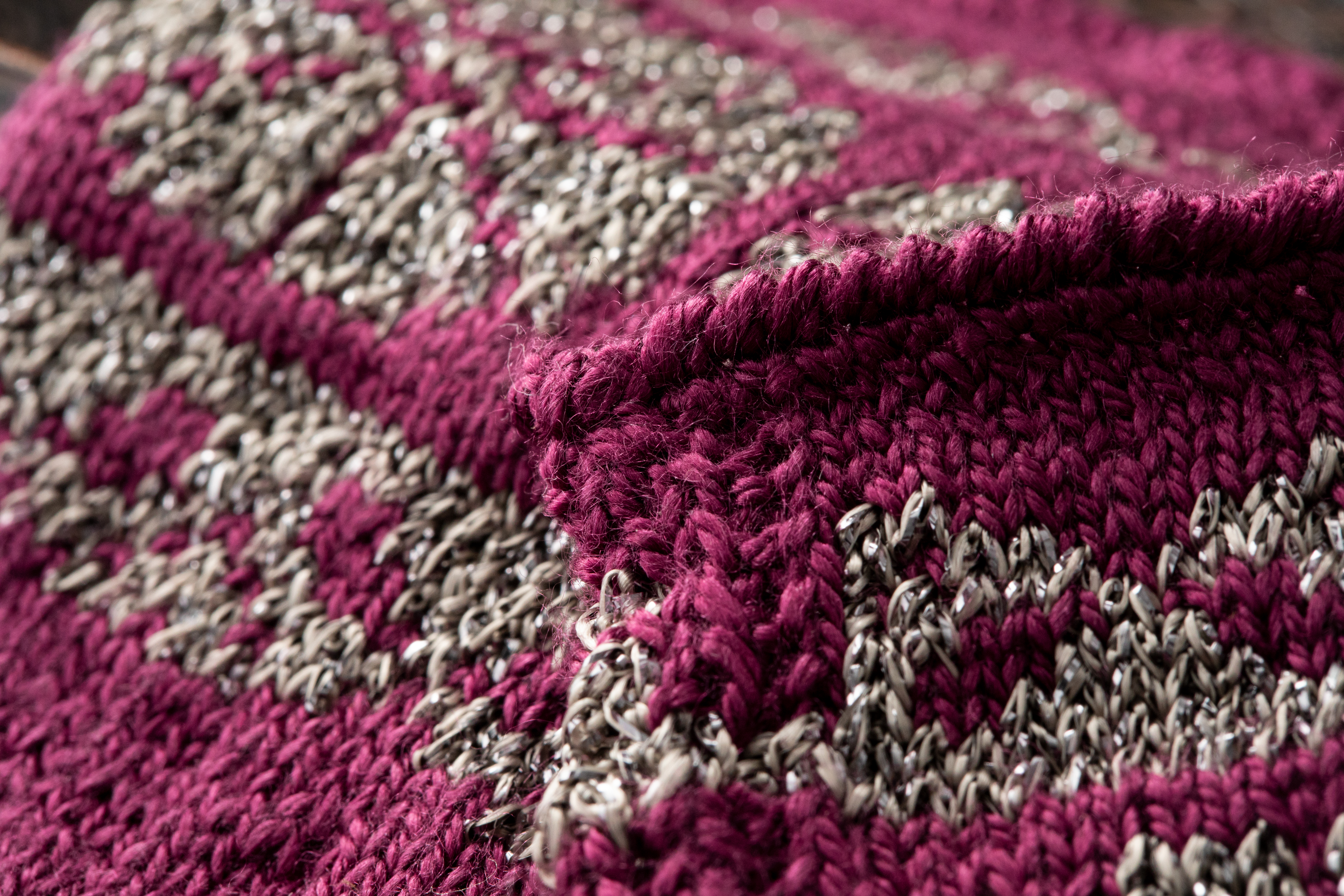 I'm a left-handed crocheter, and this technique works equally well for both left-handed and right-handed crocheters. The difference will simply be in the angle of the stitches. The other differences here are in my tension between my left and right hands. In both cases, I found that keeping my stitches looser than I would for my default crochet tension helps to make it easier to work and keeps it more even.

Instructions
The right- and left-hand swatches shown are worked in the following manner:
Loosely ch 34.
Row 1 (RS): Dc in 4th chain from hook and in rem 29 ch across, turn—30 dc.
Row 2 (WS): Ch 4 (counts as first dc), dc in rem 29 sts across, turn—30 dc.
Row 3 (RS): Ch 4 (counts as first dc), dc in rem 29 sts across, turn—30 dc.
Rows 4 & 5: Rep rows 2 & 3, do not turn.
Crab Stitch Edging (Reverse Single Crochet)

As the name implies, this edging is worked in the opposite direction along the row. These illustrations assume you are working with the hook in your right hand (right-handed crochet), and the crab stitch edge is worked from left to right along the edge. As shown in the illustration, attach a new working yarn if needed.
Insert the hook into the fabric edge, pull up loop, yo, pull through loop. (Rotating hook down, insert into previous st, yo, pull up loop, yo, pull through 2 loops) rep for each st across, finish off.
Here is what it looks like on the back of the work: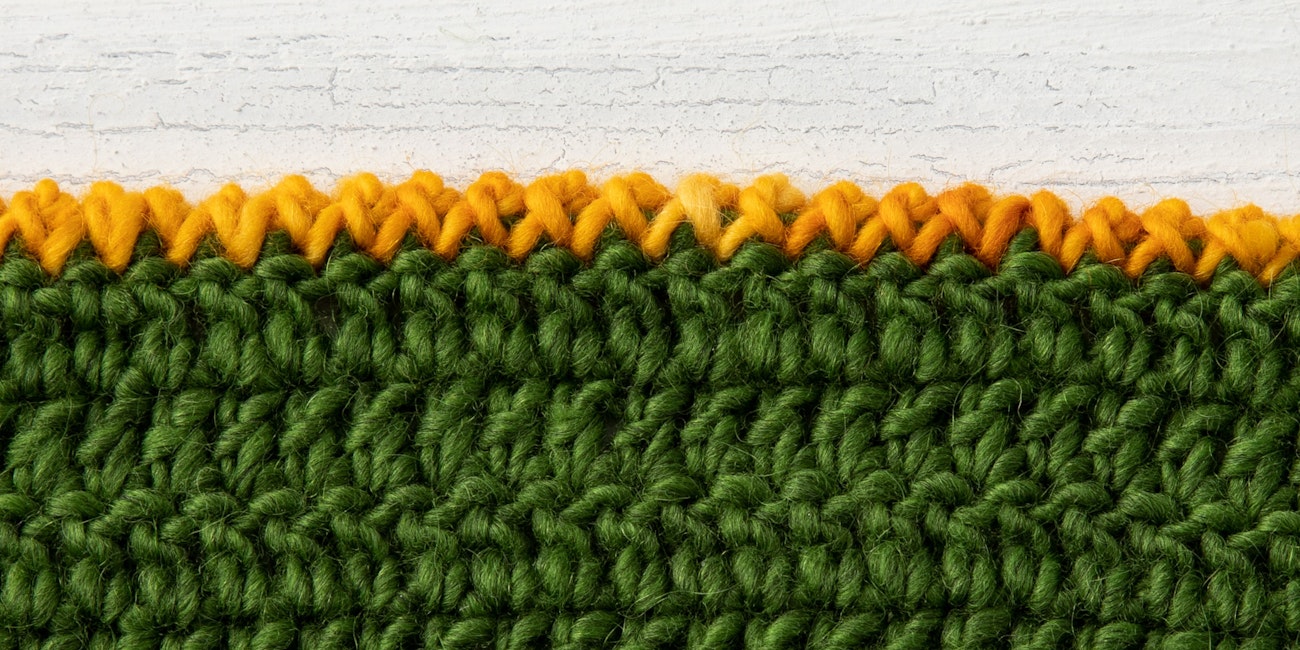 Is there a technique that you would like to share or learn more about? Contact us at [email protected].
Katrina King just keeps learning in craft and life. Along with lace knitting, she also has crochet, weaving, spinning laceweight yarn, embroidery, and tatting in her tool bag. You can follow her craft adventures at Threaded Dream Studio. When she's not crafting, she can be found teaching at her local yarn shops, reading epic fantasy novels, and chasing her daughters to various activities in and around Fort Collins, Colorado.