Many of you know that the PieceWork staff really loves Weldon's Practical Needlework, published in the late 19th and early 20th centuries by Weldon's, a prolific Victorian pattern company located in London. Our Spring 2019 issue provides a glimpse into the company's history along with 2 sweet projects to knit from Weldon's, Volumes 1 and 5.
Our journey began in 1999 when we discovered 30 original volumes of Weldon's Practical Needlework for sale online by a well-known antiquarian craft bookseller. We jumped at the chance. A few weeks later, several sturdy boxes arrived. While we knew about Weldon's, primarily from Richard Rutt's seminal book, A History of Hand Knitting (U.S. edition reprint, Interweave, 2003), we were floored by the number of patterns included in each volume, the illustrations, and the quality of the printing and binding.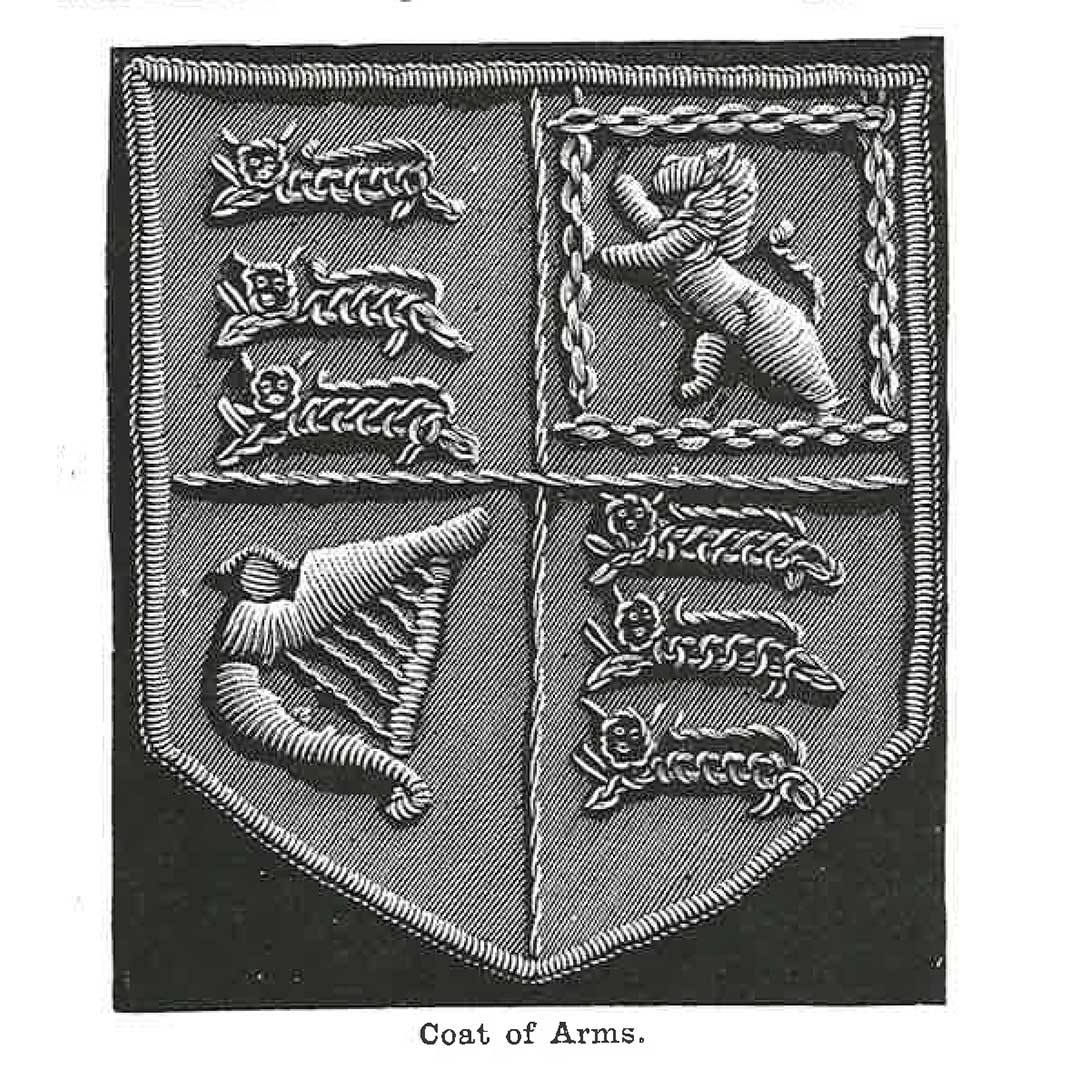 Originally, we produced facsimile editions of the first 12 volumes, along with numerous eBooks with specific content compiled from various volumes—bead embroidery, macramé, knitting, and crochet, for example. Next, we came out with a glorious deluxe boxed set containing the first six volumes. Lots of PieceWork and website pages have been filled with all manner of things Weldon's, including Linda Ligon's article from the March/April 2010 issue, "Everyday Cloth"; online articles like "What in the World Is Weldon's?"; a variety of Weldon's mystery projects in our "Those Weird Victorians" blog series; and a blog series "Vicki's Vintage Vacation" with knitwear designer extraordinaire and author of The Knitter's Companion Vicki Square waxing poetically on items from Weldon's that strike her fancy.
Mary Polityka Bush's A Boy's Scarf to Knit is 1 of the 2 Weldon's projects in the new Spring 2019 issue. Mary noted:
In the late nineteenth century, Weldon's Practical Needlework offered knitters of every skill level a wealth of projects from outerwear and undergarments for every member of the family to the lace edgings with which the lady of the house might trim its linens. Accessories, bazaar items, toys such as balls, and baby rattles rounded out the wide-ranging pattern selection. Although some projects are outdated curiosities today (the knitted overshoes in Volume 5 that promised a measure of traction on icy sidewalks come to mind), many others, such as this child's scarf, are timeless.
---
Details for Mary's cozy scarf:
Materials:
Cascade Yarns Cascade 220 Fingering, 100% Peruvian Highland wool yarn, 250 meter (273.4 yard)/50 gram (1.8 oz.) skein, 2 skeins of #9674 Pine Grove
Tapestry needle
Blocking board or ironing board padded with a towel
Needles: size 4 (3.5 mm), 9 inches (23 cm) long
Finished size: About 6 inches (15 cm) wide and 36 inches (91 cm) long, excluding fringe, after blocking
Gauge: 36 sts and 35½ rows = 4 inches (10.2 cm) in blocked patt st; exact gauge is not critical for this project
---
Carolyn Wyborny shares the following in her introduction to her Irish Lace Shawl to Knit project, the 2nd second of 2 Weldon's projects in the new Spring 2019 issue:
In my continuing and ever-evolving love and appreciation for Weldon's Practical Needlework, I find myself going through them regularly and finding something new every time. At a time when I was in need of a nice simple white shawl, I found an engraving of a beautiful edging called "Irish Lace" in the Fourteenth Series of Weldon's Practical Knitter, included in Weldon's Practical Needlework, Volume 5.
It was exactly what I was looking for: simple circular shapes, with the edge yarnovers I love so much. It also had a lovely openwork section at the top that would pair beautifully with the garter main body of the shawl.
---
Details for Carolyn's shawl:
Materials:
The Fibre Co. Meadow, 40% merino/25% llama/20% silk/15% linen yarn, laceweight, 545 yard (498.3 m)/100 gram (3.5 oz) hank, 1 hank of Queen Anne's Lace
Circular Needles: size 6 (4 mm), 32 inches (80 cm)
Finished size: 72 inches (182.9 cm) wide by 11½ inches (29.2 cm) deep at the center, after blocking
Gauge: 24 sts and 30 rows = 4 inches (10.2 cm) in unblocked garter stitch; 18 sts and 28 rows = 4 inches (10.2 cm) in blocked garter stitch; 36 rows (three 12-st reps) of the Irish Lace Chart measure about 4¾ inches (12 cm) high, blocked; exact gauge is not critical for this project
---
If you are looking for inspiration or just for something unusual (whether knitting, smocking, crochet, a multitude of embroidery techniques, netting, quilting, bent iron work, tatting, macramé, crinkled tissue paper), you can't go wrong with Weldon's! And, as Mary Polityka Bush in her article in the Spring 2019 issue explains, all of this was the brainchild of a chemist. Who knew?
—Jeane Hutchins
Featured Image: Carolyn Wyborny's inspiration for this beautiful shawl began when she discovered the Irish Lace edging in Weldon's Practical Needlework, Volume 5. The shawl is 1 of 2 projects from Weldon's in the Spring 2019 issue of PieceWork. Photo by George Boe.