A tam o'shanter is a bonnet made of wool, handknitted in one piece. It is flat, similar to a beret, but with a circumference twice that of the head. The cap is stretched on a wooden disc to create its unique flat shape. At the end of the sixteenth century, bonnet makers made these caps in Scotland. They became fashionable for men and remained so throughout the seventeenth century. The name comes from an old Scottish legend that was later turned into a poem—"Tam o'Shanter"—by Robert Burns (1759–1796).
A form of the original Scottish tam o'shanter, the tam (or tammy), became a fashionable women's accessory beginning in the early 1920s. Before chemical dyes were invented in the mid-1850s, the Scottish bonnet was made only in blue, black, and brown colors. Presently, it is available in a wide variety of colors as well as in tartan plaids and Fair Isle–color patterning.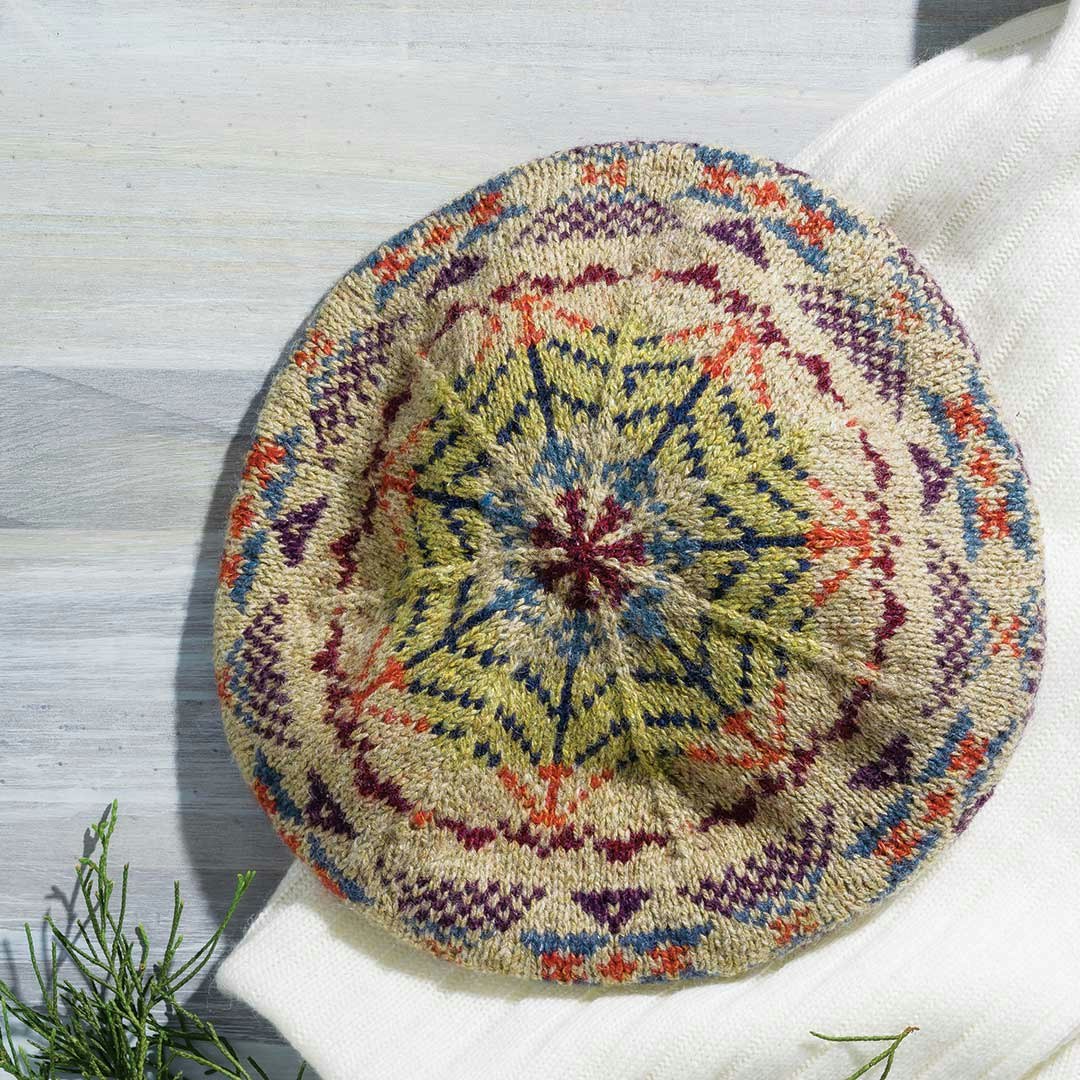 This tam starts at the bottom with a circular cast-on, which produces a beautiful cast-on edge. The tam fits better because of the extra elasticity from this cast-on. A neat 1x1 rib is then worked for about an inch (2 cm). The body is worked next in a Fair Isle pattern, followed by decreases for the top Color Wheel pattern. The completed tam gets its distinctive shape when it is washed and blocked properly.