I have loved knitting ever since I first watched my mother make magic using her hands, needles, and yarn that ran from a ball to the work in progress through a hook (knitting pin) pinned to the left shoulder of her dress. I was seven years old. Noticing my fascination, Mom began to teach me how to knit. My first project, a yellow garter-stitch square, came out like a yellow triangle that more closely resembled lace, but Mom was patient, and she gave me my own knitting pin. As my skill increased, I began to make clothing for my dolls and later for myself.
I was born and raised in São Paulo, Brazil, the world's seventh largest metropolitan area with twenty million inhabitants; those of Italian, Portuguese, African, Arab, German, and Japanese ancestry predominate. Like me, my mother also grew up in São Paulo. She lived in Kovarick, a large apartment complex whose eight tall buildings surrounded a beautiful, tree-shaded garden. When Mom was thirteen, she learned to knit from Dona Ema Batista, a Portuguese woman who had recently immigrated to São Paulo. Dona Ema used to hold her knitting lessons in the afternoons in the shade of the trees in the complex's garden.
When I first began to knit, I assumed that everyone else knitted the way that Dona Ema, Mom, and I did. Then I noticed that Mom's best friend, Eusébia Gallian, knitted without a knitting pin or the yarn around her neck, and that she held the needles tucked under her arms. Eusébia was born in Spain and had immigrated with her family to Brazil when she was twelve.
Knitting moved into the background during my teenage and college years. Graduating with a BS in biomedicine, I began working at Adria, an affiliate of Borden. There I met my future husband, Paul, an American. In 1991, he returned to the United States, and we settled in Long Island, New York. On his transfer to Columbus, Ohio, two years later, I began knitting again, using Mom's method. I called the technique the "Portuguese style of knitting," although I realize that it is used as well in Greece, Turkey, Peru, and other countries.
Although tensioning the yarn through a pin or around the neck has been practiced since ancient times, most knitters in this country are not familiar with the technique, which also entails holding and throwing the yarn in a different way. For the past five years, I have been teaching the Portuguese style of knitting throughout the United States and Canada. Nearly every knitter I've met is curious about it. Many who learn it find that it is an efficient method that maintains an even tension, minimizes hand motions, and increases the options for stranded knitting.
Portuguese Style of Knitting Basics
The Setup
Take needle with stitches in your left hand (LHN) and the empty needle in your right hand (RHN). Pass the yarn coming from the work through the knitting pin, or around your neck, from left to right, and then around your right middle finger.
The Purl Stitch
Important: The yarn always is below the right-hand needle (RHN) as the starting position for working the purl stitch.
Insert RHN from right to left as if to purl, into the front loop of the stitch on LHN—the RHN is in front of the LHN as when purling in the conventional manner. See Figure 1.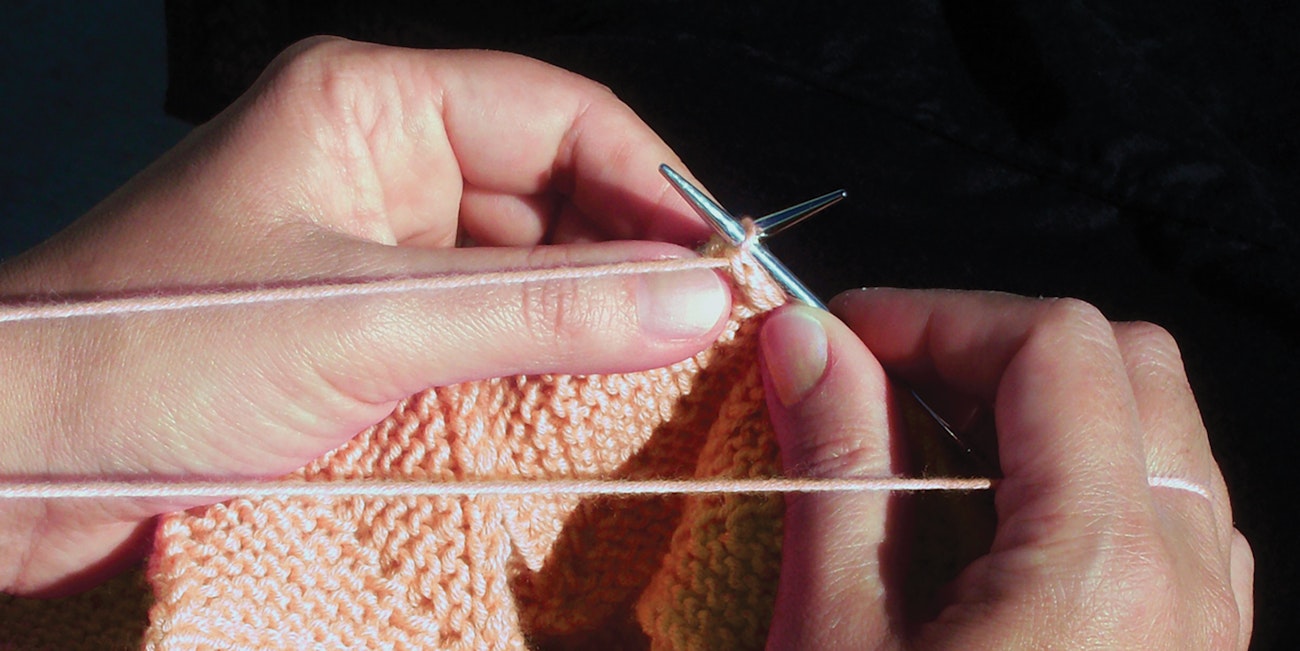 Figure 1. Step photos courtesy of author
Using your left thumb, wrap the yarn over the top of RHN (counterclockwise). See Figure 2.
Figure 2
Pull stitch through the loop away from you and off the LHN. See Figure 3.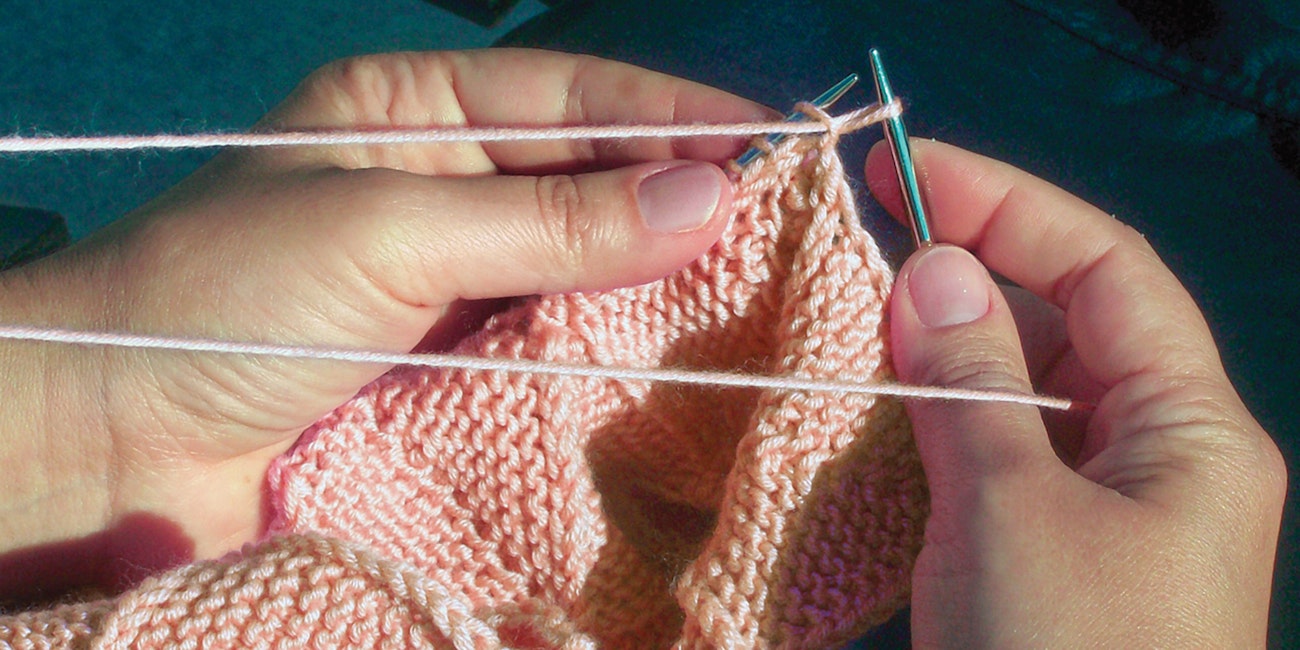 The Knit Stitch
Important: The yarn is always on top of the right-hand needle as the starting position for working the knit stitch.
Insert the RHN from left to right as if to knit into the front loop of the stitch on LHN—the RHN is in front of the LHN as when knitting in the conventional manner. See Figure 4.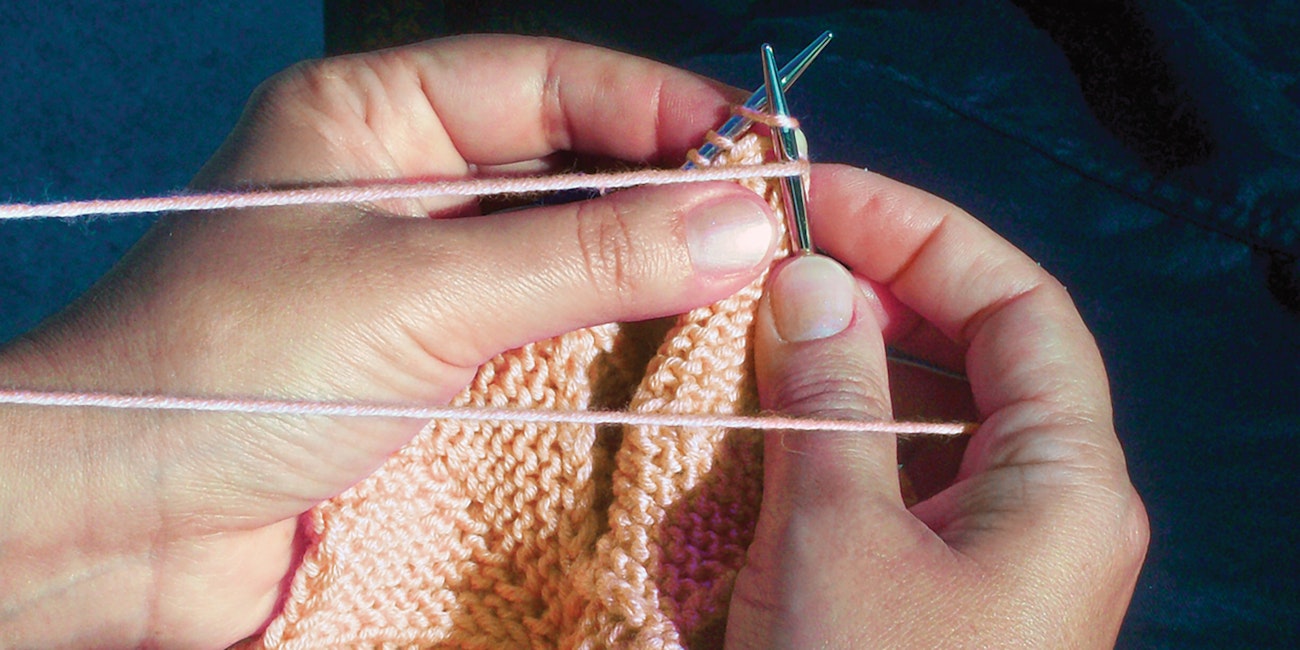 Figure 4
Using your left thumb, wrap the yarn over the top of RHN (counterclockwise). See Figure 5.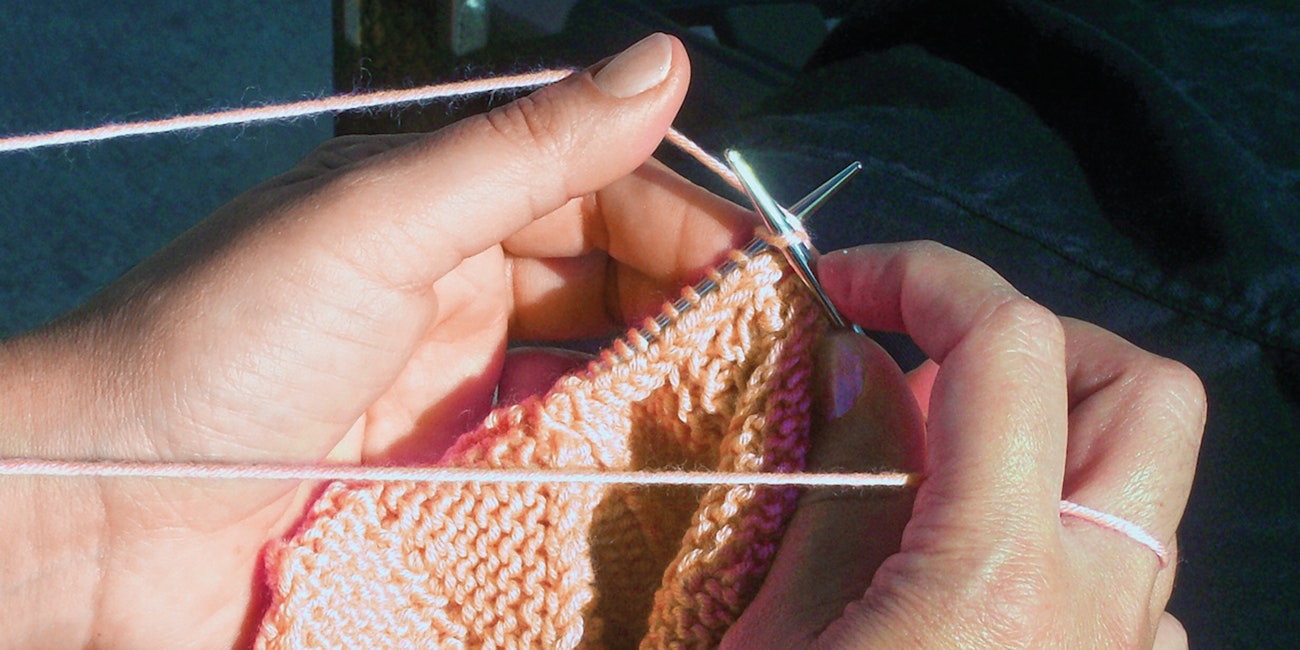 Figure 5
Pull the stitch through the loop toward you and off LHN. See Figure 6.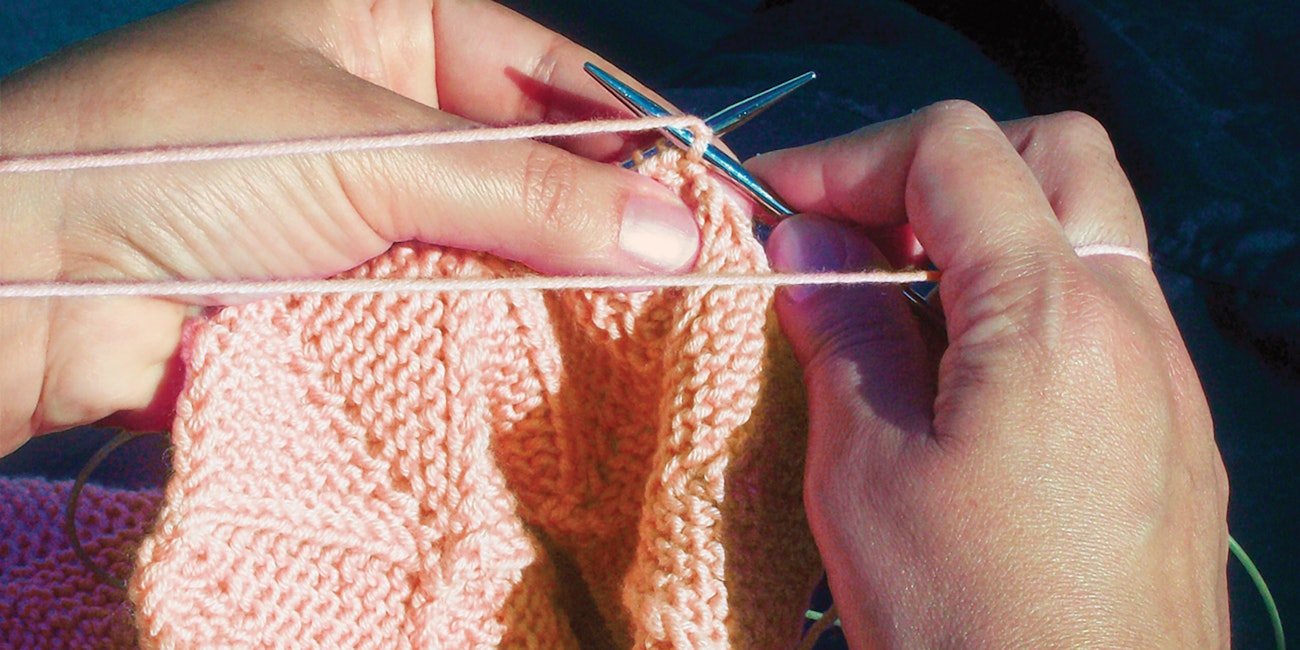 Looking for a way to try out this technique? See the companion project in the PieceWork January/February 2009 issue.
Also, remember that if you are an active subscriber to PieceWork magazine, you have unlimited access to previous issues, including January/February 2009. See our help center for the step-by-step process on how to access them.
Andrea Wong teaches knitting and crochet in Ohio. She is the author of two DVDs: The Portuguese Style of Knitting and All about Socks Portuguese Style. Visit her website at www.andreawongknits.com.
Originally published December 4, 2020; updated August 29, 2022.