Needlework reflects the era in which it was made, and the glittery pieces and worldwide shows of material wealth fashioned during the Gilded Age entice us still, but we are also captivated by stories about metallic threads and textiles from all over the world, and from different parts of history, as well. Do you have a great story to share?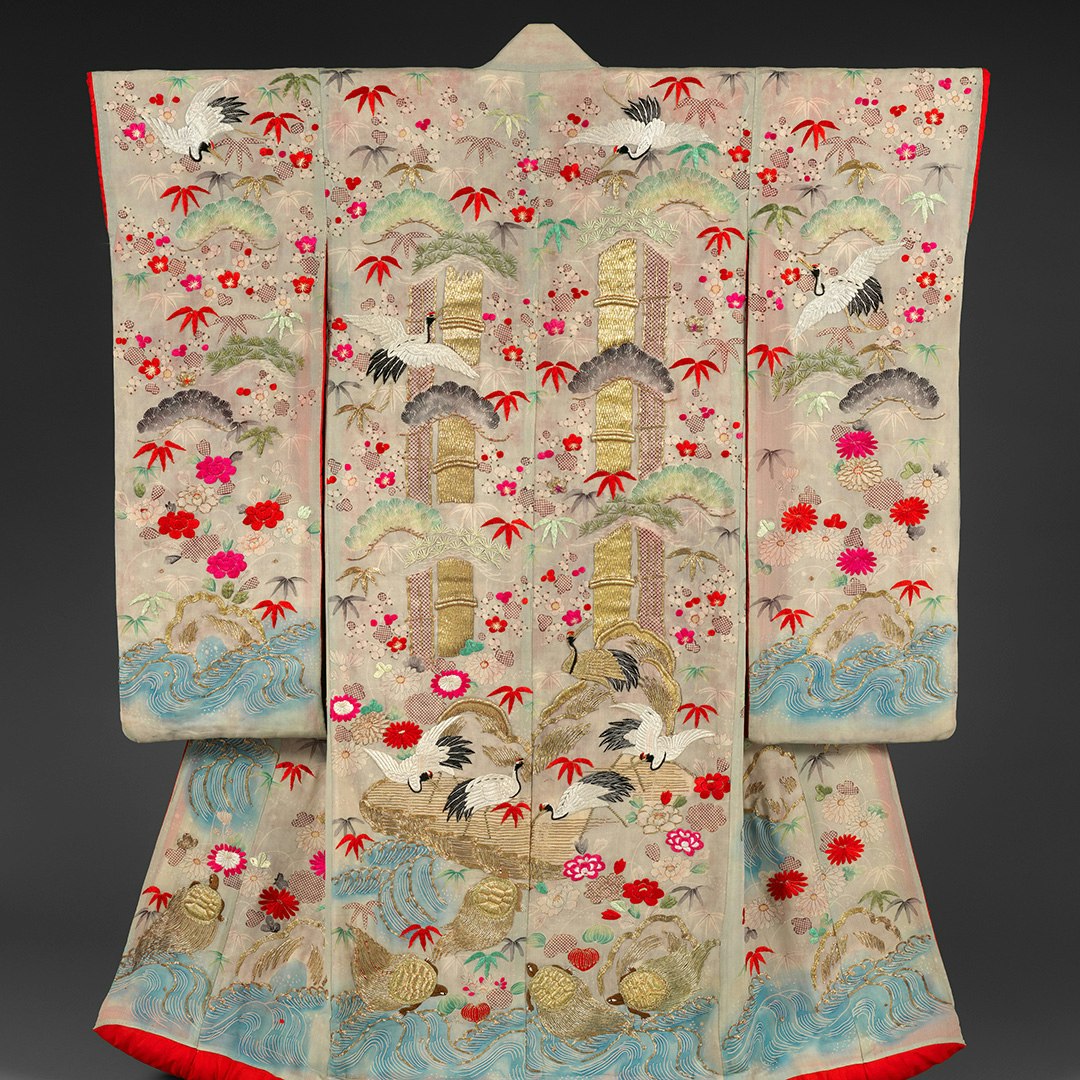 Outer Robe (Uchikake) with Mount Hōrai, (1868–1912), Japan. (1972.56.1). Silk and metallic thread embroidery on silk crepe with stencil-dyed details. Courtesy of the Metropolitan Museum of Art
The Gilded Age: A name coined by Mark Twain, and the title of his 1873 book exposing the corruption of politics in Washington hidden under a surface of glamour. Between the American Civil War and the turn of the twentieth century, hope was high, as it seemed that anyone could become the next Vanderbilt, Rockefeller, or Carnegie. Their ostentatious displays fueled this desire in many, as did the gold rushes in the West.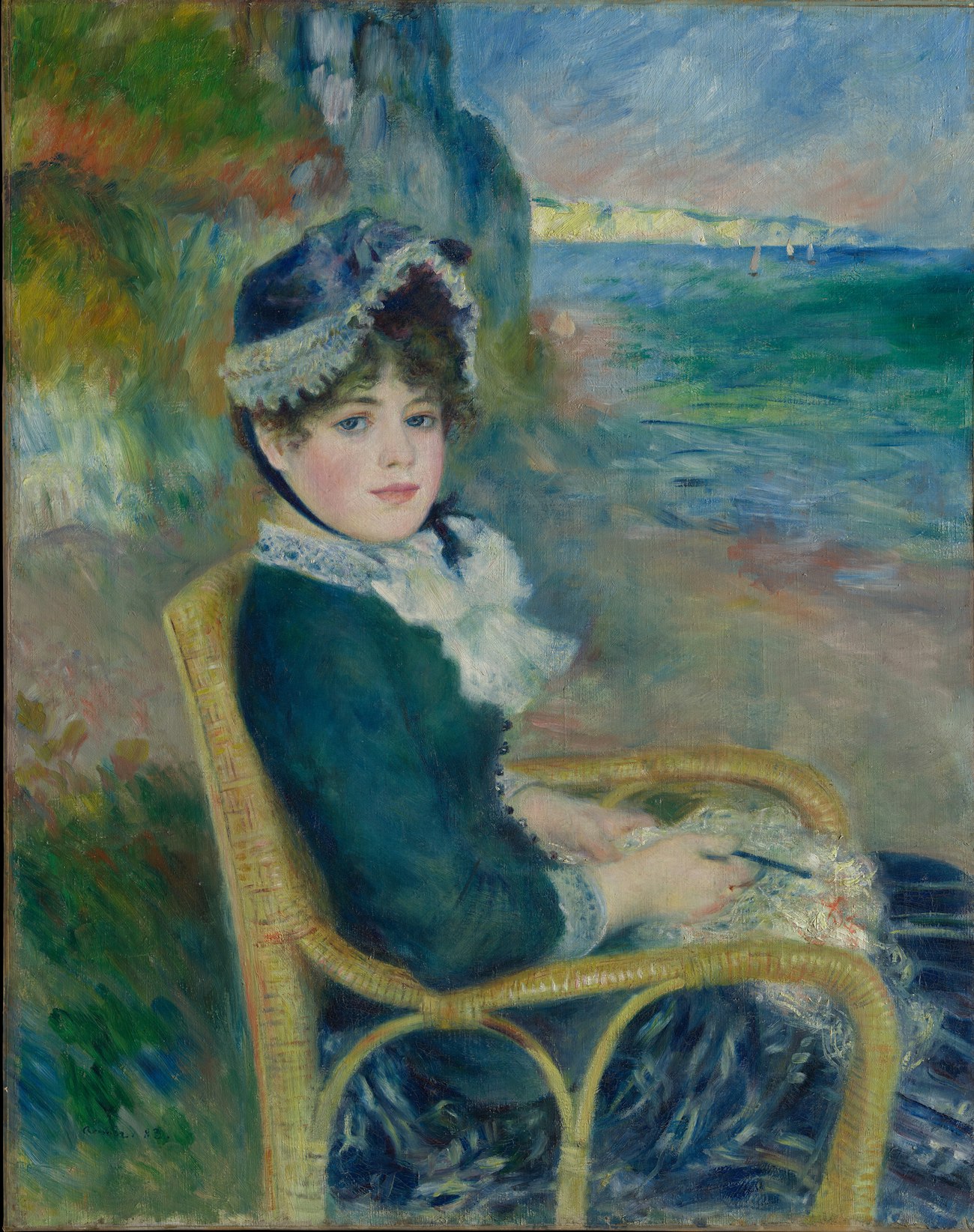 By the Seashore painted by Auguste Renoir. French, Limoges (1841–1919, Cagnes-sur-Mer. (29.100.125) Oil on canvas. Courtesy of the Metropolitan Museum of Art
Some of the most beautiful American textiles came from the discerning purchases of this elite class. Conversely for many, both here and around the world, needlework was a necessity—not necessarily an expression of creativity. Railroads, improved ocean travel, and telephones made the Earth seem smaller, and pieces from all over the planet made their way to the United States—Lovikkavante from Sweden, Kente cloth from Africa, Taal embroidery in the Philippines—to remind newcomers of their roots, and as objects of interest from "exotic" locales.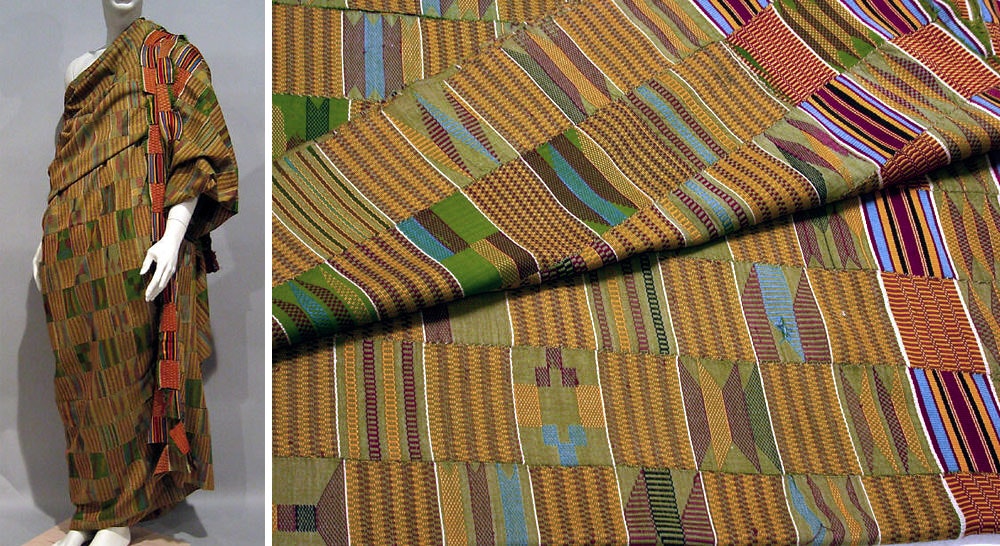 Kente Prestige Cloth, 19th Century, made by Asante peoples in Ghana, Kumasi. (1972.56.1). Cotton, Silk. Courtesy of the Metropolitan Museum of Art
Entice us with your projects and stories, of the gold and the shiny as well as the humble and the utilitarian, from this country or any other. Dazzle us with sparkly needlework and yarns and threads, gold implements, metallic lace, rank badges, couched work, as well as the simple and homely knitted, crocheted, quilted, and stitched items that stood in stark counterpoint to all the excess. Share a metallic fiber textile tradition from any timeframe or place that inspires you. We can't wait to see your ideas!
Submissions due: October 10, 2022
We are looking for: 
Feature articles—Tell us more about the history of needlework—stories, profiles, and biographies.
Historical and historically inspired projects—instructions using bobbin lace, tatting, embroidery, knitting, crochet, or other needlework techniques, all made by hand. 
How-to articles—tell us how a historical needlework technique is done.
Web content—if you have an idea for a shorter piece, about 300 to 500 words, please submit your proposal to us. 
Have an idea that doesn't fit our theme? Send that to us, too! We may be able to use it in an upcoming issue. 
Forms and information: 
Online Submissions Form PieceWork Fall 2023
PieceWork Contributor's Guidelines
Questions? Contact us at [email protected]. 
Submissions due: October 10, 2022
We will notify you of our decision: December 2022
Articles and projects due: January 23, 2023
Do you want to be added to the PieceWork Call for Submissions email list? Sign up here.