We all have that project that haunts us. It might be that UFO you shamefully hide in a box under the bed, or that lace pattern you pull out every six months or so trying to see if the chart has decoded itself from alien hieroglyphics to something that might, potentially, be read by humans.
For me, it's a pair of socks.
When Eleonora di Toledo, the Duchess of Florence, died in 1562, she was known for fabulous gowns and setting the fashion of southern Europe. But her stockings—those are what stuck with me.
These stockings are important for a variety of reasons: they are one of the earliest examples of handknitting we have. They are also interesting because, according to the plaque next to the display at Palazzo Pitti where the conserved burial garments are now on display, they were knit with a seam running up the back.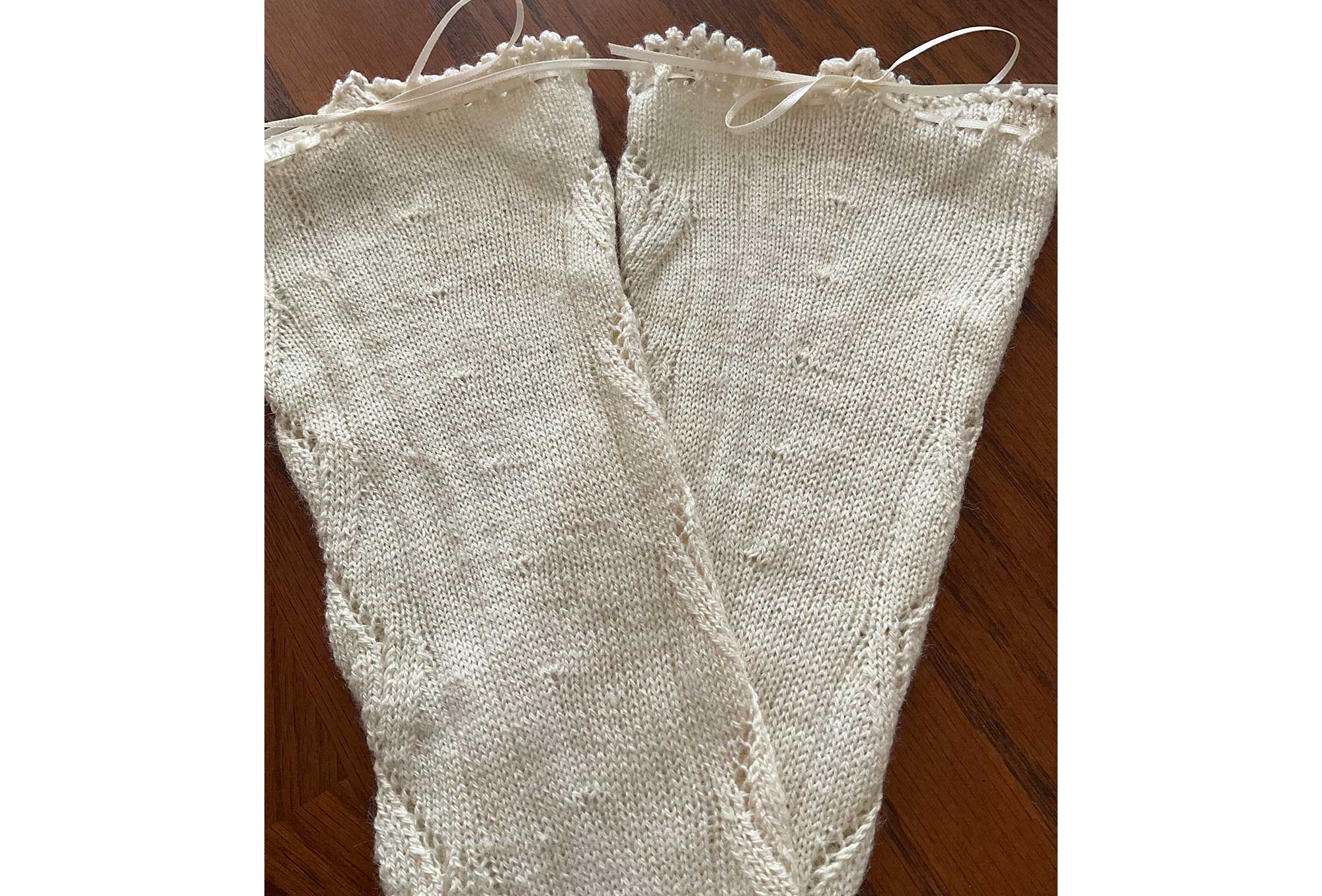 Why would anyone knit a pair of socks with a seam up the leg and on the underside of the foot? For woven hose, it made sense. Hose were cut on the bias to allow more stretch and flexibility. But knitting is already stretchy and flexible; a seam would just add bulk and be uncomfortable to walk on. And, unlike most weaving looms, knitting can be done in the round with no seams. In fact, from the little early evidence we have, it appears knitting in the round likely came first.
This puzzle has bothered me for more than ten years. Every so often, I go back to it, then put it down. But as the global pandemic stretched into its second year, I decided it was time to give it a proper go. I have access to more resources now than I did in college, and my knowledge of not just knitting, but history, Florentine culture, sewing, and other textile and construction techniques is much broader.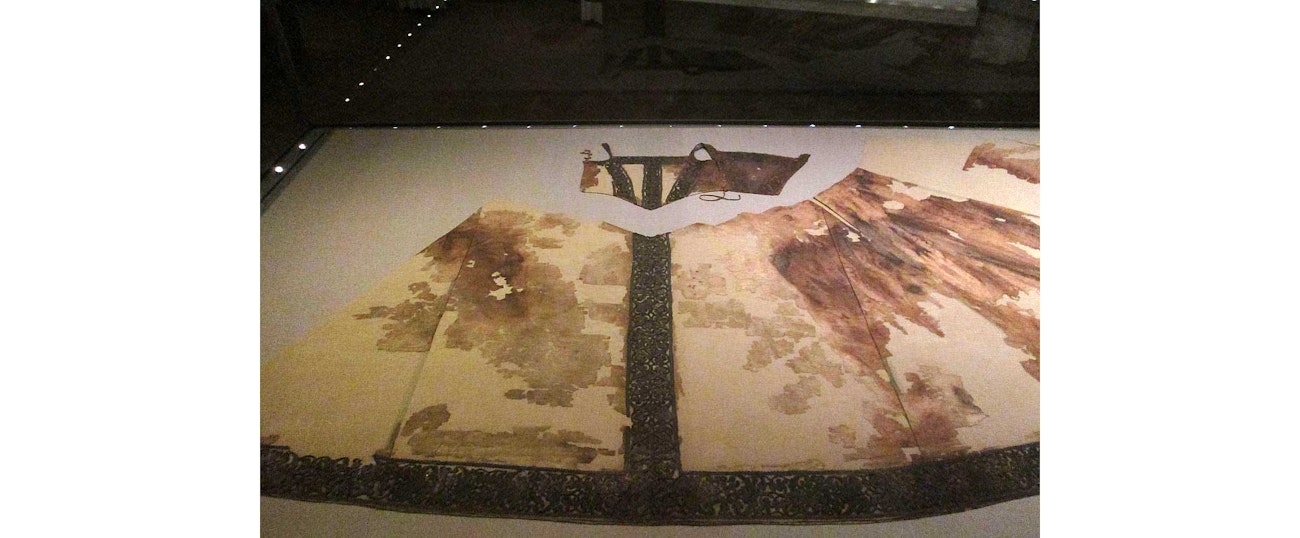 So I decided to re-create the stockings once and for all to settle my curiosity. And because my imagination is always bigger than my project basket, I decided to go big or go home, in true Medici style:
• To knit a stitch-by-stitch reproduction of the original burial stockings, as faithfully as possible.
• To knit a modernized version of the stocking, using modern measurements and techniques.
• To turn the delicate silk burial gown into a vintage-style swing dress to add to my own daily wardrobe.
• To re-create the embroidery of her famous court gown and create an 1870s–80s style gown.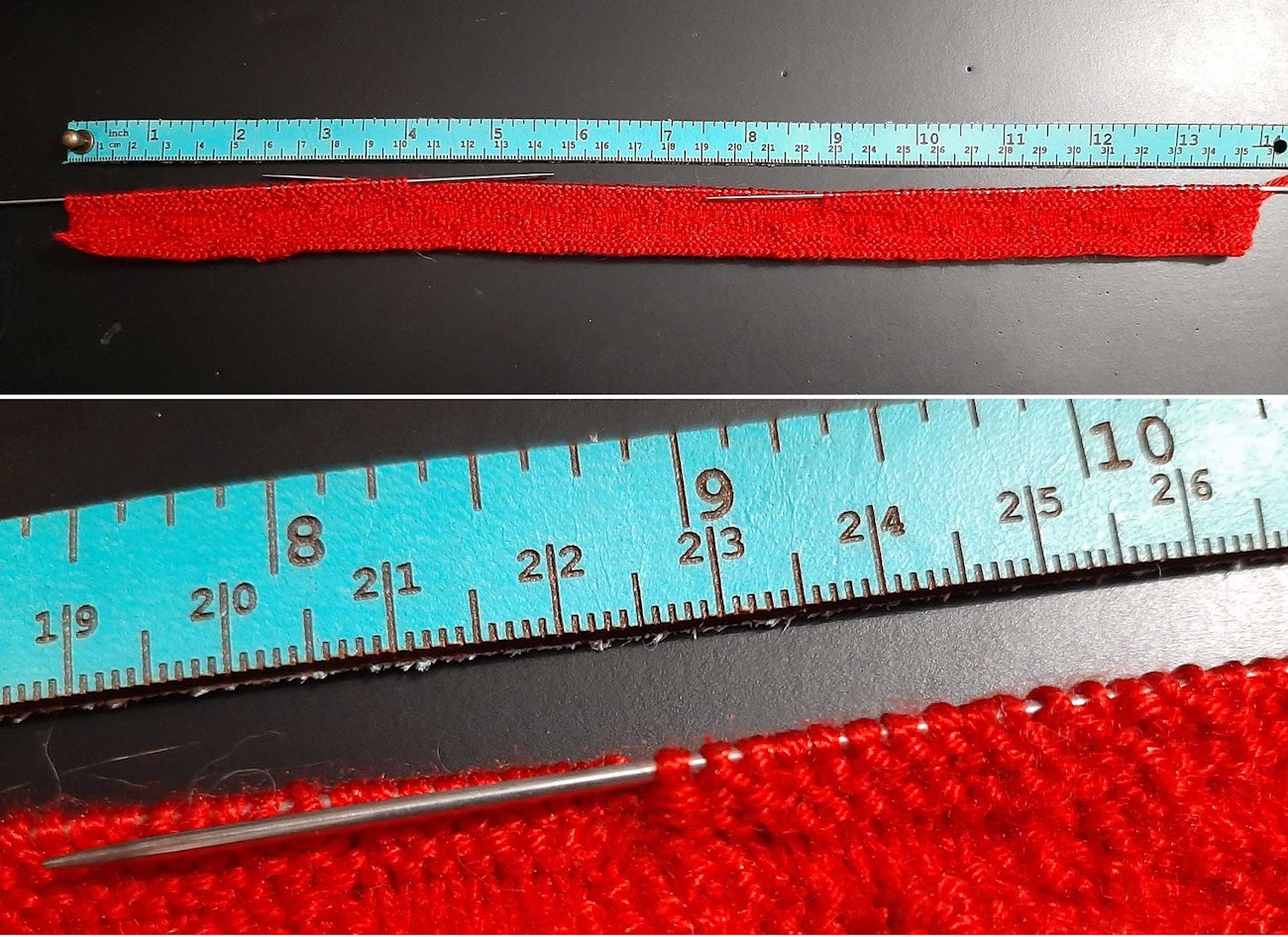 As an amateur historian and historical costumer, I really wanted the challenge of making as much of this by hand as possible, and tracking my research and progress. That's why I started EleonoraProject.Wordpress.com, so I could sort everything from my sources to my project costs. The website is now online and can be viewed by the public. There are semi-regular updates on the progress of the project, as well as ways you can aid in my quest.
Sheena Pennell is the author, editor, knitwear designer, and amateur historian behind KnotMagick Studios. She has studied art conservation with an emphasis on textiles in Florence, Italy. The Eleonora project is based on a portion of her thesis, which focused on the challenges facing conservators working with burial garments.
We'll check back with Sheena in a few weeks and provide an update on her progress. Stay tuned! —Editors