My mother loved to stitch and create. I suspect it was a form of relaxation, maybe meditation, filling in quiet moments in an otherwise hectic life. She raised five children; with all born in an eight-year period, her early married days went by in a whirl. As we children grew increasingly independent, her stitching evolved.
We both knit and stitched and would discuss our current projects. We enjoyed mailing each other kits, magazines, and needlework tools, and would gift each other everything from samplers to sweaters.
I recently collected about 30 samplers she had made. Some I'd framed, and others I'd stored in a hope chest with my other handmade treasures. I pulled them out during this trying time, and their relevancy touched my soul. I mean, how could I not take strength and guidance from "Hope hath thin wings. Faith Love"?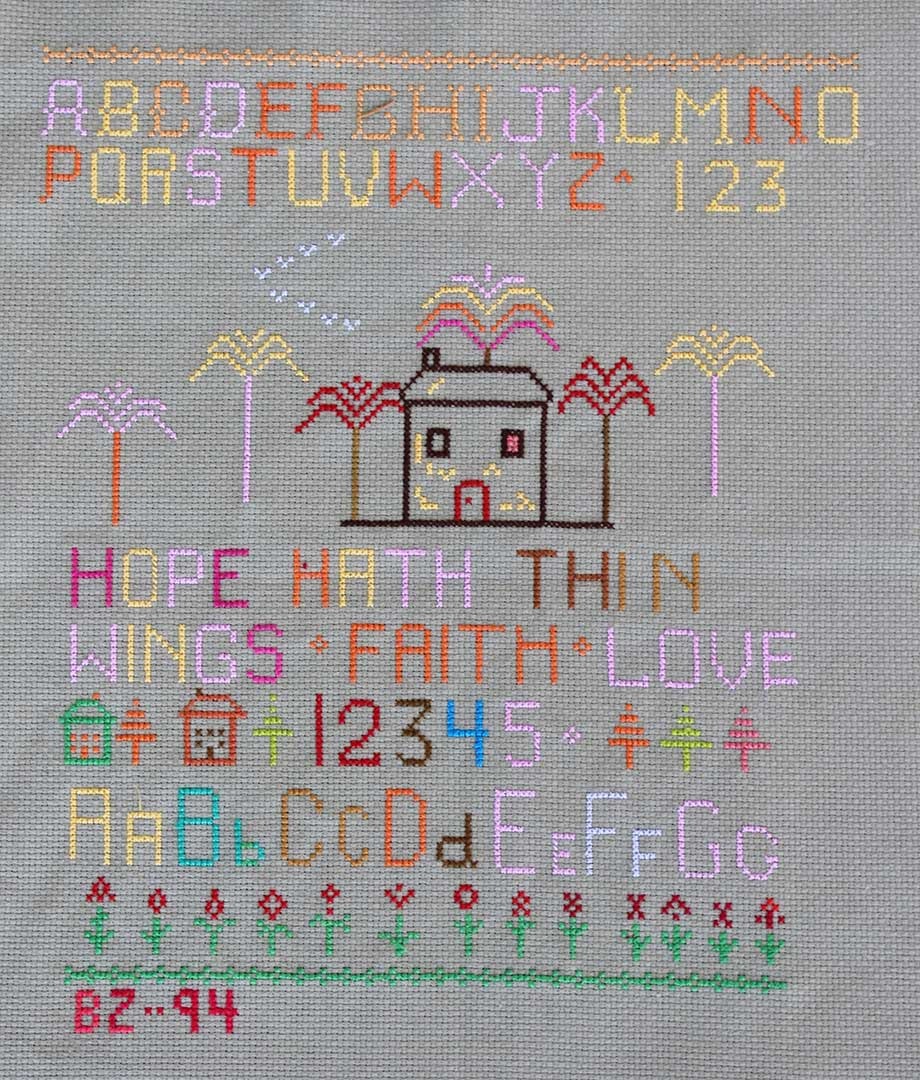 She was elderly when most of these were stitched. Her vision had deteriorated, but she managed to convey her message in each one, loud and clear. (In her earlier years, she was very skilled at drawing.) All were free-form and stitched while relaxing on her patio or porch, in the garden, at the beach, visiting family, and on vacations.
She would incorporate her favorite messages collected over a lifetime of avid reading. Her sayings were from her favorite books or the Bible, quotes, or simple guidance for the recipient. Several were holiday themed, such as the two she had given my Dad for Valentine's Day. I still pull out her "Night Before Christmas" sampler every year. And I'm so thankful that I found a few that said, "When this you see, remember me."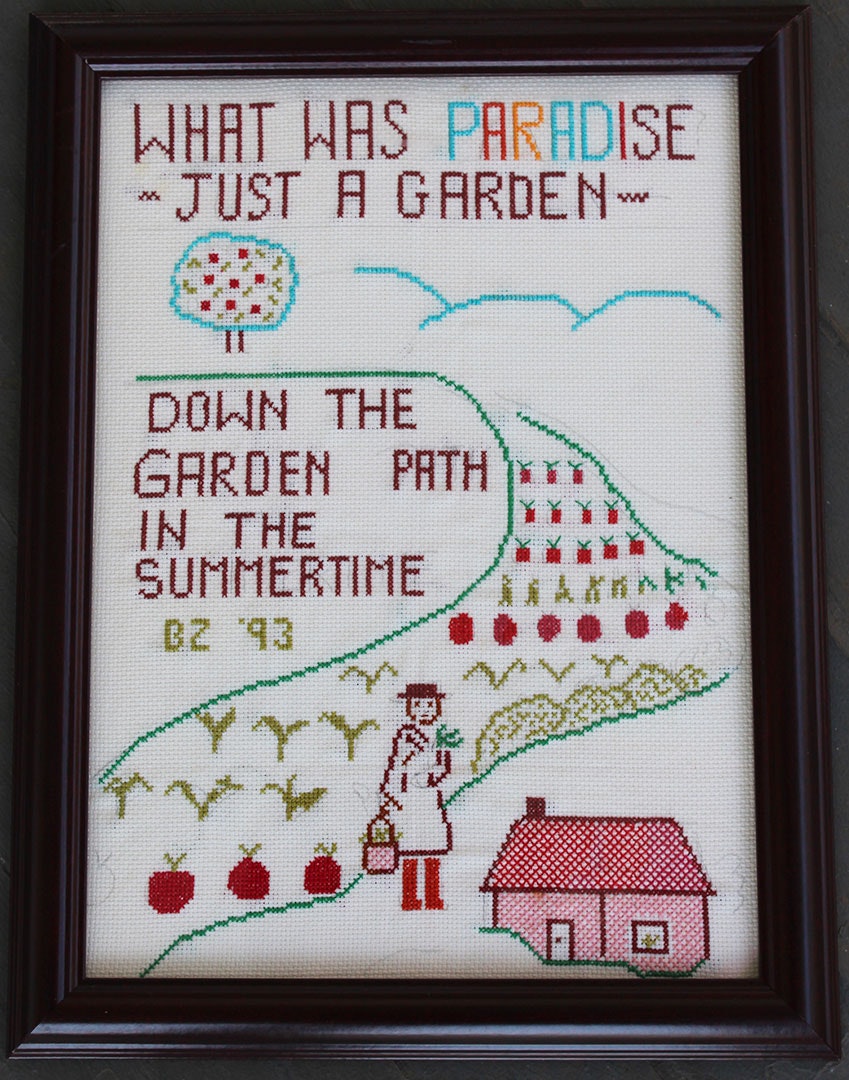 My house is adorned with "kit samplers." My living room has the two that we each made at the same time. They bring good memories. But the ones that she designed and stitched touch my soul. When this trying time of COVID-19 is over, I plan to frame the rest of Mom's samplers. I will put them up all over my house, for the comfort they give my soul should be shared.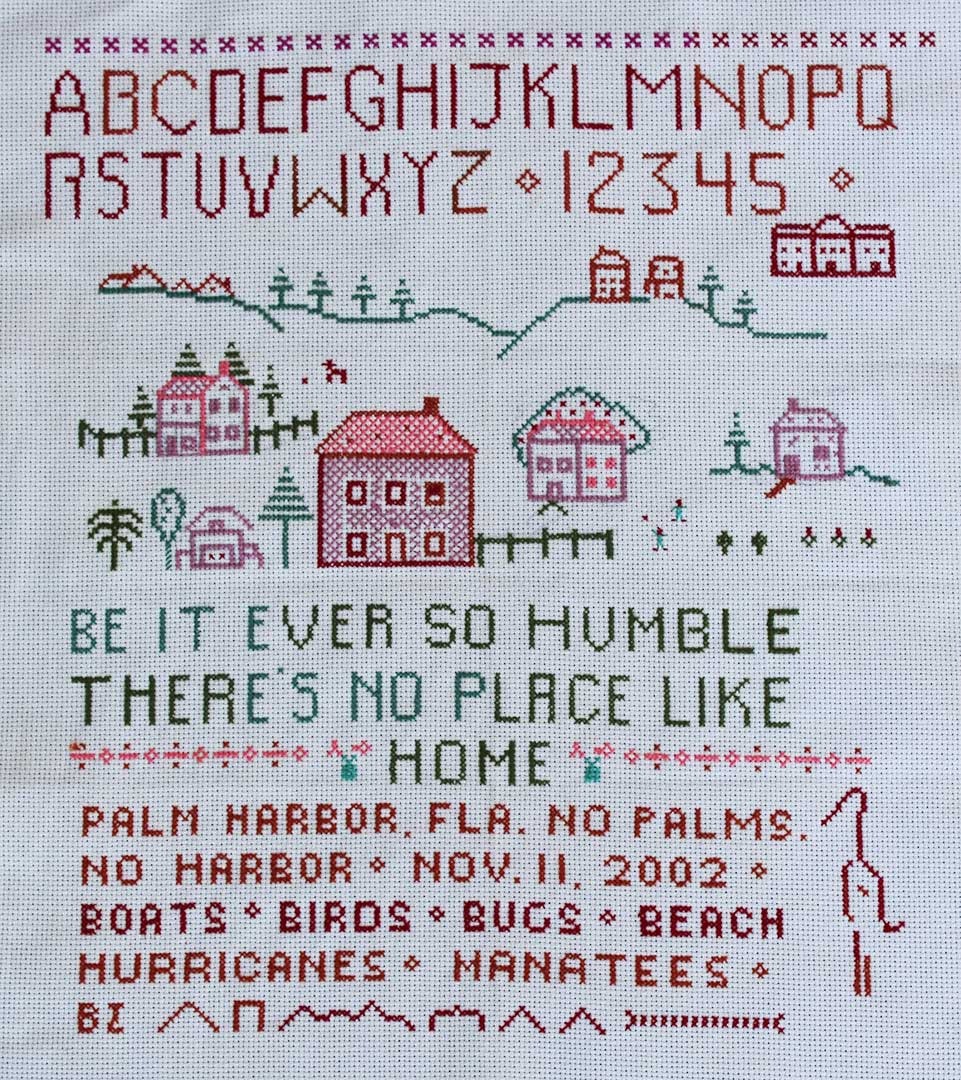 Barbara Hurd is a knitwear designer and author who draws inspiration from all things needlework. During the pandemic, she found time to rediscover family heirloom needlework, quilts, and samplers. She also revived an old passion for playing the flute.