This gorgeous crocheted jacket, featured in the Winter 2021 issue of PieceWork, features a crocheted frog closure embellished with Clones knots and matching crochet-covered buttons. Clones knot edging such as this was very popular in the early twentieth century.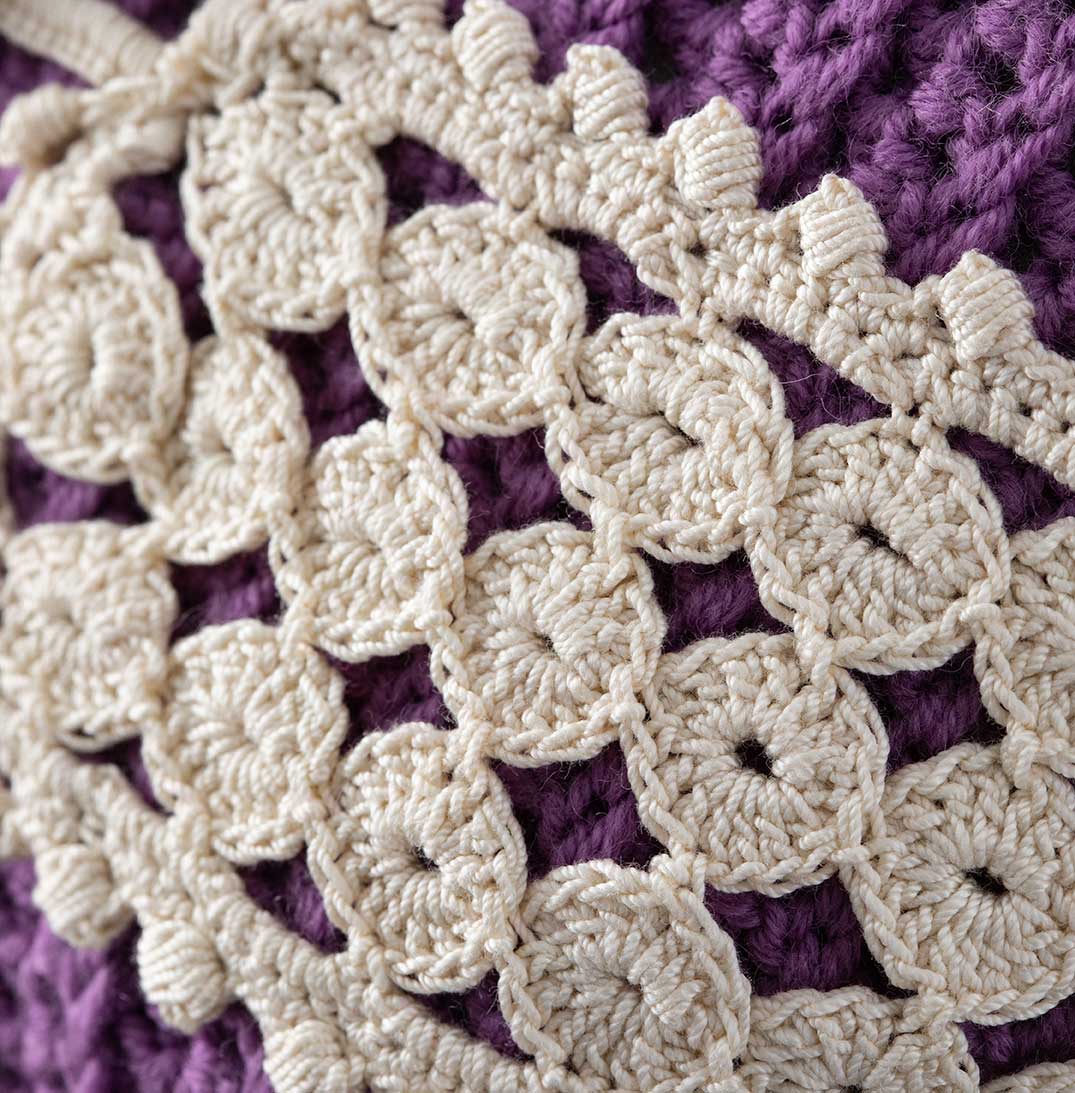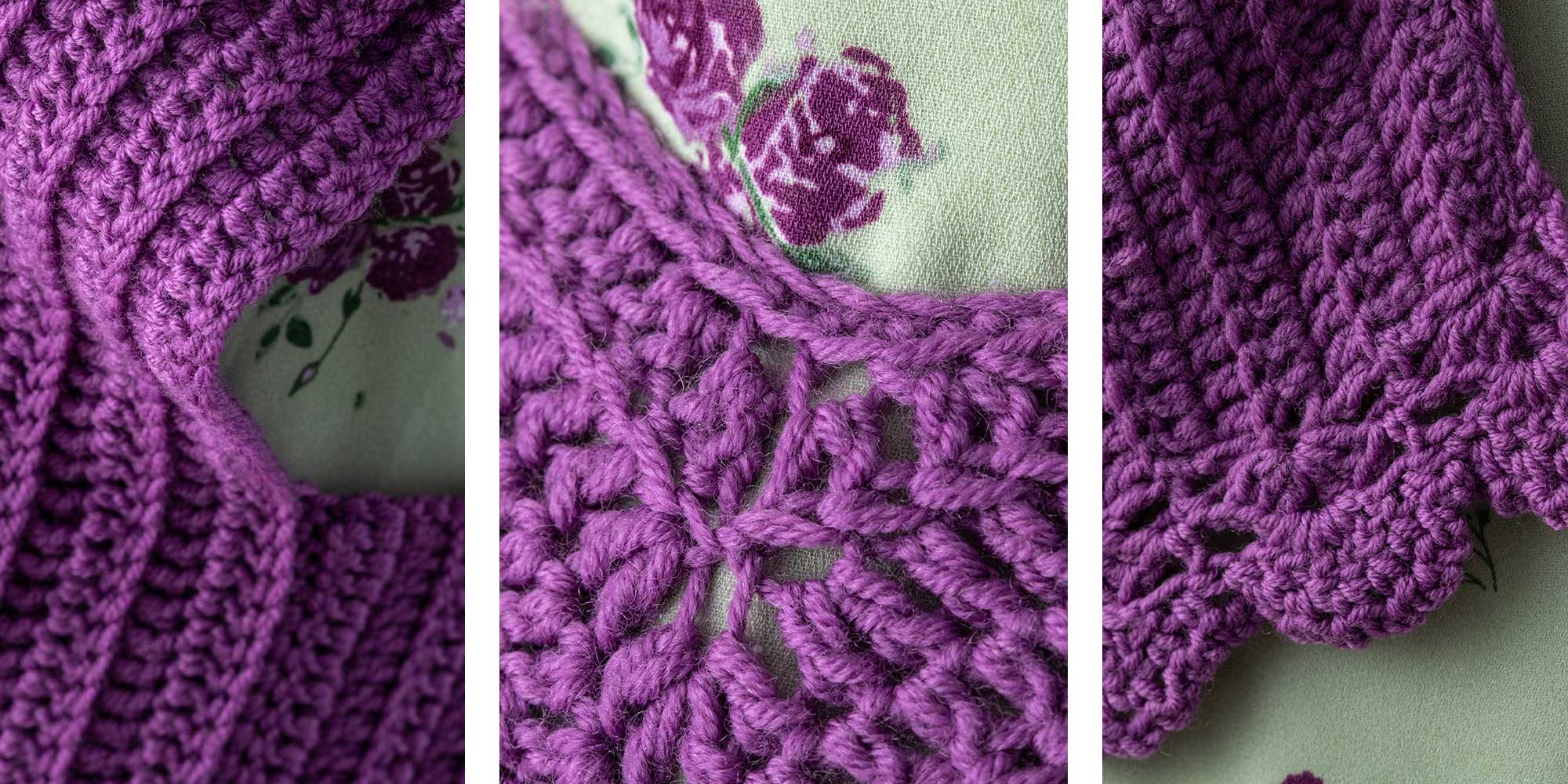 Needlecraft designer Pat Olski designed this jacket as an adaptation of a 1916 Corticelli Silk Mills pattern, and fashioned early twentieth-century crochet buttons to finish the crochet frog fastener. The lacy scalloped detailing on the trim and the flattering contour of the stitches along the back result in an eye-catching garment with a vintage touch.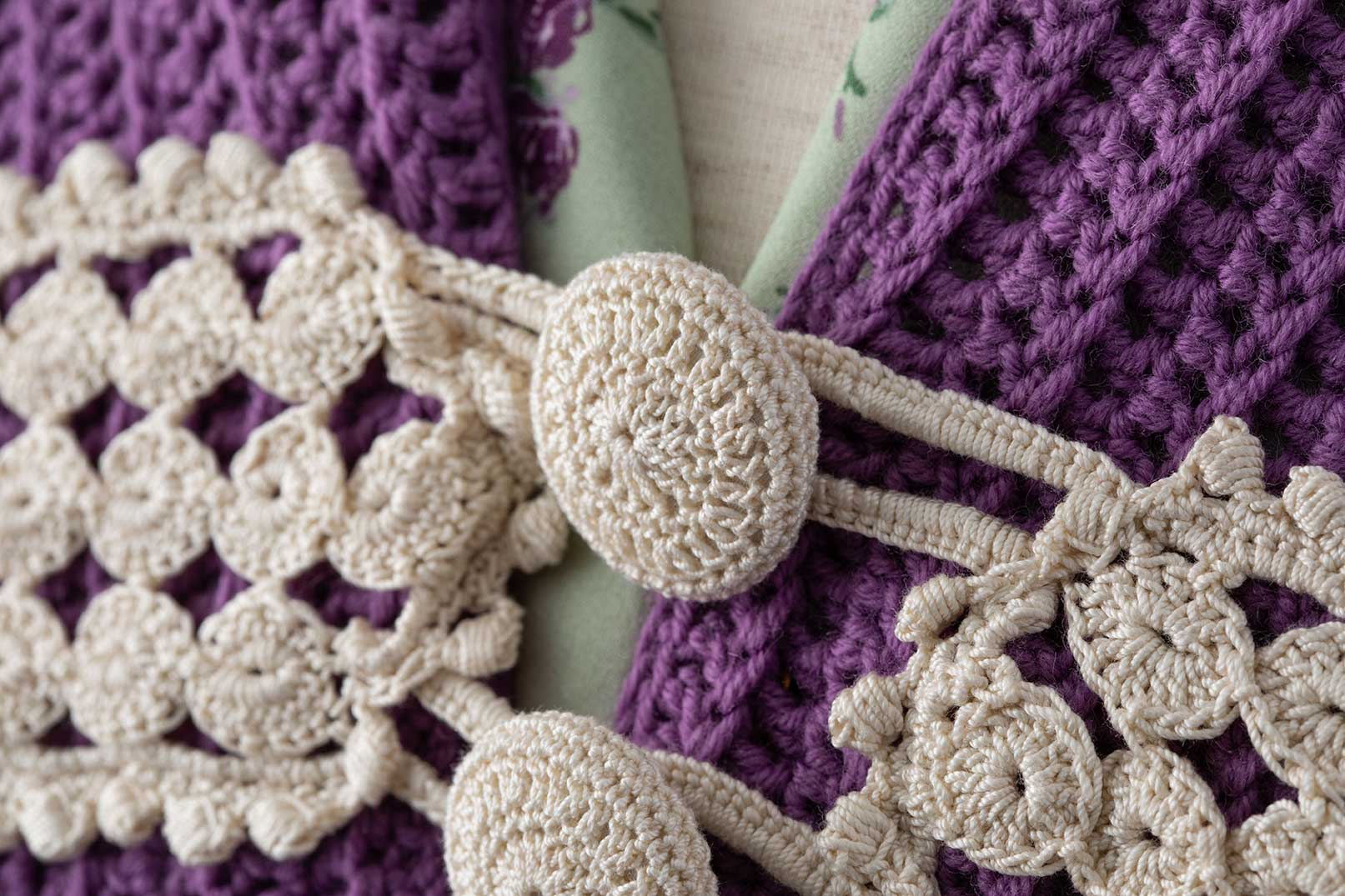 Pat Olski is a New Jersey-based needlecraft designer, writer, and instructor who loves historic techniques and old needlework books. Look for the full pattern for her boudoir jacket, crocheted frog fastener, and crochet-covered buttons in PieceWork Winter 2021.