From patchwork quilting to judicious mending, whether for the sake of economy or to preserve the work of beloved objects, throughout time people have mended and repurposed their textiles. These old practices align with vital twenty-first century concepts of environmental impact, sustainability, and self-sufficiency.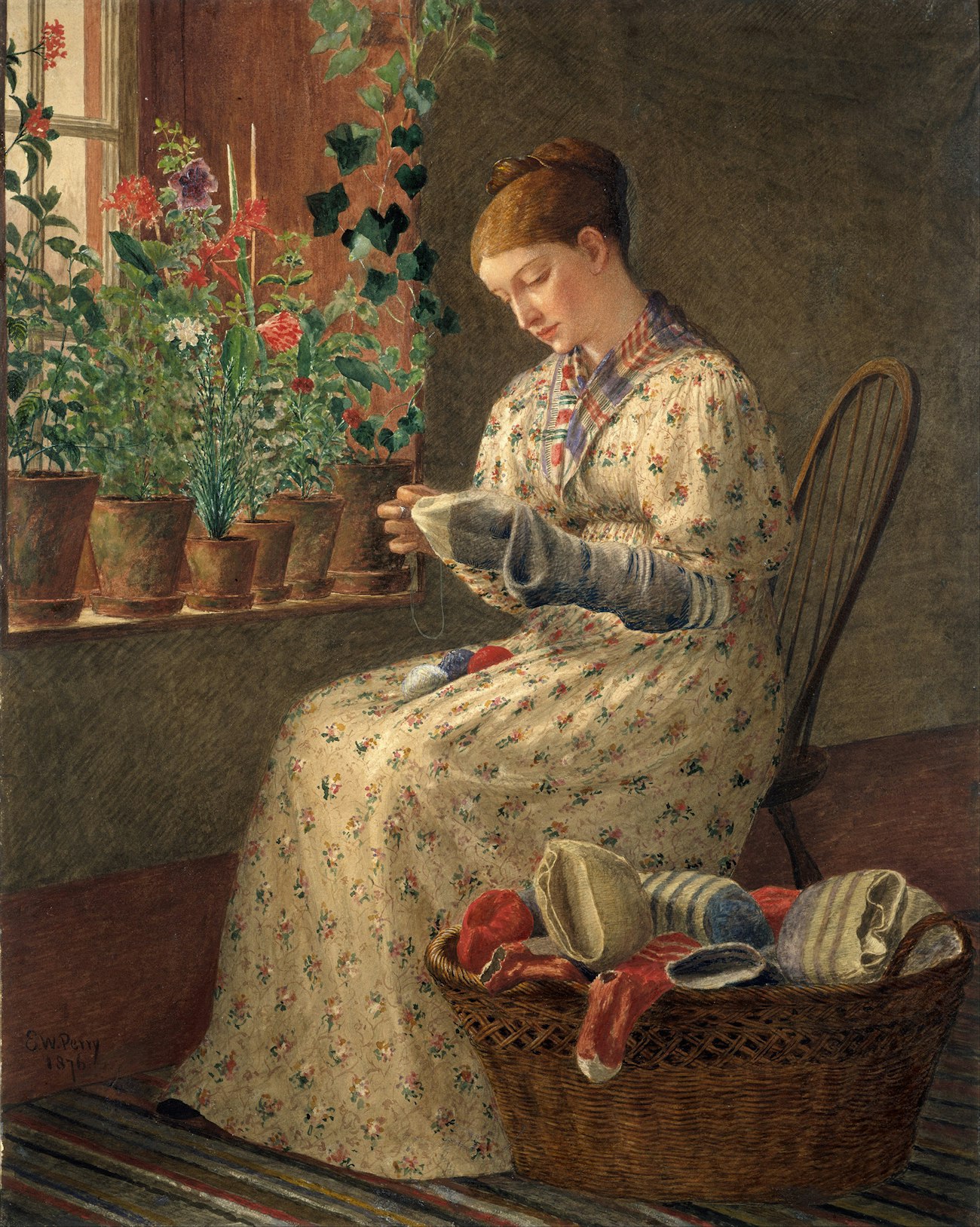 A Month's Darning Enoch Wood Perry American 1876. Photo courtesy of The Metropolitan Museum of Art
PieceWork magazine's primary focus has always been the needlecraft traditions of the past. Without the ancient and contemporary makers who have preserved, remade, and reused fragile textiles, much of what we admire today would have been lost. Please send us your Fall 2024 submissions that illustrate a method or a heritage practice that needleworkers around the world, and throughout the ages, have used for textile rejuvenation and restoration.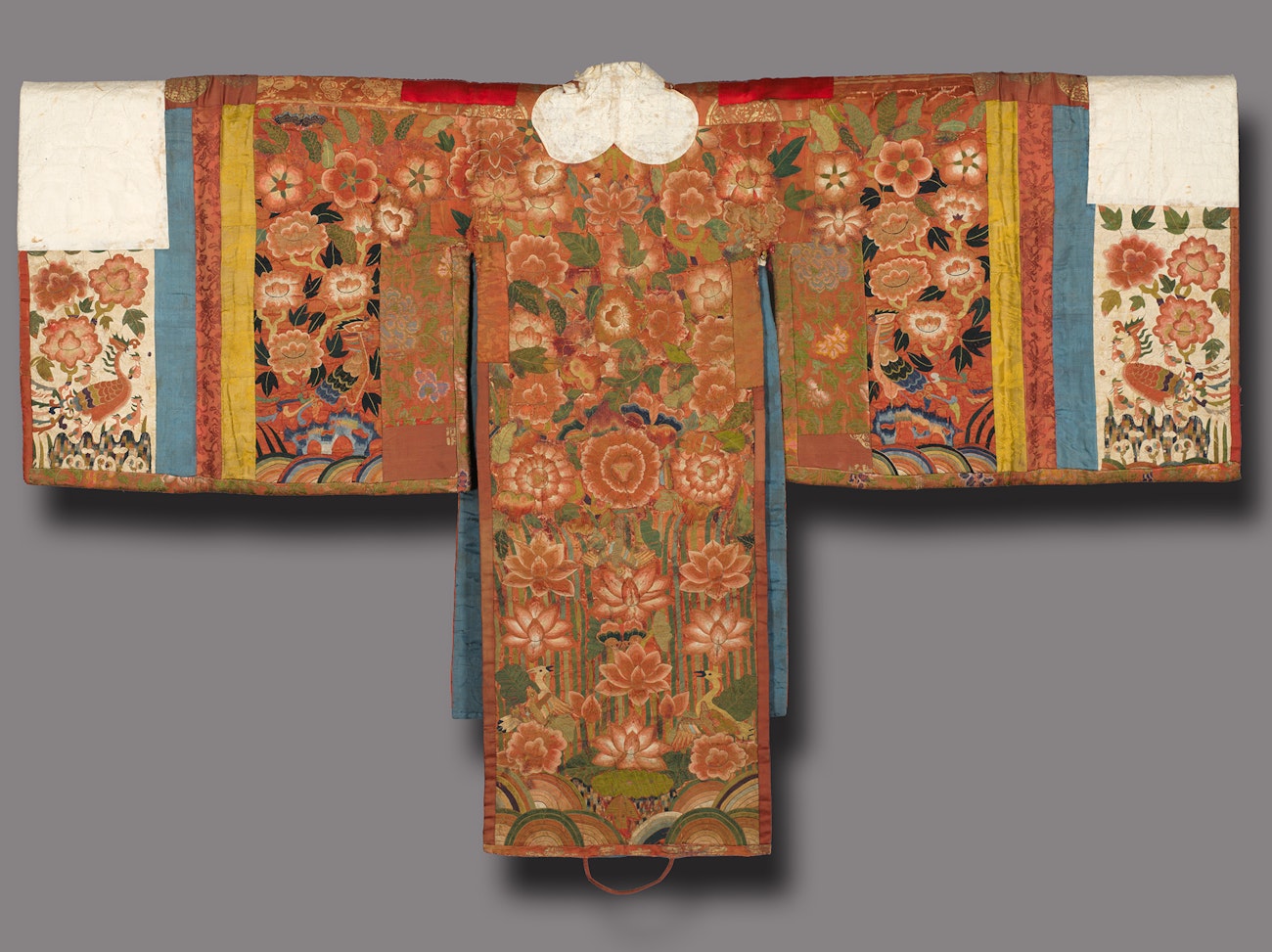 Bride's Robe, 1850–1950. Korea, Joseon dynasty (1392-1910). overall: 119.4 x 190.5 cm (47 x 75 in.) The Cleveland Museum of Art, The Worcester R. Warner Collection 1918.549
Explore the journey of a textile piece that has stood the test of time; tell us about the tools that were used to make do and mend; show us cultural techniques that embody time honored ways to preserve threads and fabric.
Please send us your projects and your stories of soldiers' repair kits, historical crafting with leftover threads, Korean wedding robes that were mended and re-worn for centuries, rugs made from old clothing, ancient Temari balls stuffed with old silk fabric, granny squares, sweaters knit from unraveled yarn, Victorian crazy quilting, or any other world or historic technique that embodies the theme of repairing, reusing, and remaking. Share an interesting fiber tradition from any time frame or place that was used to breathe new life into a textile.
We can't wait to see your ideas! We welcome submissions from everyone, from experienced stitchers and enthusiastic beginners to researchers passionate about the historical significance of textile techniques.
Submissions due: October 9, 2023
We are looking for: 
Feature articles—Tell us more about the history of needlework—stories, profiles, and biographies.
Historical and historically inspired projects—instructions using bobbin lace, tatting, embroidery, knitting, crochet, or other needlework techniques, all made by hand. 
How-to articles—tell us how a historical needlework technique is done.
Web content—if you have an idea for a shorter piece, about 300 to 500 words, please submit your proposal to us. 
Have an idea that doesn't fit our theme? Send that to us, too! We may be able to use it in an upcoming issue. 
Forms and information: 
Online Submissions Form PieceWork Fall 2024
PieceWork Contributor's Guidelines
Questions? Contact us at [email protected]. 
Submissions due: October 9, 2023
We will notify you of our decision: November 2023
Articles and projects due: January 22, 2024
Do you want to be added to the PieceWork Call for Submissions email list? Sign up here.