As we celebrate the 30th anniversary of PieceWork magazine, I have been looking to the past for inspiration—what was in those original issues that so many subscribers and I found to be so moving?
I believe it is because the stories and projects connect us all through our interest in who we are, where we came from, and how other people lived. For the most part, the needlework techniques were often "women's work", created through the ages for protection, sustenance, and sometimes as an outlet for creativity, joy, or pain. It is amazing to see what was made possible for centuries by people armed with only the simplest of needles, hooks, shuttles, spindles, and looms.
The needlework depicted on these early covers varies from one hemisphere to another, one century to another, and one technique to another. The craft traditions that were depicted on the covers represent a mere fraction of the wealth of material inside each issue. In fact, it was hard for me to tear myself away from the pages: I kept bookmarking and making lists of the tantalizing articles and the projects I plan to revisit right away.
The first decade of PieceWork Fall covers:
1. PieceWork September/October 1993: "Where Sand Falls Like Rain: Needleknitting from Ancient Peru"
2. PieceWork September/October 1994: "Stitching Against the Cold: The Sashiko Embroidery of Aomori, Japan"
3. PieceWork September/October 1995: "Flower Blossom, Powder Puff, Bonbon, Yo-Yo: The Roots Run Deep"
4. PieceWork September/October 1996: "Ellis Island: Isle of Hope, Isle of Tears"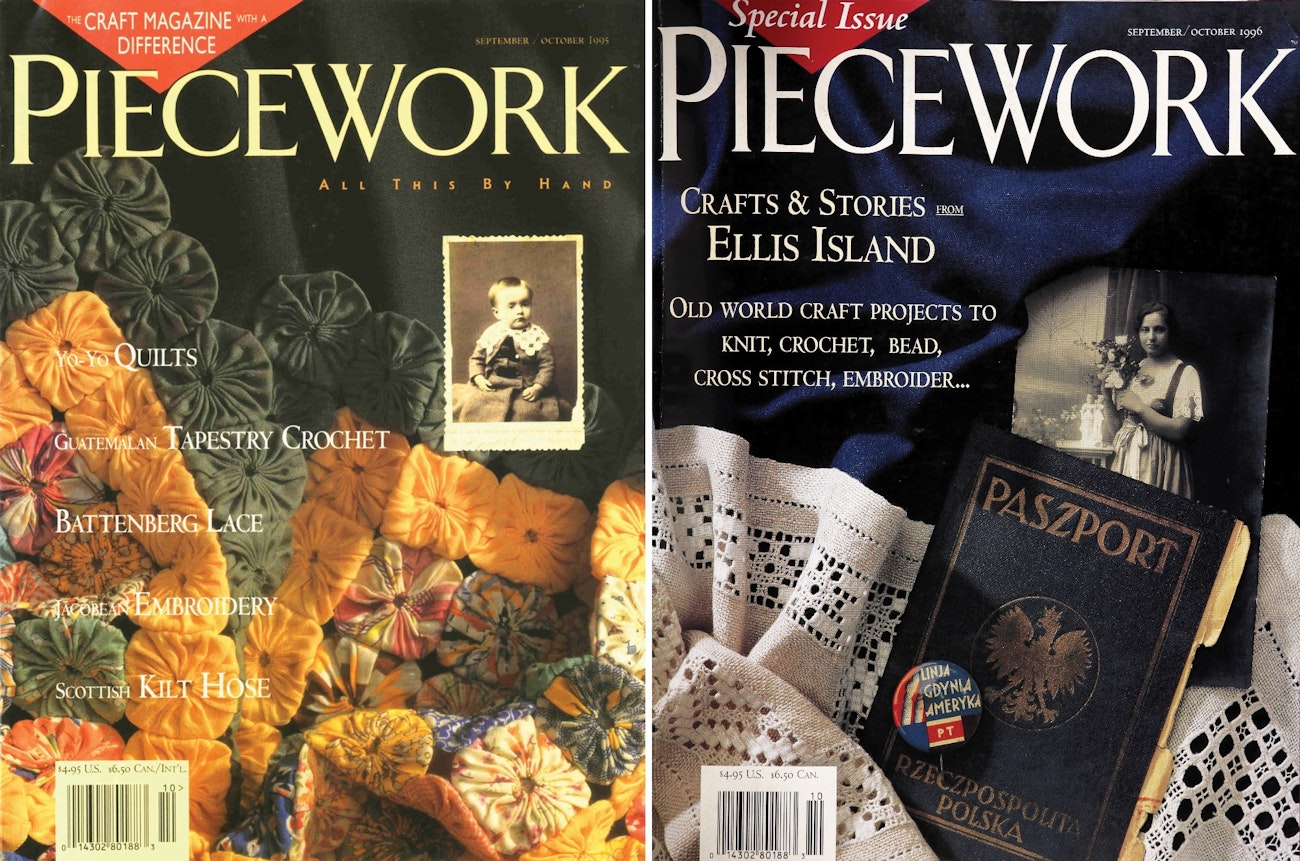 5. PieceWork September/October 1997: "Threads of Clare Embroidery"
6. PieceWork September/October 1998: "The Enduring Legacy of Charts"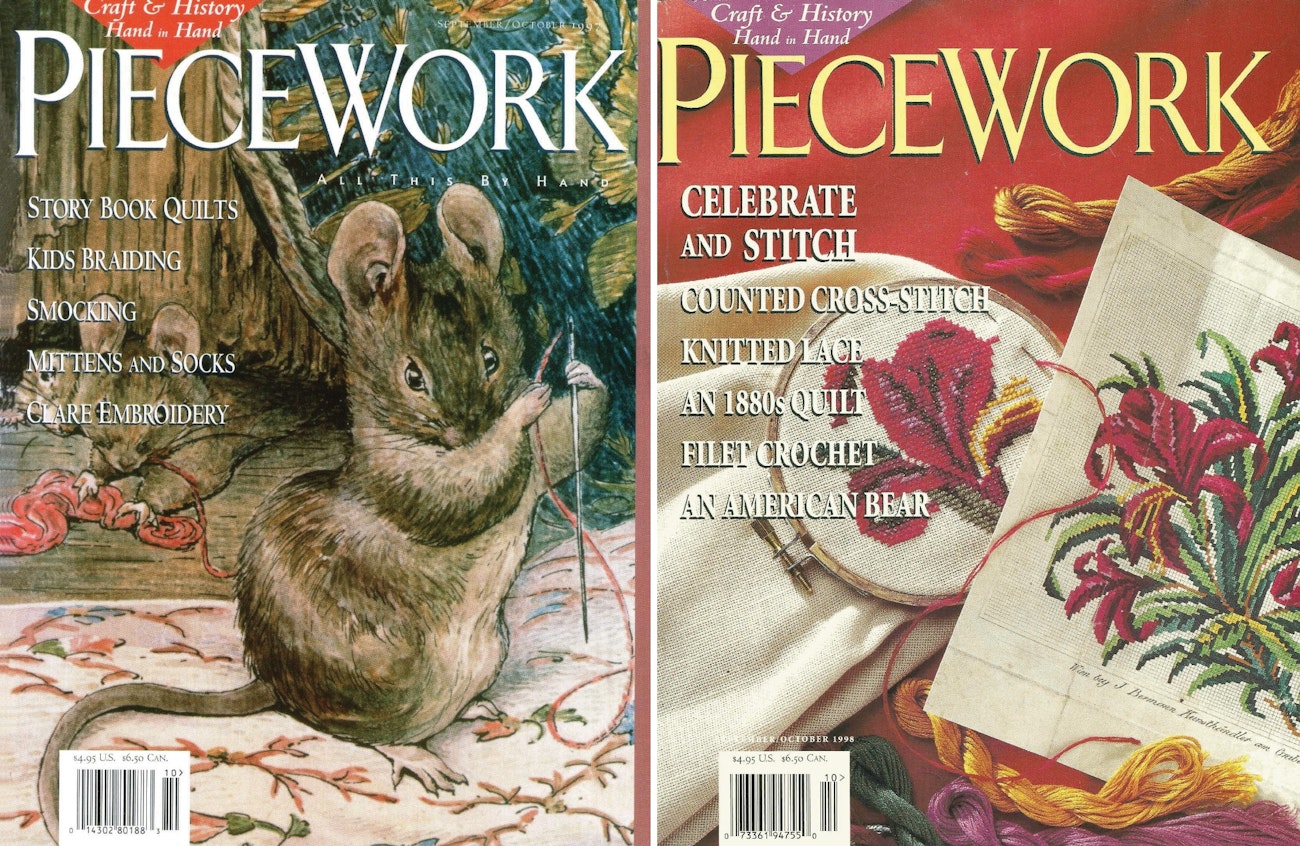 7. PieceWork September/October 1999 "Embroidered Monograms"
8. PieceWork September/October 2000 "Pattern-Darning Table Runner"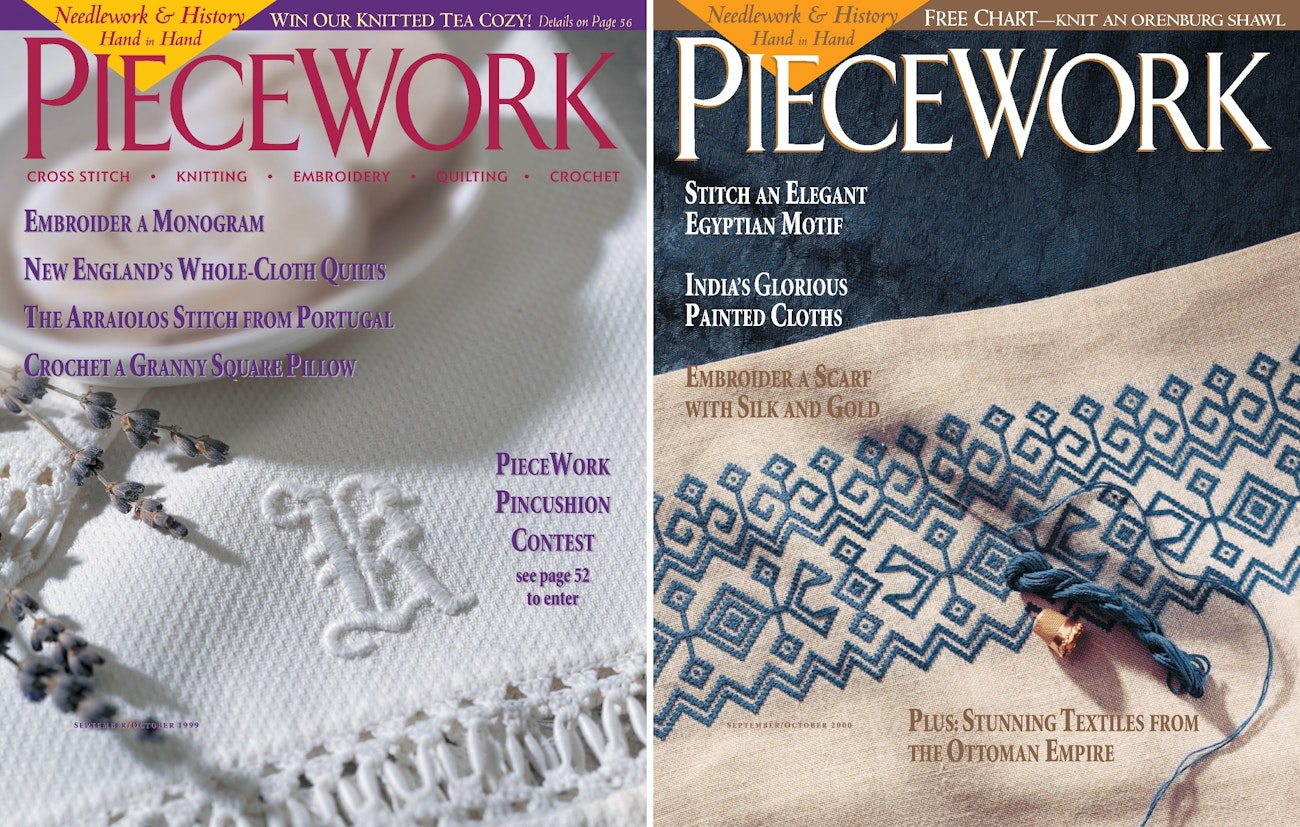 9. PieceWork September/October 2001 "A Pincushion to Tat"
10. PieceWork September/October 2002 "Løyesaum on Velevotter [Norwegian] Fishtail Mittens to Knit and Embroider"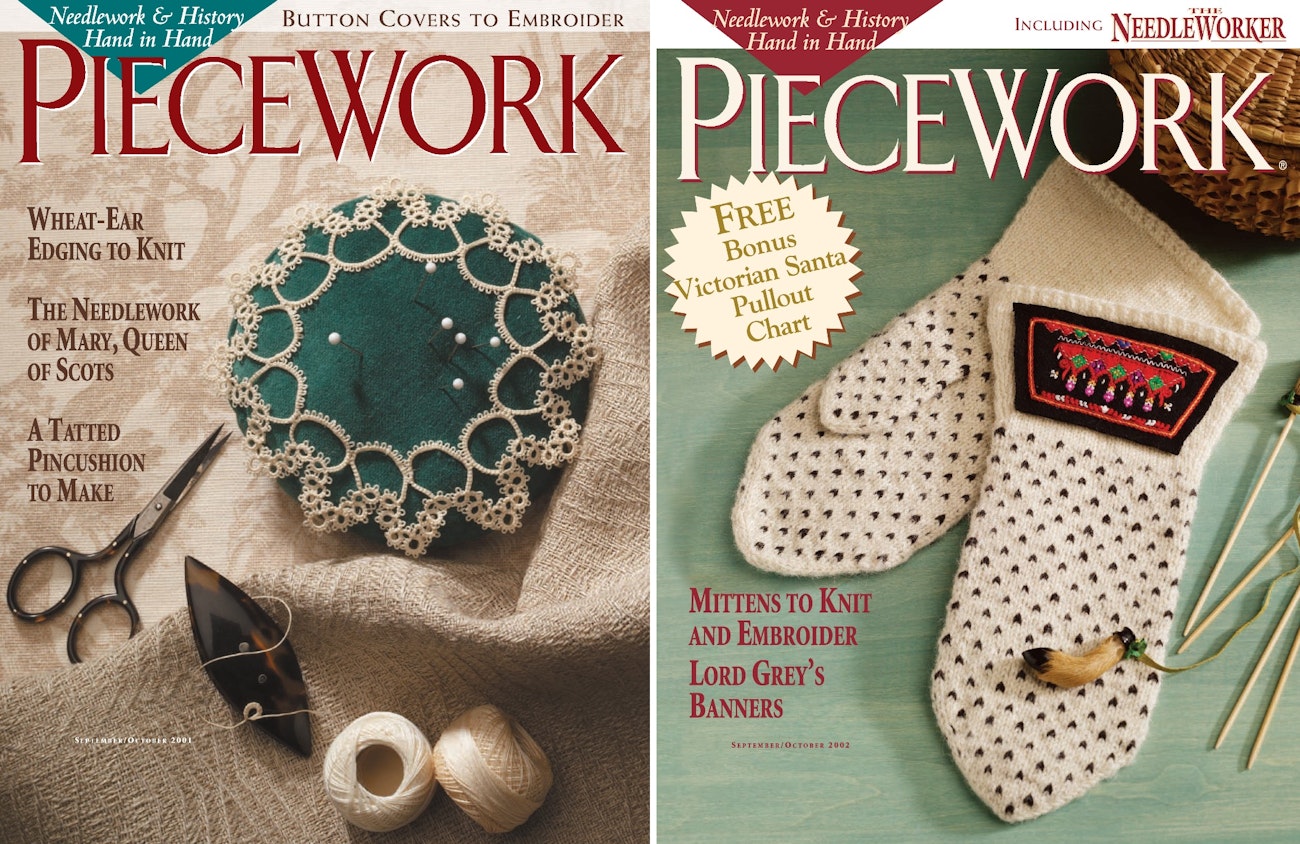 It is my pleasure to take you on a stroll through the first decade of PieceWork magazine. I selected the Fall covers from each of the years from 1993 to 2002, because the first subscriber issue was published in Fall of 1993. The covers are a representation of some of the projects and the stories that warmed our hearts and inspired our creativity throughout those 10 years. I am eager to hear back from you about the stories and crafts that resonated with you from that time. Please write in and let me know.
Warmest regards,
Pat
Also, remember that if you are an active subscriber to PieceWork magazine, you have unlimited access to previous issues, including these from the first decade. See our help center for the step-by-step process on how to access them.
Pat Olski is the editor of PieceWork magazine.