I will never forget the first time I laid eyes on PieceWork magazine. I leafed through it, mesmerized, and realized that I had finally found answers to questions I had had my whole life. I was a lifelong crafter, constantly in search of the cultural needlework stories and techniques that I longed to learn, and there they were: printed on the paper I held in my hands.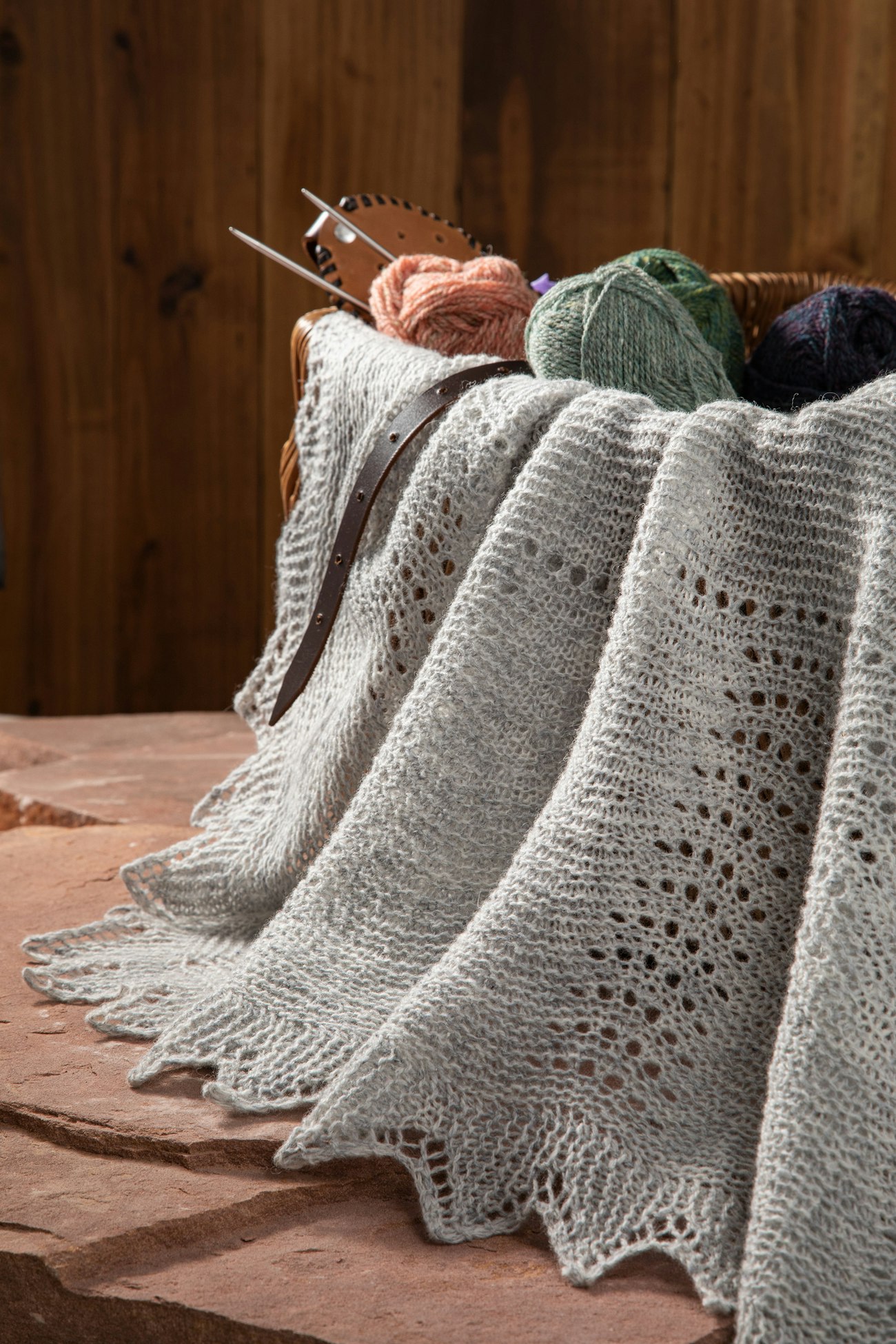 Elizabeth Johnston takes us back in time with the traditional construction of a Shetland hap.
I am elated to be part of the Long Thread Media team as the new editor of PieceWork. Kate Larson began this Wool Wonders issue on a subject near and dear to her heart, and I have loved working with her to bring it forth. As you will discover in the following pages, wool's versatility abounds, and it lends itself admirably to both fabric and embellishment. You will learn the history and how to knit a hap through the eyes of Shetlander Elizabeth Johnston and be captivated by the evergreen appeal of blue and white crewelwork from Deanna Hall West. One of the treasures of this issue, an intimate exploration of colcha embroidery from Julia Gomez, needed a whole team and several years to bring it to life. From wool projects to warm the frostiest of your winter evenings to articles about wool throughout history, Kate and I hope you are enchanted by this extraordinary needlework.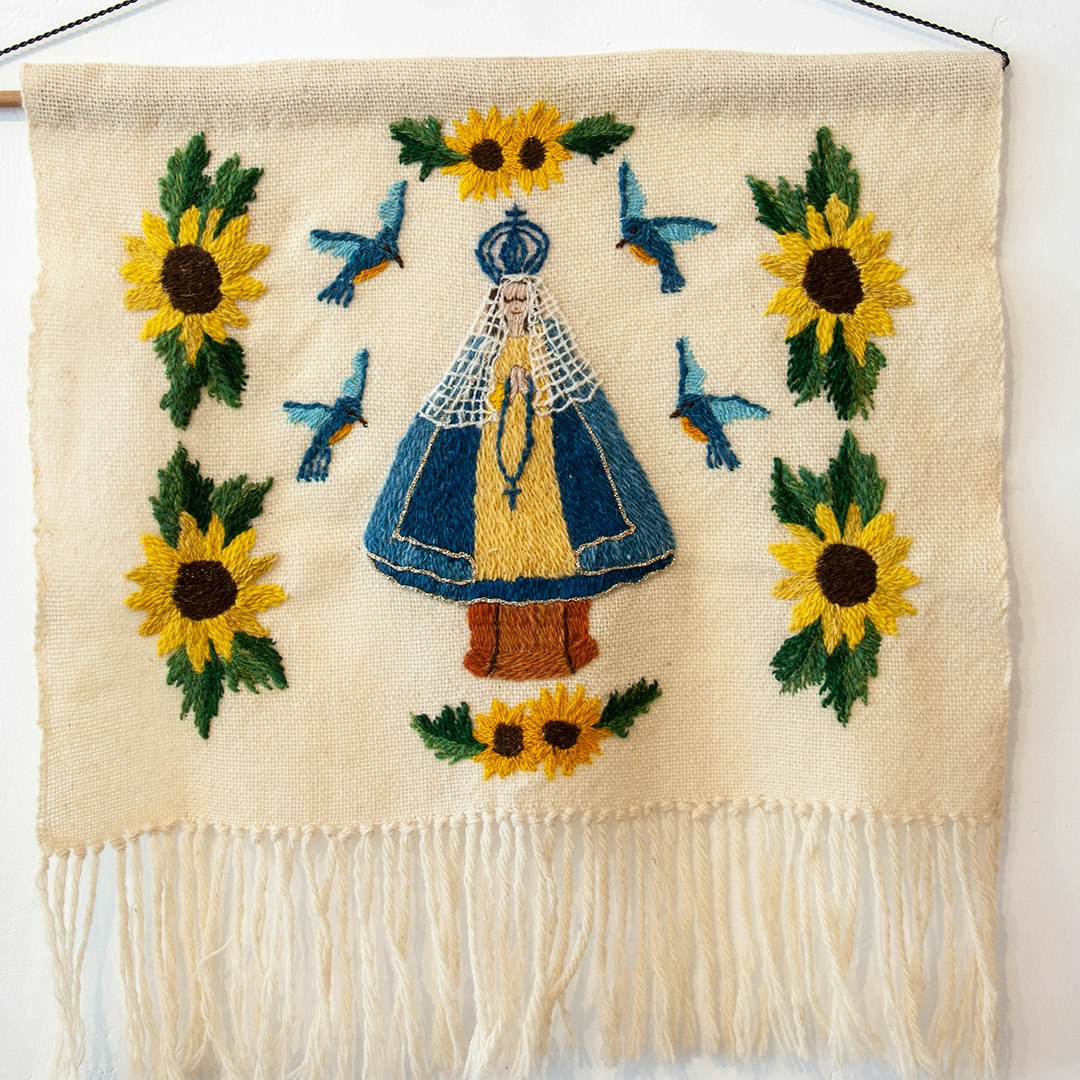 Julia Gomez pays tribute to Ukraine with her Colcha embroidery. Photo by Joe Coca
Although Kate will no longer be editing PieceWork, she will expand her handspinning work as the editor of Spin Off, a teacher of online and in-person education, and the shepherd to a beloved flock of Border Leicester sheep.
PieceWork has always provided a window into the universal threads that connect all of us through time and distance. I am honored to be a part of conveying the authentic tales and heritage projects that have entranced me for all of these years, and I can't wait to find out which stories you long to hear.
Pat Olski
Editor