I can pinpoint the time when I first succumbed to the irresistible allure of needlework. When I was about four or five years old, I think I realized that making potholders on looms and doll dresses on knitting spools was creative and empowering: I could select the yarn (soft), the color (pink, please), the style (simple—I had no patience), and I could create them myself (or so I believed).
I still revel for a moment in the pride that comes when I finish making something, although that pride is usually quickly supplanted by the excitement of envisioning a new project. Those early childhood masterpieces were just the beginning of a lifetime of stitching pleasure. When did you first realize that needlecrafting was integral to your well-being?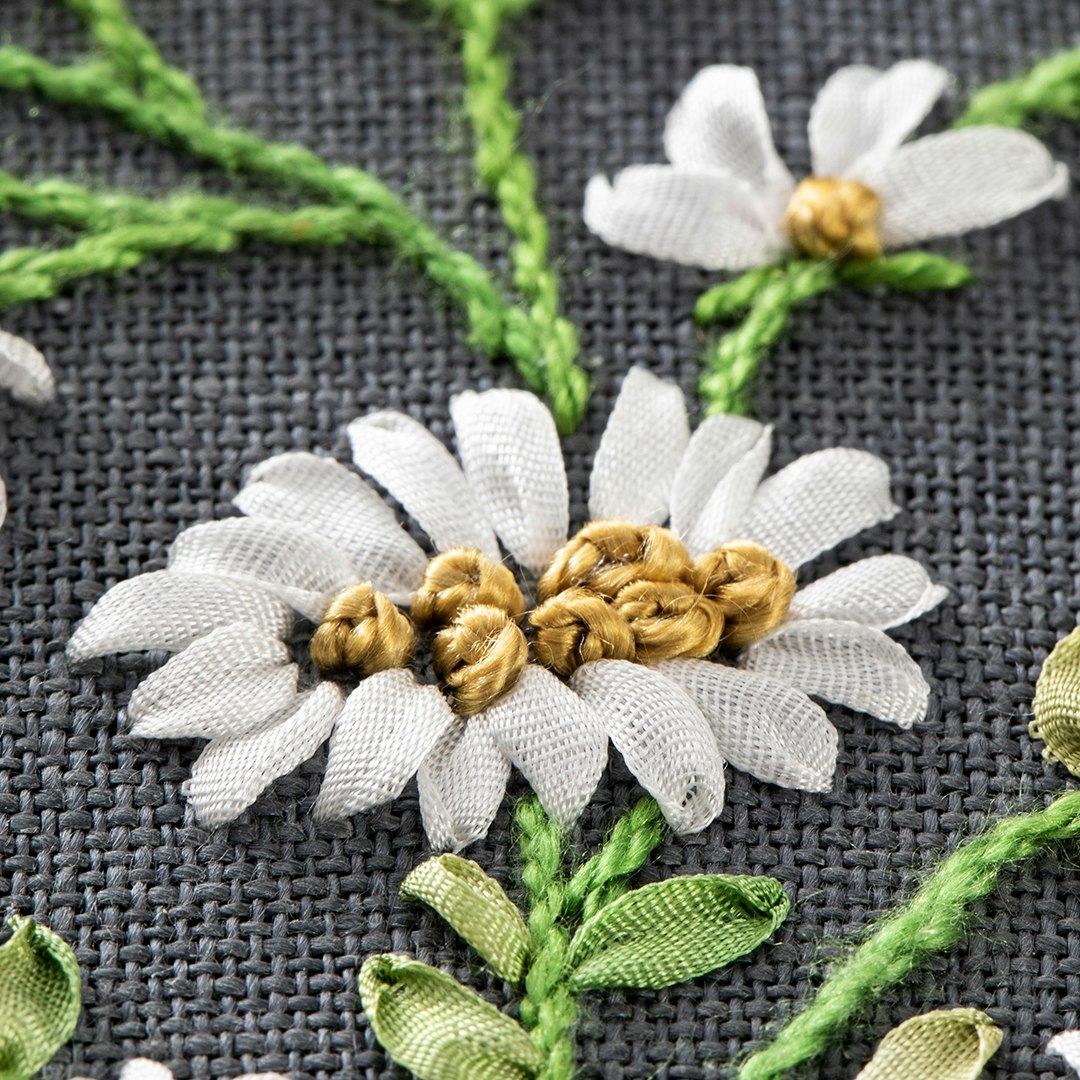 Stunning detail in silk-ribbon embroidery worked by Deanna Hall West. Photo by Matt Graves
In this issue, we explore the multiple dimensions of the word "hooked," from crafts that use hooked tools, such as Bairbre Guilfoyle's tale of a treasure trove of Irish crochet and needle lace, to crafts that enchant us, such as Kris Miller's hooked mug rug. Meg Swansen's personal reflection on Barbara G. Walker highlights the legacy of a woman who satisfied generations of fiber-addicted knitters with her thousands of knitting stitch patterns. Hooked, again.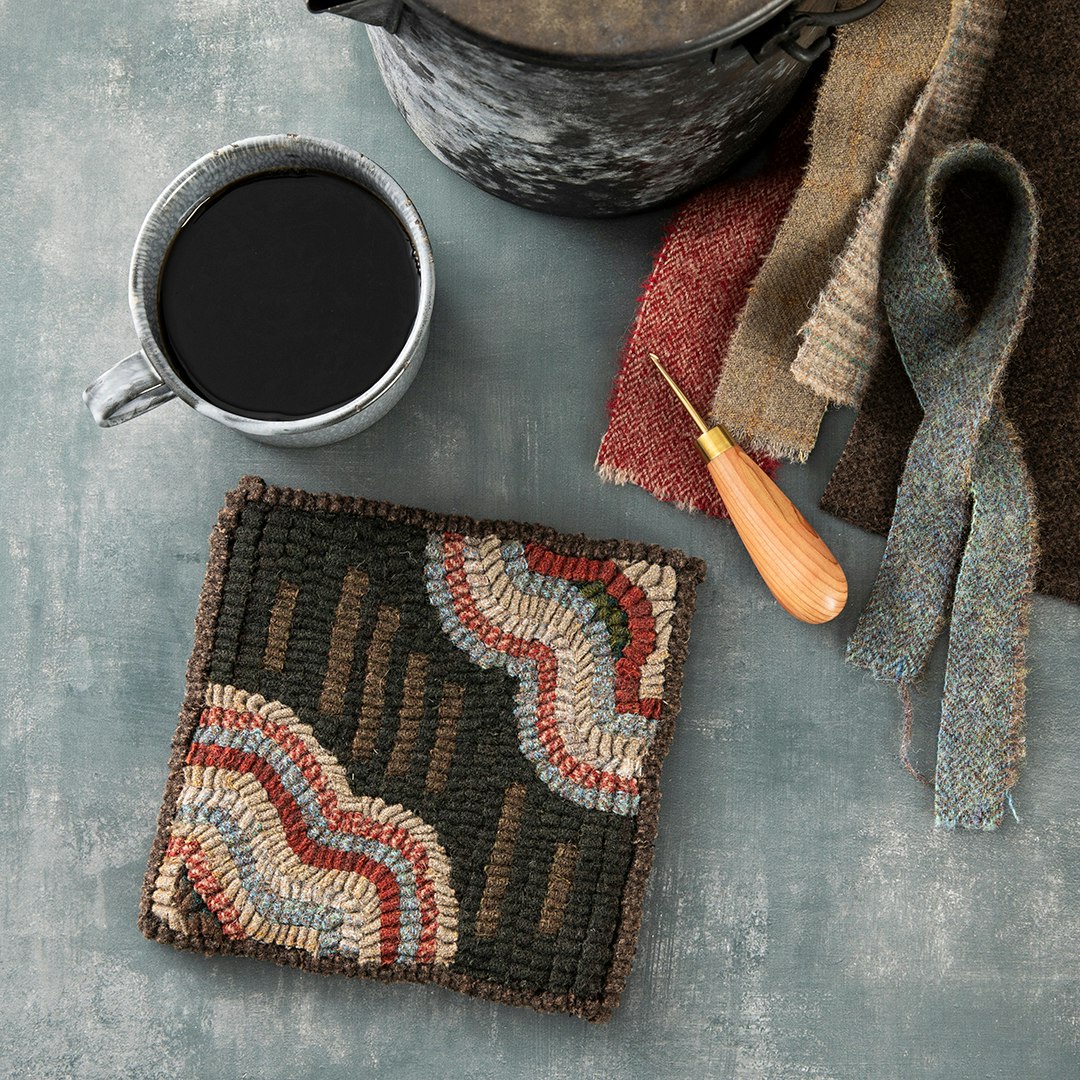 Kris Miller was inspired by an antique rug in her collection for her rug hooking project. Photo by Matt Graves
From stories about a First Lady's wedding gown to a Chinoiserie embroidered screen, I know that something in these pages will beckon to you. I would love to know what has hooked you, whether it is a technique, a project, a fiber, or something else: what is it about needlework that delights you so?
Sincerely,
Pat
Get the Winter 2023 issue today!
Pat Olski is the editor of PieceWork magazine.