It may seem like an odd time to bring up Norwegian knitwear now that it's officially summer. It's hot outside, but summer adventures lead to great finds. PieceWork contributer Susan Strawn recently came across a 1933 issue of Needlecraft: The Home Arts Magazine. It features a pattern for Norwegian mittens, spurring Susan to ask: How did Norwegian knitwear become synonymous with skiwear?
In the PieceWork July/August 2017 issue, Susan ponders this question and more: "When and how did traditional Norwegian knitting designs cross cultural and national boundaries to enter American fashion and become an icon for American skiing? Why are such designs associated so closely with Norway when they appear in textiles from many different nations and cultures?" Susan wanted to know the answers, and this single issue of Needlecraft led her on a fascinating journey. Susan explains, "My search revealed the often-neglected political history of a knitted textile and demonstrated ways that commercial manufacturers reinterpret and popularize cultural textiles for the American fashion market."
Her investigation into the origin of Norwegian knitwear's iconic status as skiwear inspired her own design, a child's knitted cap: Norwegian Barnelue to Knit. Traditional motifs from Norway—a dancing couple, stripes, and tiny geometric patterns—are used in this child's (et barnen lue). Similar to the motifs used in the Sport Mittens from Norway pattern found in the January 1933 issue of Needlecraft, the cap is a great take-along project for wherever the summer may take you. And come winter's chill, the cap will keep a child warm and cozy.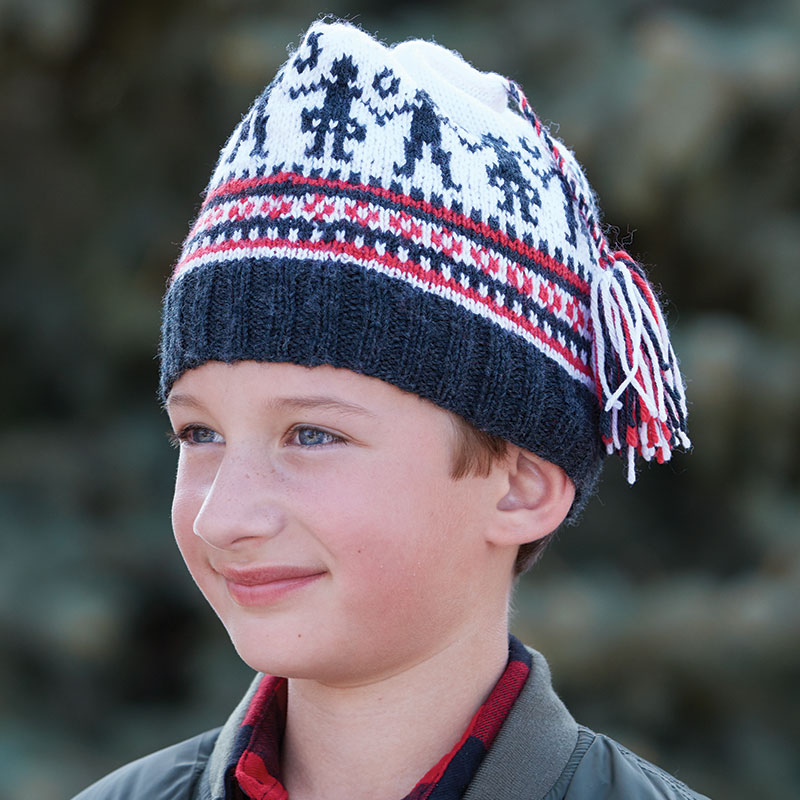 The PieceWork July/August 2017 Travel issue was assembled with summertime adventure in mind. Scale the mountains of Albania with Edith Durham, knit a pair of Estonian roositud (rose-patterned ) gloves, crochet a design inspired by Australian designer Mary Card, discover a souvenir jacket from Mexico, or sail the seas to the Philippines and awe at the exquisite beauty of piña cloth made from the pineapple plant—you'll never have to leave your chair. Amazing textiles await!
Happy stitching! Elizabeth