If you haven't guessed by now, I love lace! Knitted, crochet, tatted, I am fascinated by all the different forms of construction of this particular fabric. In this case, the method is bobbin lace.
The origins of bobbin lace are difficult to nail down to exact dates in history. In some lines of thinking, the craft evolved from braid-making in the 1600's in Italy. There are other records stating that it began in Flanders in 1493. The majority of the historical samples available for study come from clerical garb.
Regardless of what tradition of bobbin lace you follow or the country of its origin, the main tools and methods of construction are agreed upon. You need a pillow or support bolster, the pattern or "pricking," pins, thread and, of course, bobbins. What I find amazing is even with the photos of massive pillows with hundreds of bobbins attached to them, you only ever work with four at a time.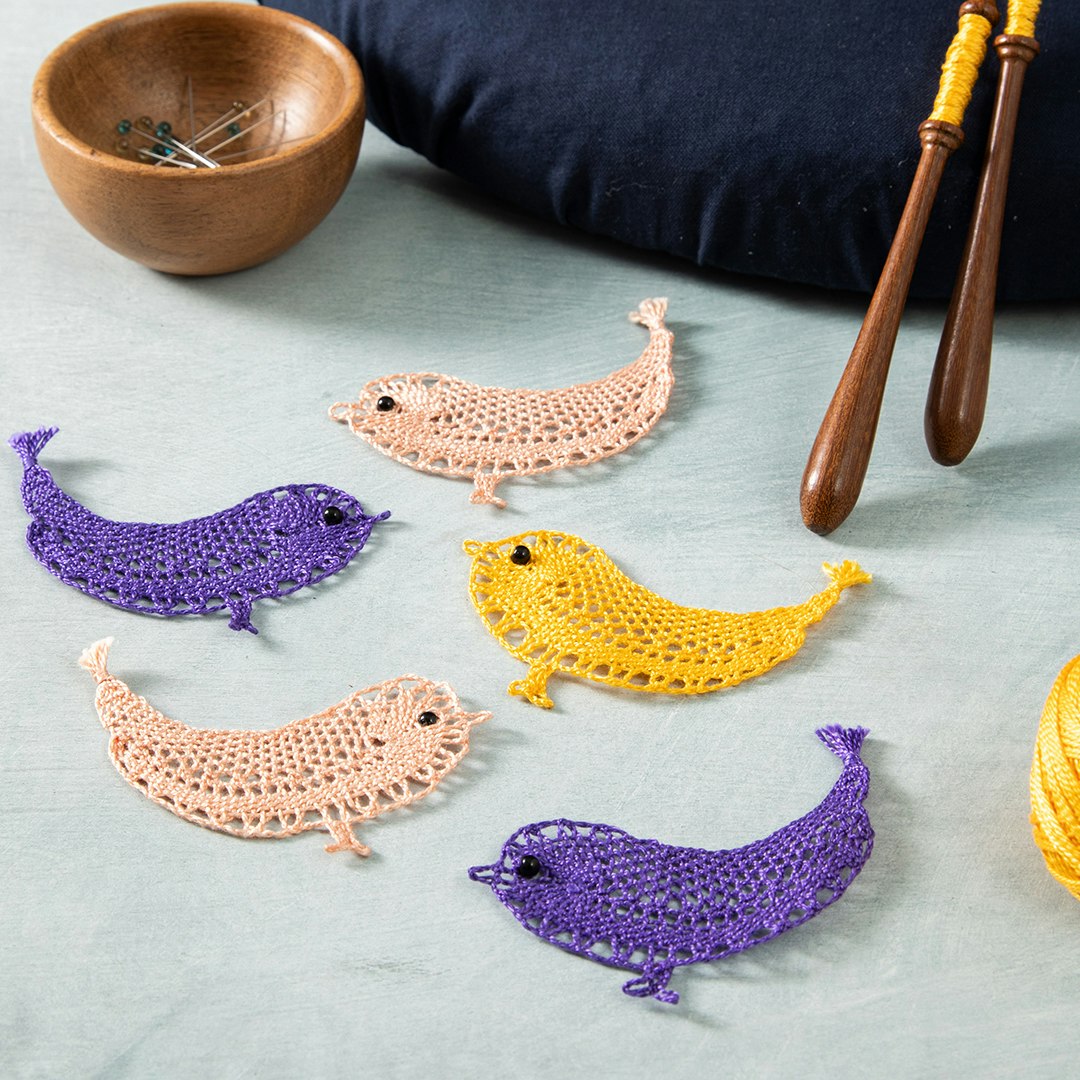 Karen's bobbin lace birds in the Torchon tradition
In the Summer 2023 issue of PieceWork, Karen H. Thompson uses the Torchon tradition to create fanciful little birds that are just the right size for a beginner to start on a bobbin lace journey. Check out her video below to learn the stitches.
Katrina King is the editorial assistant for Long Thread Media and a continuing student of craft and life.