The difference between shuttle and needle tatting lies in the instrument used to make the lace. In shuttle tatting, the shuttle moves back and forth, over and under a thread to make the stitches on the thread itself. In needle tatting, the stitches are supported first on the needle and then pulled off over the eye onto the thread.
During the nineteenth century, upper-class women who tatted found the activity an opportunity to show off skill, graceful hands, and beautiful shuttles of ivory, bone, shell, or other precious materials, which might be studded with jewels. The widespread popularity of shuttle tatting probably stems from those days and explains why it remains the most widely used method.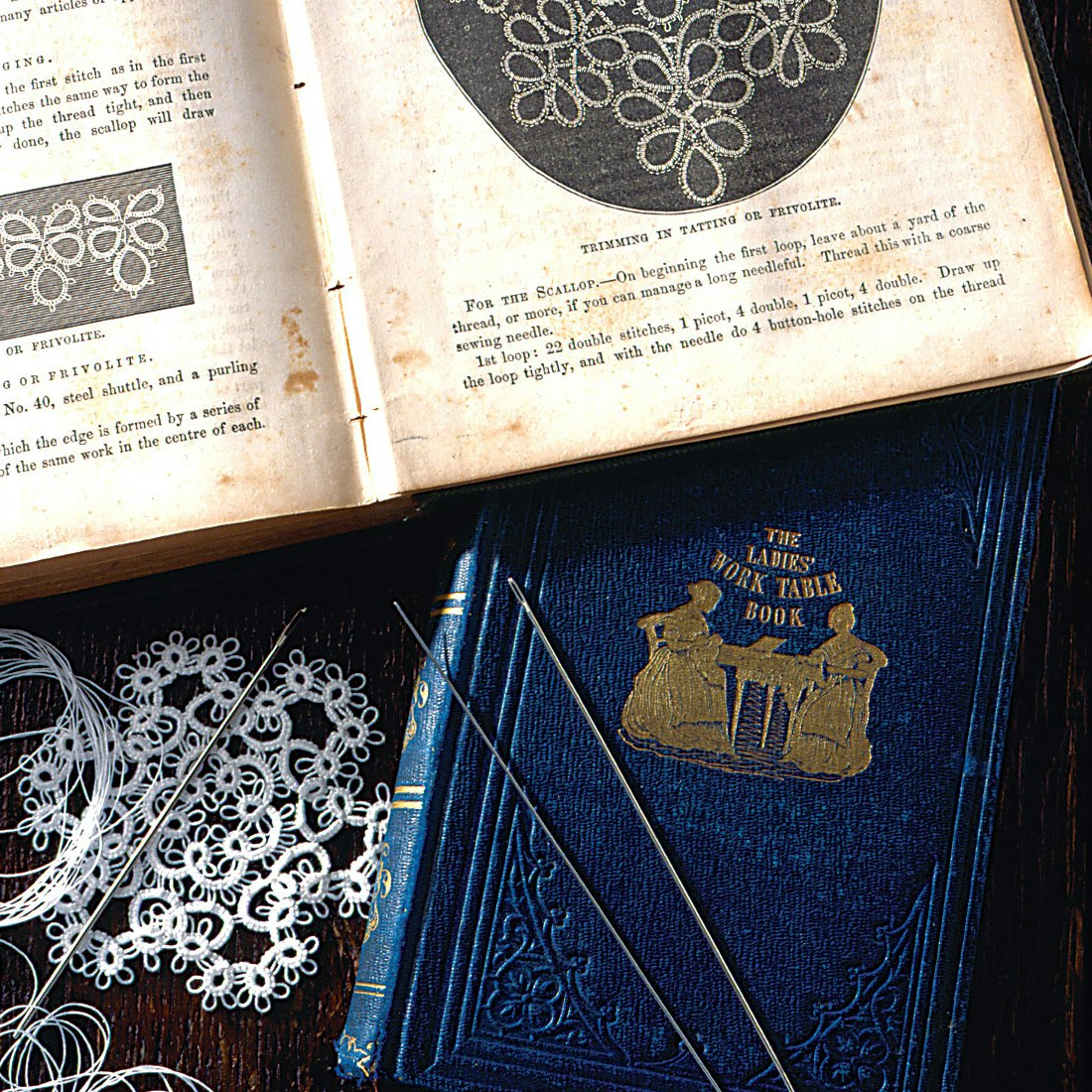 The Ladies' Work-Table Book (1843) and The Ladies' Handbook of Fancy and Ornamental Work (1861). Both contain instructions for needle tatting, but the technique described was actually a description of shuttle tatting, using a needle in place of a shuttle. Collection of the author. Photo by Joe Coca
My mother, who had never been able to master shuttle tatting, always wanted me to learn to tat. Finally, a close friend and I drove 100 miles to learn this art from a woman, then in her early fifties, who had learned to needle- and shuttle-tat from her mother. When we left her class after five hours, we were needle tatting, making rings, chains, picots, joining, and reading all the shuttle patterns! Although tatting can seem difficult to learn, there is only one stitch, the double stitch. This simplicity of structure lends itself to a universal graphic language for describing patterns.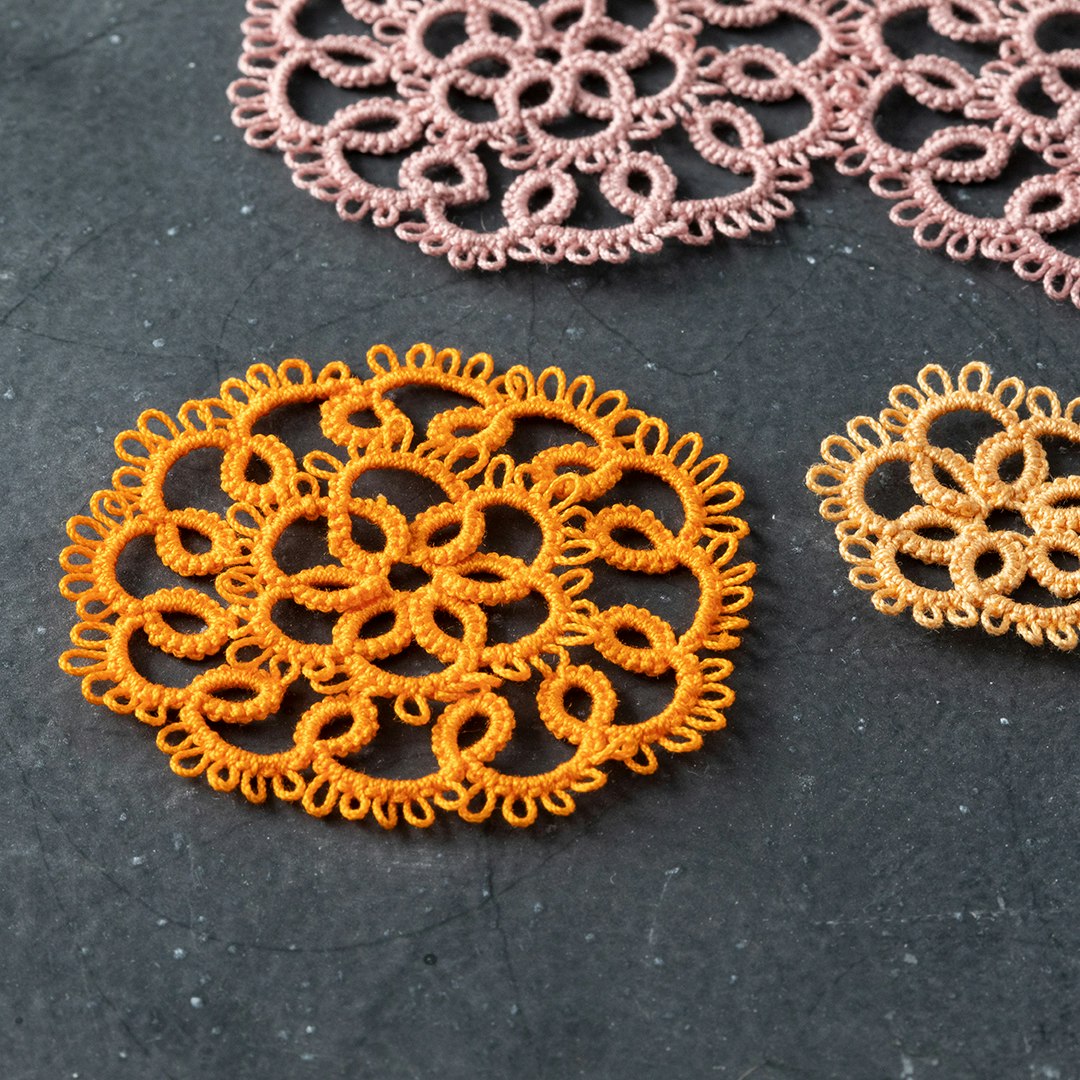 A simple motif from PieceWork Fall 2022, worked by Katrina King. Photo by Matt Graves
Have you tried tatting? Make a resolution to try a new-to-you needlework technique this year! Learn more about the history of needle tatting in Barbara Foster's article, "Needle Tatting: An Almost Hidden Art," from PieceWork May/June 2014, our 7th annual Lace issue. Then watch Georgia Seitz's video Needle Tatting: The Basics and More for expert instruction on this fabulous lace technique that's anything but old fashioned.
Also, remember that if you are an active subscriber to PieceWork magazine, you have unlimited access to previous issues, including May/June 2014. See our help center for the step-by-step process on how to access them.
Barbara Foster is the author of Learn Needle Tatting, Step by Step (Paxton, Illinois: Handy Hands, 1998), the publisher of numerous books of tatting patterns and distributor of virtually every book in every language related to tatting, the creator of "Lizbeth" threads, the finest line of cotton threads for tatting and all related needlework techniques, and the designer and manufacturer of a wide range of tatting needles and tatting accessories to suit any tatter. She is the founder and owner of Handy Hands, Inc., a company that has been servicing the tatting world since 1990. Visit www.hhtatting.com.
Originally published December 4, 2018; updated January 20, 2023.