During the month of January, many of us don our stocking caps to guard us from winter's chill. However, as Chris Laning informs us in her article, "The Well-Dressed Head" featured in the November/December 2014 issue of PieceWork, "A cap on your head was, for centuries, as much a part of getting dressed as stockings on your feet. This was certainly true for most of Western Europe from the earliest Middle Ages through the end of the Renaissance. It continued to be true for many women all the way through the early 1800s, although men began dispensing with caps earlier."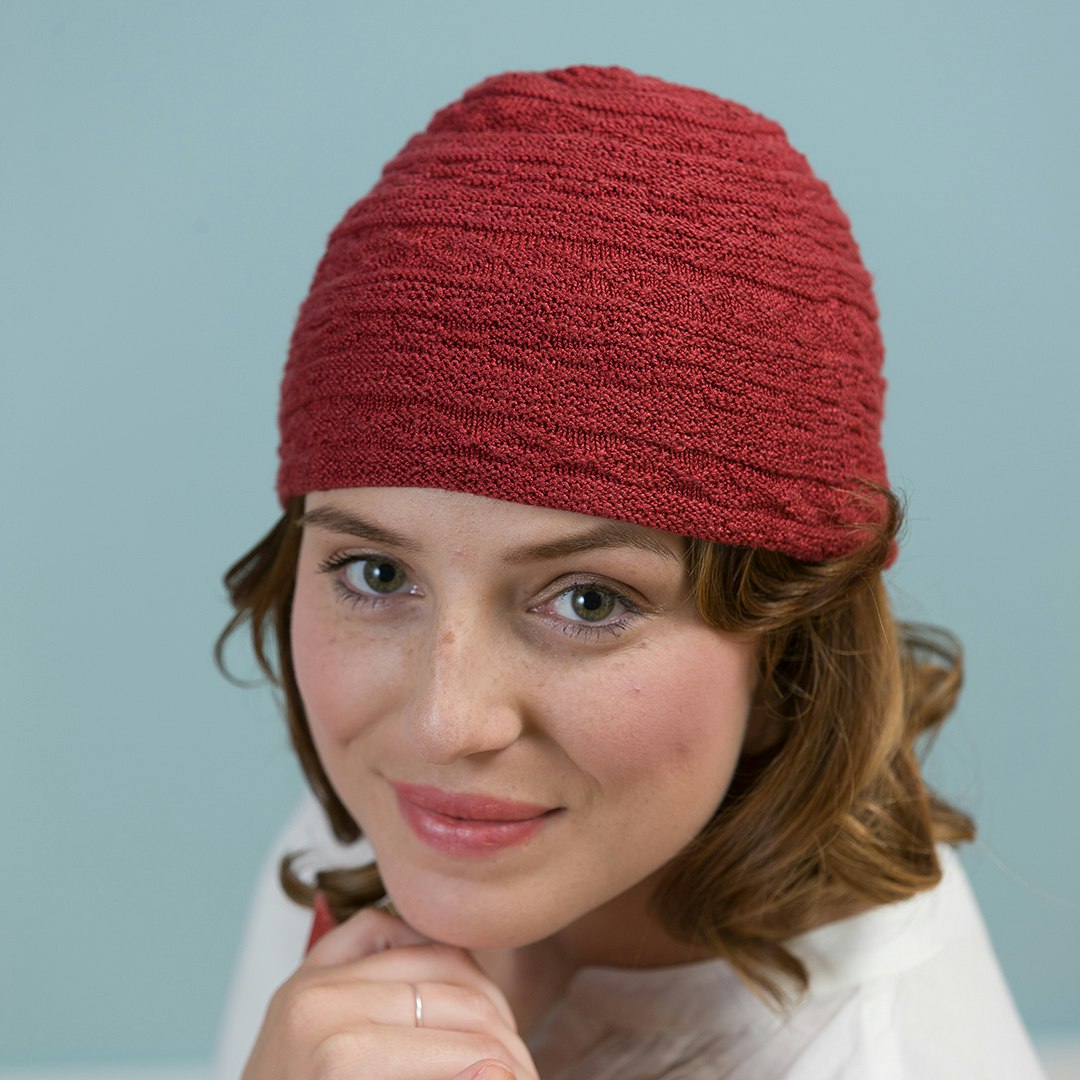 Step out in style with this fabulous beanie-style cap designed by Anne DesMoines.
Laning explains, "Caps were essentially underwear for your head. A layer of plain undyed linen next to the skin was a routine part of clothing, worn to keep body oils and sweat off outer clothing." Furthermore, she says, "Wearing a cap is what everyone did, and few had reason to question it. It even had support from the Bible, especially for women, who were told by Saint Paul to cover their hair. Caps were taken for granted; they were common sense. Beggars wore them, queens wore them, and so did nearly everyone in between."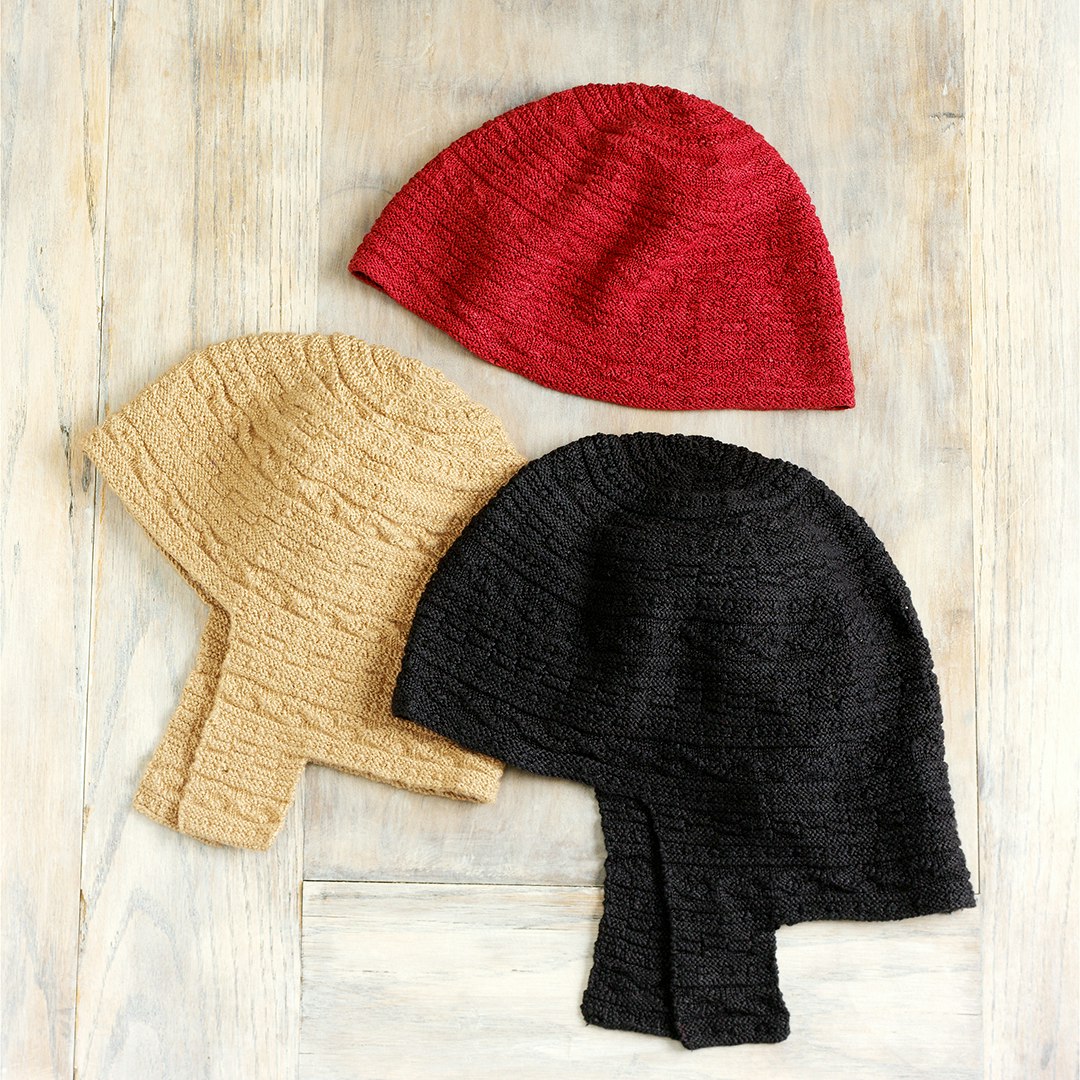 Anne DesMoines's earflap hat in black and camel and the beanie-style cap in red.
Anne DesMoines designed this trio of knitted caps inspired by medieval caps. Next time you put on your cap this winter or knit or crochet one as a gift, remember caps are not just "underwear for your head." In wearing them, you are part of the long history of humans wearing hats. Happy Hat Day!
Would you like to make this hat to celebrate? This pattern and others can be found in the November/December 2014 issue of PieceWork.
Also, remember that if you are an active subscriber to PieceWork magazine, you have unlimited access to previous issues, including November/December 2014. See our help center for the step-by-step process on how to access them.
Elizabeth Prose is a former associate editor of PieceWork magazine.
Originally published October 16, 2017; updated January 13, 2023.