Subscribe to The Long Thread Podcast:

Rangina Hamidi's parents and sisters left Afghanistan whe she was a child in the early 1980s, during the war with the Soviet Union, eventually settling in Virginia. She had recently finished her bachelor's degree in religious studies and women's studies when the attacks of September 11, 2001, suddenly turned the world's attention to the country where she was born. As images of covered Afghan women and calls to liberate the country focused the attention of military and political leaders, Rangina felt the pull to do what the whole world said must be done: help the women of Afghanistan. And so 20 years after her family left the country, she found herself drawn back to the city where she still had relatives, in the middle of another war.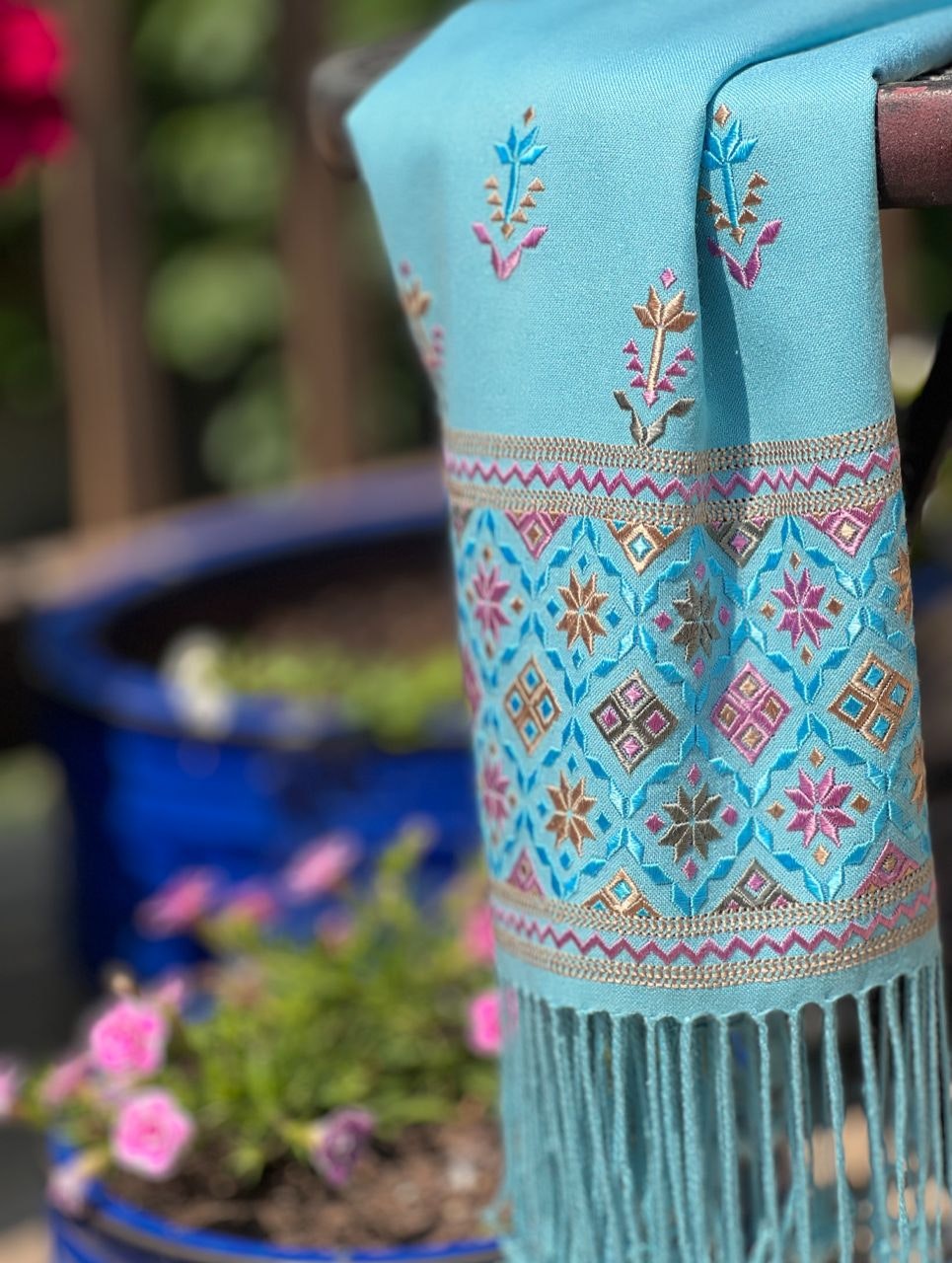 Although she has pursued crafts and fiber arts for pleasure, Rangina mostly knew about khamak embroidery from seeing it embellishing her mother's clothes. Khamak involves tiny satin stitches in intricate geometric designs that echo the tile work of traditional Islamic architecture. It is the traditional art form of women in Kandahar, a counted thread technique worked freehand over fine plain-weave cloth. A set of khamak linens is an absolute requirement for a bridal trousseau and baby garments, and women often embroider wraps and tunics for men in their families, home textiles, and special occasion outfits. Khamak is one of the few ways that women have been able to earn money in this conservative region, whether restricted by laws or cultural norms. So when Rangina was looking for a development opportunity to help the women of Kandahar, khamak was the natural fit.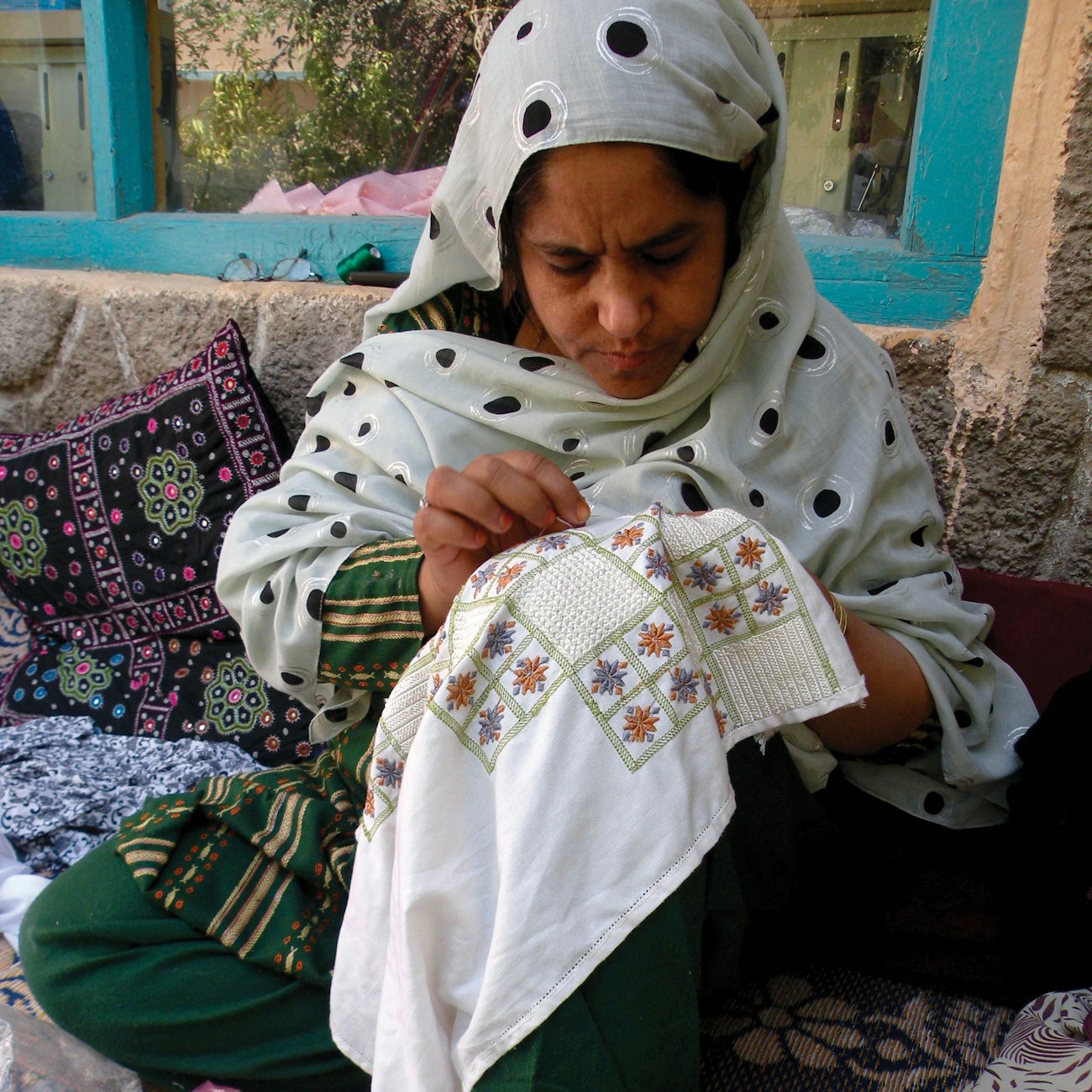 A woman stitches khamak embroidery, an intricate geometric pattern worked freehand on plain-weave cloth. Photo by Mary Littrell from the book Embroidering Within Boundaries by Rangina Hamidi and Mary Littrell, Thrums Books/Schiffer Craft, 2017.
In 2008, Rangina founded Kandahar Treasure, a social enterprise run by and for the benefit of women in the Kandahar region. Kandahar Treasure not only helps women find markets for their work, it also helps raise the quality of the pieces and pays on completion--especially important when transportation and financial structures can be slow.
After founding Kandahar Treasure, and with a young daughter, Rangina was one of the founders of an international school in Kabul. She was serving as the school's principal when President Ashraf Ghani appointed her the country's Minister of Education, a post she held until the fall of the Republic in August 2021.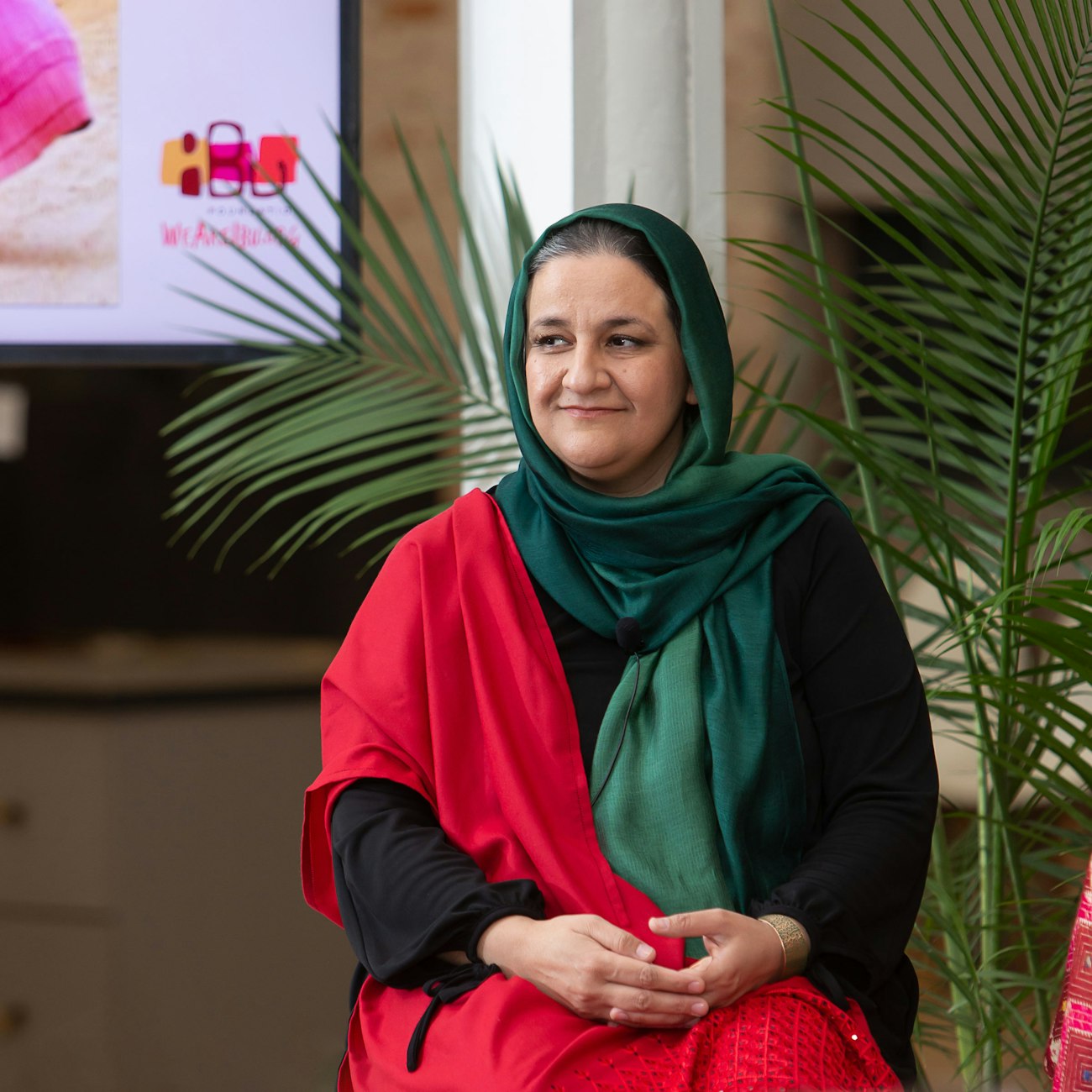 Rangina Hamidi, founder of Kandahar Treasure, first principal of Kabul's first international school, and former Minister of Education, Afghanistan. Photo courtesy of Ibu Movement
When Afghanistan fell to the Taliban in 2021, it seemed that Kandahar Treasure might be one of the casualties. Remarkably, the organization continues to operate, providing work and payment for women artisans. You can purchase their khamak pieces from several web stores and at the 2023 International Folk Art Market.
Rangina currently lives with her family in Arizona, where she teaches at the Thunderbird School of Global Management at Arizona State University.
This episode is brought to you by: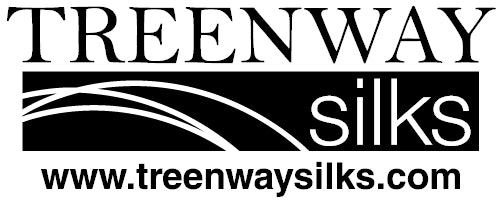 Treenway Silks is where weavers, spinners, knitters and stitchers find the silk they love. Select from the largest variety of silk spinning fibers, silk yarn, and silk threads & ribbons at TreenwaySilks.com. You'll discover a rainbow of colors, thoughtfully hand-dyed in Colorado. Love natural? Treenway's array of wild silks provide choices beyond white.
If you love silk, you'll love Treenway Silks, where superior quality and customer service are guaranteed.
Links