Subscribe to The Long Thread Podcast:

Clara Parkes became many knitters' guiding light and best friend when she launched Knitter's Review in 2000. One of the early standouts in the early online knitting landscape, the site developed a devoted following for its in-depth, objective yarn reviews and lively forums. Several years after the site's inception, she began writing books, starting with The Knitter's Book of Yarn, which was followed by The Knitter's Book of Wool and The Knitter's Book of Socks. As she explored the yarn industry, Clara carefully maintained a journalist's independence, taking readers along with her as she learned how the yarns we love come to be.
After her first three books, which were large-format, full-color, and featured a number of designs, her following works have been memoirs of her literal and metaphorical travels or in-depth narratives reporting about the yarn world. In 2012, she launched the Great White Bale, a combination small-batch yarn experiment and behind-the-scenes tour of the remaining American wool industry, for which she purchased a very special bale of wool and reported on its progress through the process of becoming yarn.
In recent years, she has created several online communities: The Wool Channel, which is devoted to celebrating wool, and The Daily Respite, which offers a moment of wonder and calm each morning. Clara invites knitters and readers to join her in exploring the ways in which wool is a force for good in the world, and how crafters can join in its support.
This episode is brought to you by: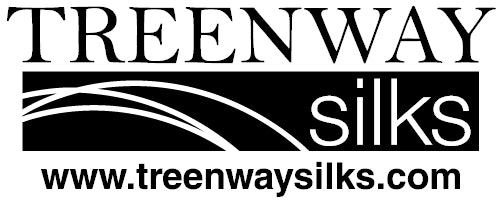 Treenway Silks is where weavers, spinners, knitters and stitchers find the silk they love. Select from the largest variety of silk spinning fibers, silk yarn, and silk threads & ribbons at TreenwaySilks.com. You'll discover a rainbow of colors, thoughtfully hand-dyed in Colorado. Love natural? Treenway's array of wild silks provide choices beyond white.
If you love silk, you'll love Treenway Silks, where superior quality and customer service are guaranteed.

Peters Valley School of Craft enriches lives through the learning, appreciation and practice of fine craft. For more than 50 years, accomplished artists and students have come together in community at our craft school for powerful creativity and joyous life-long learning in the beautiful Delaware Water Gap National Recreation Area.
We are firmly dedicated to inclusion, diversity, equity, and access through all of our programs. We value and welcome the experienced professional artist, the new learner, the collector—and everyone in between who can be touched by the power of craft.
Visit petersvalley.org to start your journey today!
Links