Somehow, all the crocheted items of all the women in my family have ended up with me. I have scores of doilies, furlongs of lace edgings, baby booties, dresser scarves, bodices, beaded reticules. I thought I had seen it all. Then the Amazing Tapestry Crochet Socks turned up. They came to PieceWork via one of our favorite contributors and advisors, Susan Strawn, who received them from a friend, who got them from where? It's a mystery.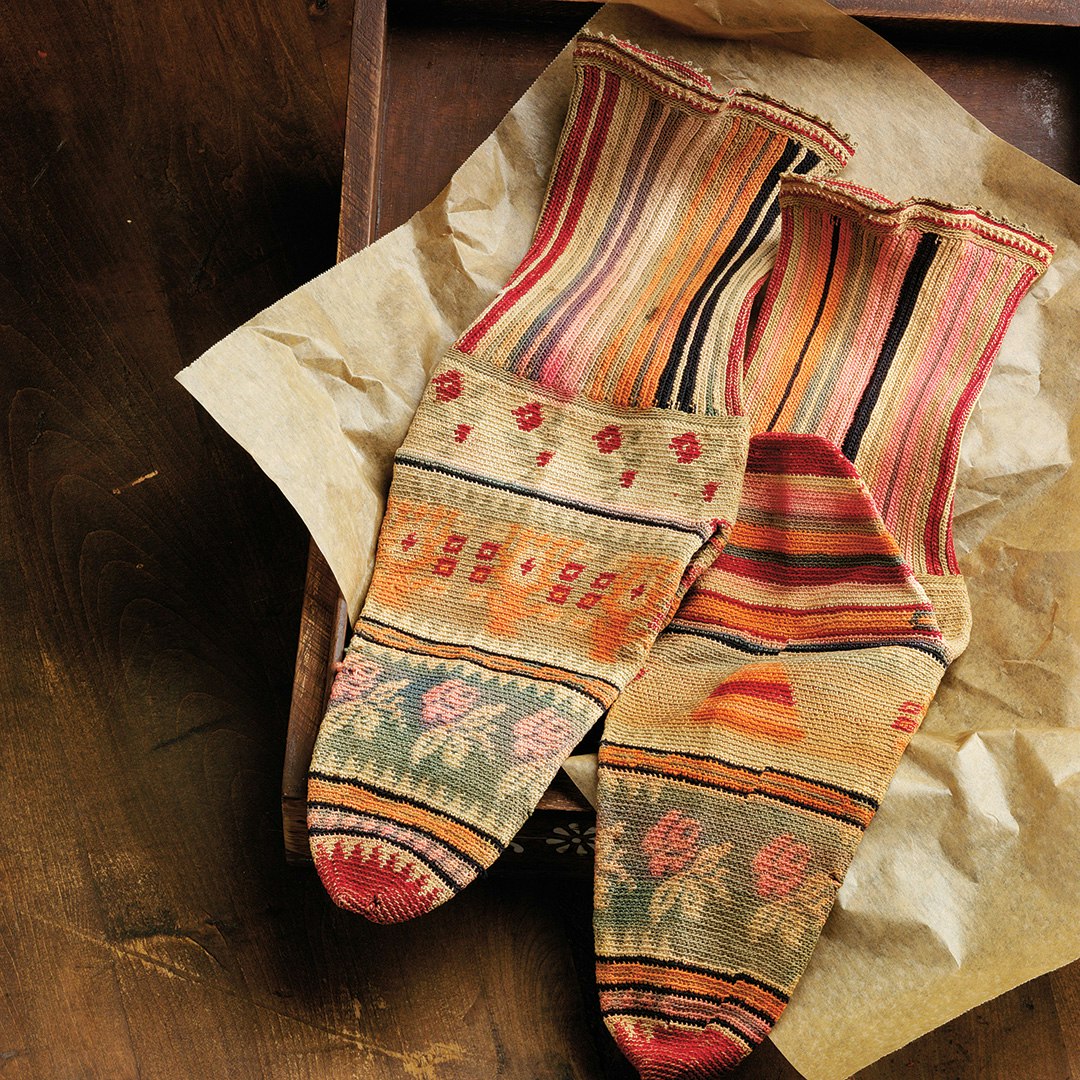 The pair of crocheted socks that Susan Strawn received from a friend who owns an antiques business. The maker, place of origin, and date are unknown.
In fact, this pair of socks is so laden with layers of mystery, it's hard to know where to begin. The gauge? At least 15 stitches to the inch. The tool to accomplish that? Teeny. The yarn? It must be cotton, but the red color on the toes and heels has rubbed off with wear. The yarn didn't take the dye, in other words. The motifs? Roses, diamonds, zigzags, stripes, inscrutable humanoids perhaps female, one lone pyramid. In the middle of the sole. These don't suggest answers, only questions.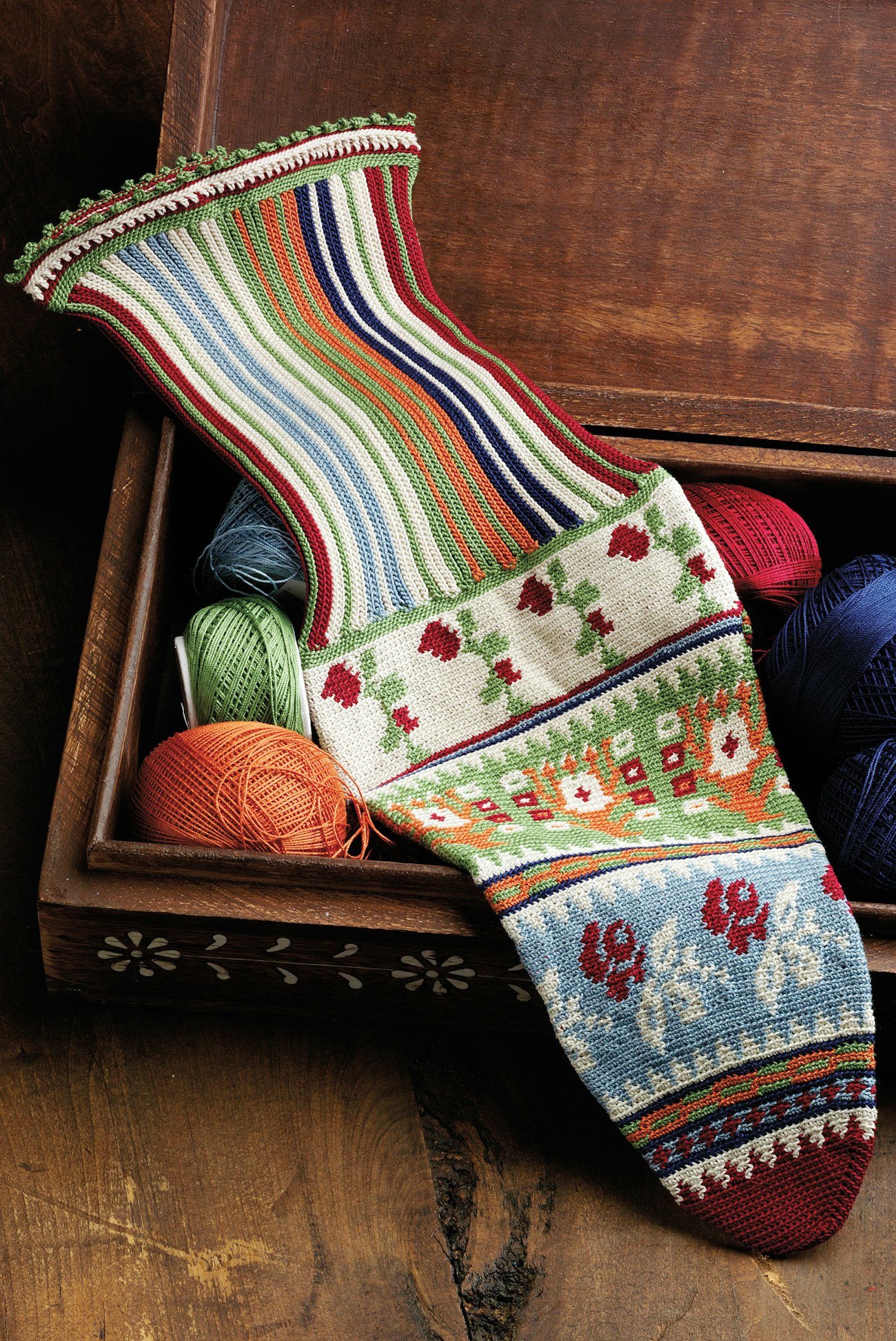 Sarah Read's amazing re-creation of the vintage mystery socks. She used size 20 cotton thread in six colors. The colors used here are approximations; what the original colors would have been.
Their shape looks vaguely Eastern European, but they could be almost anything. The real question is, how did a mortal human create them? How was it possible? We found out by persuading one of the talented young editors, Sarah Read, to try to reproduce them. And she did. Our jaws dropped when Sarah brought in the results of her trials, errors, errors, trials, and late nights with a tiny hook.
(Full disclosure: she only made one.) Sarah tells the story of her Herculean task: what she learned, what she speculated, what simply floored her, in the Fall 2012 issue of Crochet Traditions. It has many, many other stories—poignant, intriguing, surprising, nostalgic, with techniques and projects galore.
Also, remember that if you are an active subscriber to PieceWork magazine, you have unlimited access to previous special issues, including Crochet Traditions Fall 2012. See our help center for the step-by-step process on how to access them.
Originally published January 16, 2015; updated July 21, 2023.