How to Knit Two Socks at Once
Seriously, what could be more practical than this? Practical, yes; easy, maybe not! Book author and PieceWork contributor Jacqueline Fee examined this in the January/February 2009 issue of PieceWork.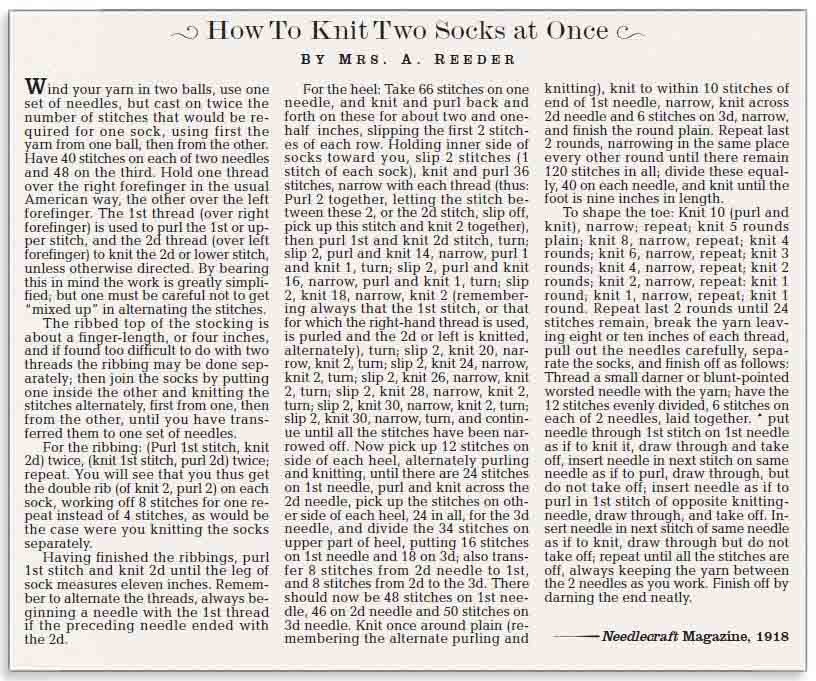 Here are a few tidbits from Jacqueline's article:
A 1918 issue of Needlecraft magazine included Mrs. A. Reeder's instructions for knitting two socks at once. Those instructions are shown here.

Jacqueline offers some much-needed further explanation: "Though Mrs. Reeder does give directions for casting on the stitches for both socks at once on one set of double-pointed needles and working the ribbings together, she also concedes that working them together might be too difficult and suggests working the sock ribbings separately. Working the ribbings separately is not only easier from the get-go, but establishing the separate sock layers makes it easier to feel between them for that errant stitch, or stitches, that would prevent the socks from being separated at the finish—a dreadful circumstance!"

Follow Jacqueline's thorough step-by-step expanded explanation in this issue and actually knit two socks as once. She provides several in-process samples that clearly illustrate just how this works.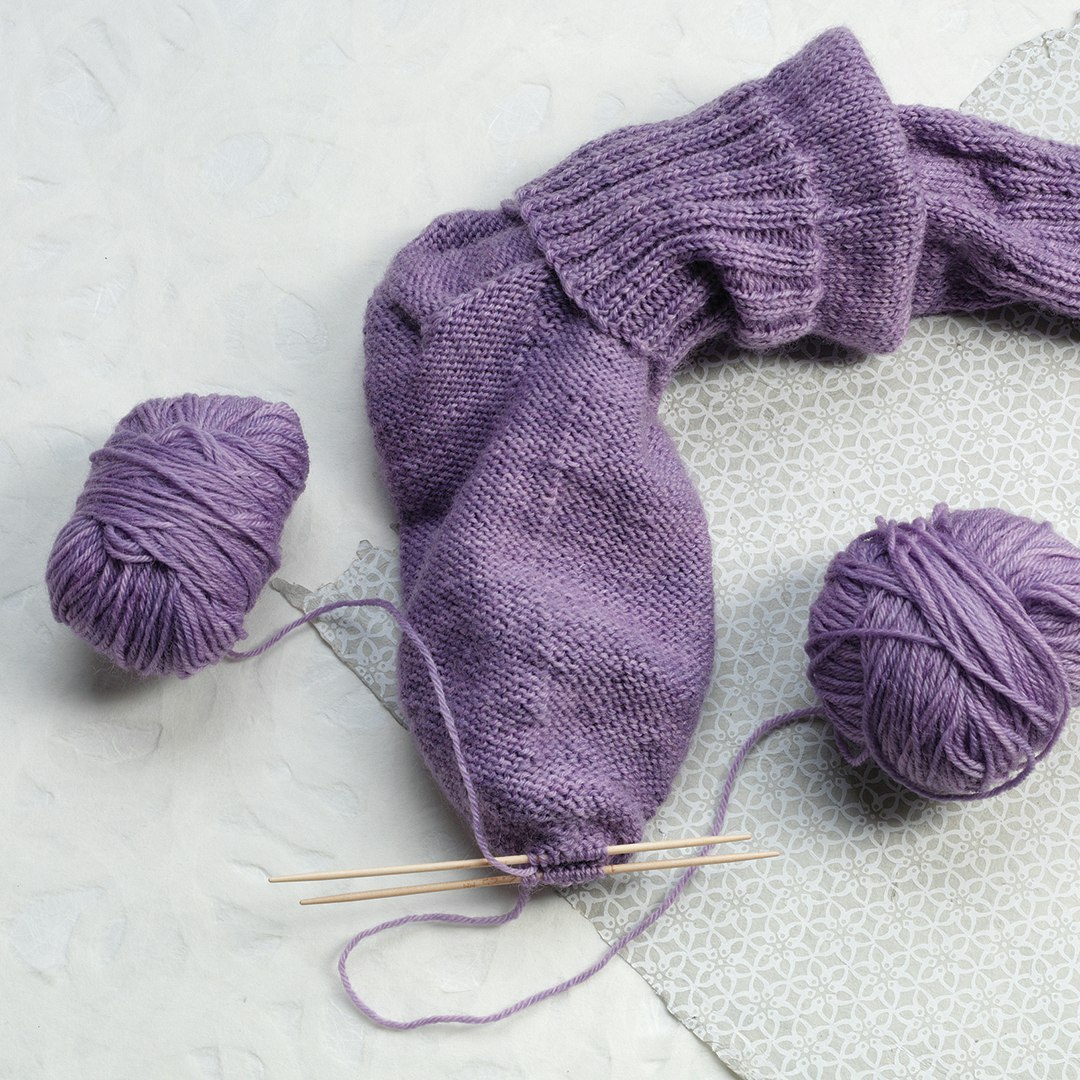 One of Jacqueline Fee's samples with 12 stitches each on two needles, ready to close the toes.
Under the heading of "Who Knew" the Russian author Leo Tolstoy (1828–1910) wrote about knitting two socks at once in his epic novel War and Peace, originally published in Russia in the 1860s:
"Come, Anna Makarovna," Pierre's voice was heard saying, "come here into the middle of the room and at the word of command, 'One, two' and I say 'three'… You stand here, and you in my arms – well now! One, two!..." said Pierre, and a silence followed: "three!" and a rapturously breathless cry of children's voices filled the room. "Two, two!" they shouted.
This meant two stockings, which by a secret process known only to herself Anna Makarovna used to knit at the same time on the same needles, and which, when they were ready, she always triumphantly drew, one out of the other, in the children's presence.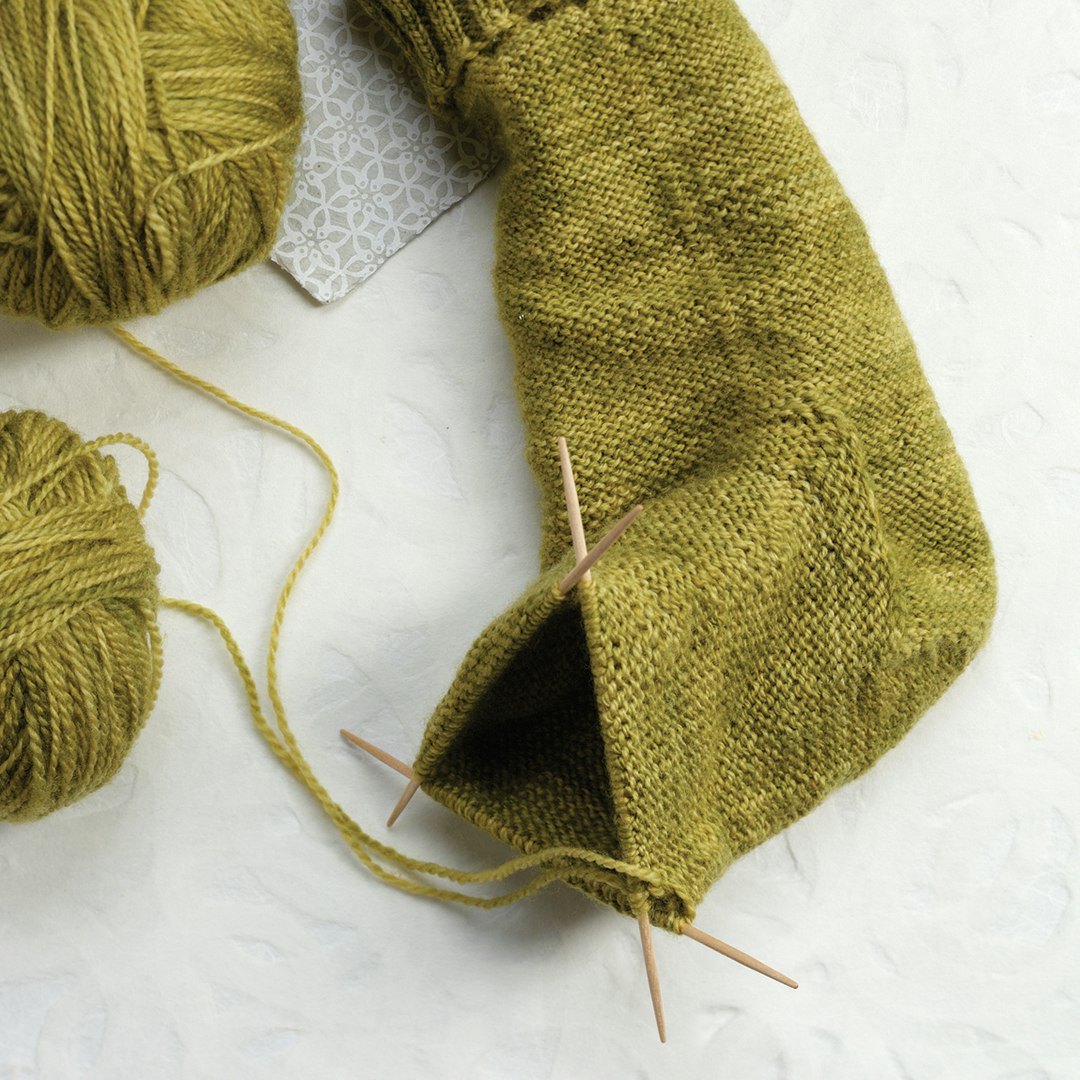 Another of Jacqueline Fee's samples with gusset shaping completed and stitches redistributed for working the foot.
To the enterprising knitter (most likely not Tolstoy) who devised the ingenious technique of knitting two socks at once and to Jacqueline Fee for bringing it to PieceWork, thank you! Download the January/February 2009 issue of PieceWork, get your needles ready, knit two socks at once, accomplish a project in half the time, and wow children! Seriously, what could be better?
Interested in more historical knitting techniques? This article and others can be found in the January/February 2009 issue of PieceWork.
Also, remember that if you are an active subscriber to PieceWork magazine, you have unlimited access to previous issues, including January/February 2009. See our help center for the step-by-step process on how to access them.
Originally published February 23, 2017; updated May 27, 2019; updated September 22, 2023.