The word "hooked" has many different meanings, and for a stitcher it can conjure up a number of fiber techniques. But hooked can also mean inspiring a fascination or devotion, which is a feeling that most stitchers share.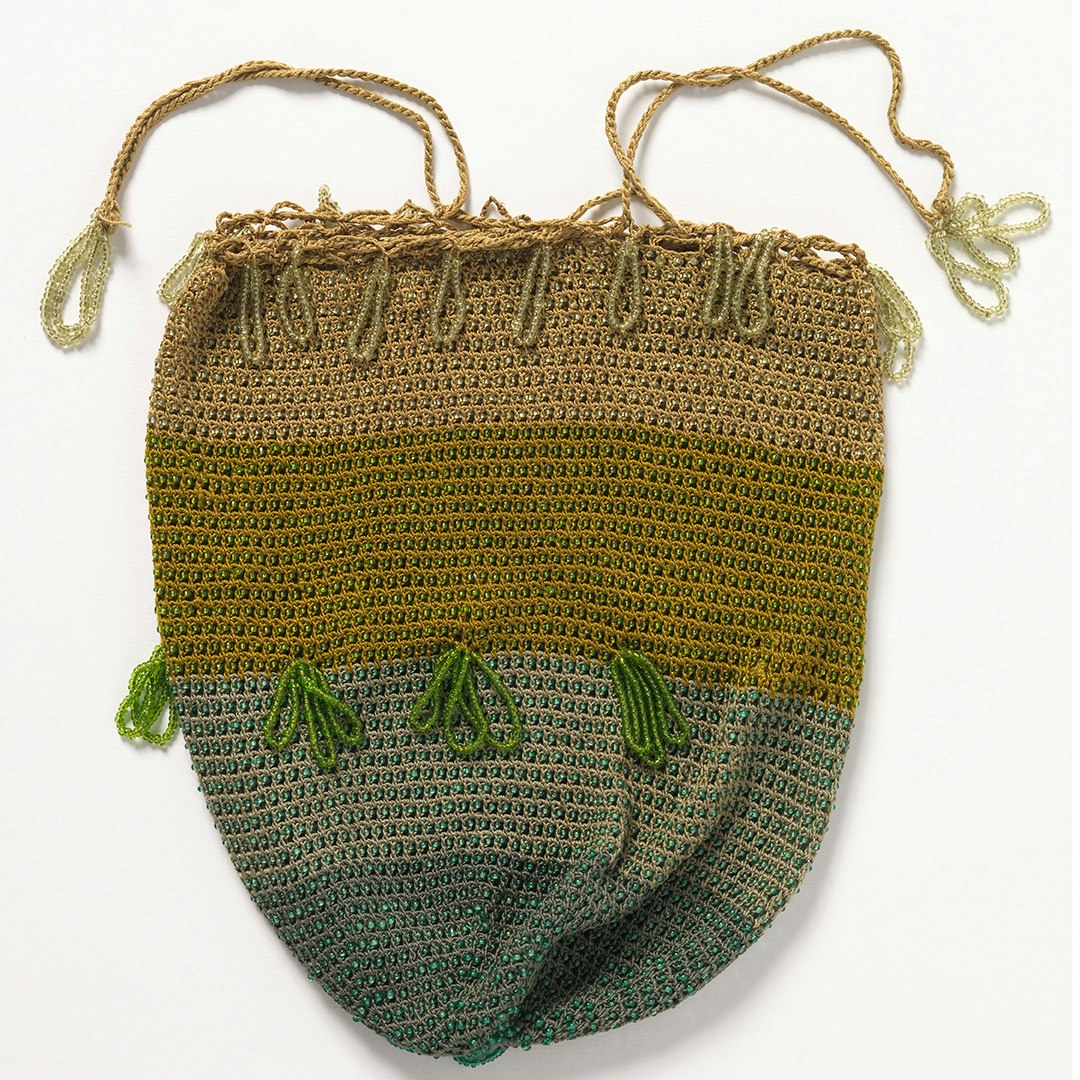 Bag (USA); silk, glass beads; H x W: 17 x 23 cm (6 11/16 x 9 1/16 inches); Gift of Mrs. Harley Lord Stowell; 1944-57-8. Photo courtesy of Smithsonian Design Museum
Hooked knitting, hooked darning machines and darning needles, hooked rugs, and hooked beading, as well as crochet from around the world, Tunisian crochet, button hooks, and antique sewing machine technology that employed hooks—for centuries the hook has been used to create all kinds of textiles, from warm rugs and bed coverings to the most ethereal of laces.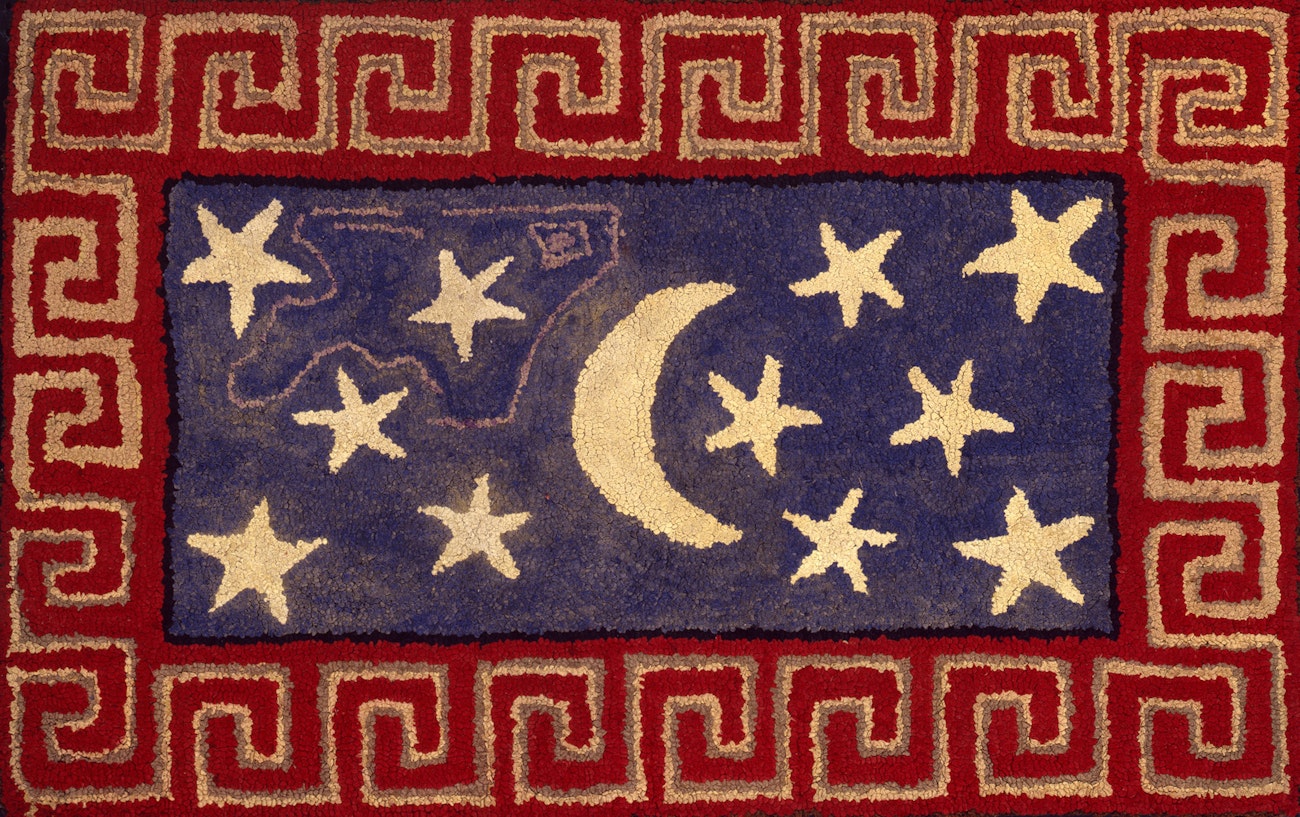 Smithsonian American Art Museum, Gift of Herbert Waide Hemphill, Jr. and museum purchase made possible by Ralph Cross Johnson; wool on burlap; 30 1/2 x 48 1/4 inches (77.5 x 123.2 cm.); saam_1986.65.351. Photo courtesy of the Smithsonian Institute
Excite us with your proposals for articles and projects that embody the word "hooked": anything from an exploration of hooked implements, a particular needlework stitching method, or a craft tradition that captivates you.
Submissions due: January 9, 2023
We are looking for: 
Feature articles—Tell us more about the history of needlework—stories, profiles, and biographies.
Historical and historically inspired projects—instructions using bobbin lace, tatting, embroidery, knitting, crochet, or other needlework techniques, all made by hand. 
How-to articles—tell us how a historical needlework technique is done.
Web content—if you have an idea for a shorter piece, about 300 to 500 words, please submit your proposal to us. 
Have an idea that doesn't fit our theme? Send that to us, too! We may be able to use it in an upcoming issue. 
Forms and information: 
Online Submissions Form PieceWork Winter 2023
PieceWork Contributor's Guidelines
Questions? Contact us at [email protected]. 
Submissions due: January 9, 2023
We will notify you of our decision: February 2023
Articles and projects due: April 24, 2023
Do you want to be added to the PieceWork Call for Submissions email list? Sign up here.