Katrina King's knitted shawl, featured in the September/October 2017 issue of PieceWork, wraps the wearer in regal elegance worthy of an empress. Katrina knitted the shawl with the luxurious Kiku 100% silk, laceweight yarn from Treenway Silks and used a chrysanthemum motif in the design. Here's Katrina to tell us more about her "Golden Flower Shawl to Knit."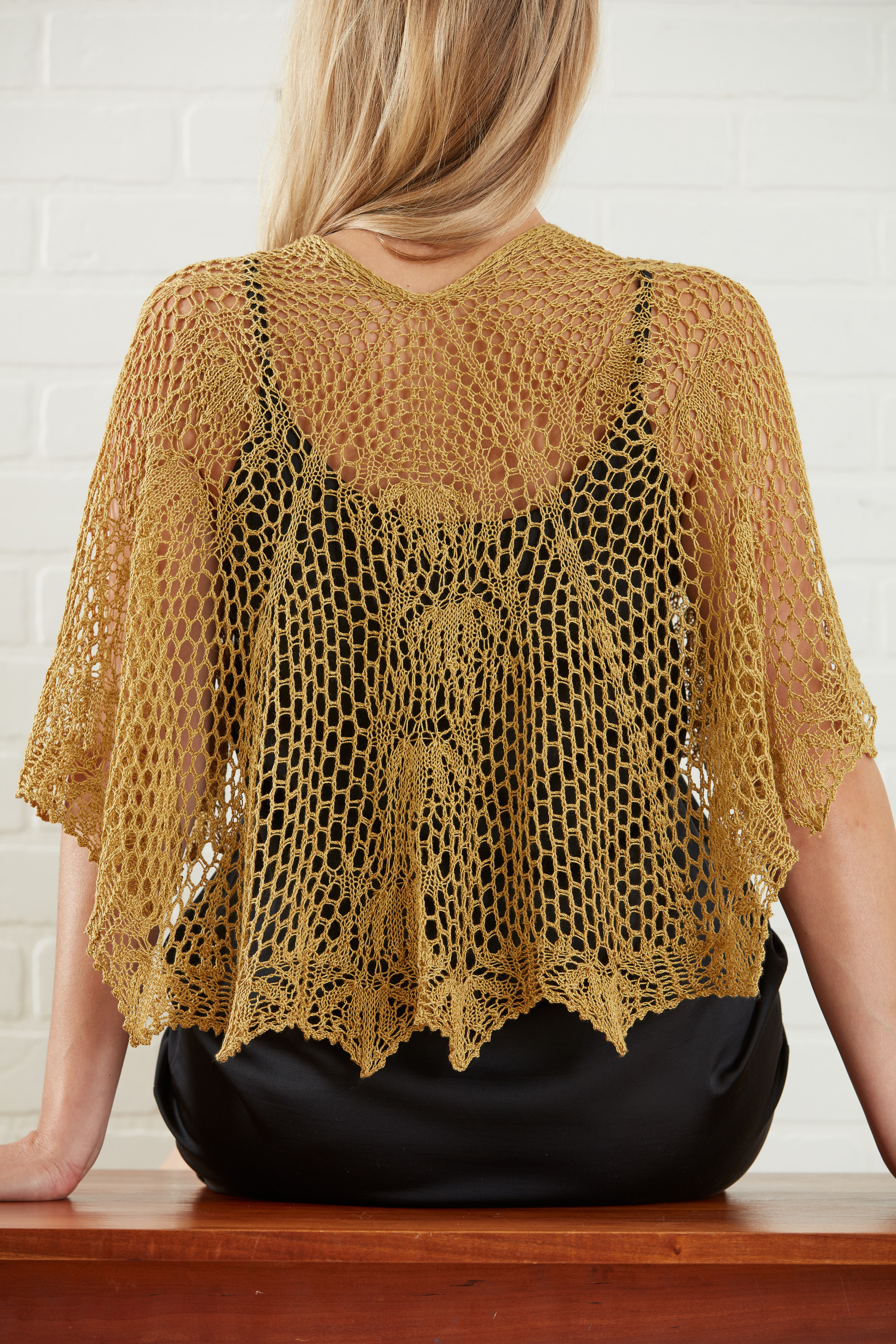 I am a big fan of Chinese film, and Curse of the Golden Flower, written and directed by Zhang Yimou and released in 2006, is a favorite. It's the story of a royal family in turmoil, fighting over the throne. The emperor wishes for his eldest son, the crown prince, from his first marriage to succeed him. The empress wants her eldest, the second son, to inherit the throne.
The empress has been having an affair with the crown prince, which her younger son has knowledge of and hopes to exploit in his own attempt to gain the title. In preparation for an attempt at a military coup by her eldest son during the Chrysanthemum Festival, the Empress sews a chrysanthemum for each of her troops to wear so that they recognize each other. This hybrid circular/wedge shawl with a chrysanthemum as the main motif is my tribute to this brilliant film and to the lovely chrysanthemum.
—Katrina
---
Katrina King just keeps learning in craft and in life. Along with lace knitting, she also has crochet, weaving, spinning laceweight yarn, embroidery, and tatting in her tool bag. You can follow her craft adventures at Threaded Dream Studio. When she's not crafting, she can be found following sports, reading epic fantasy novels, and keeping up with her two daughters.
Download a copy of the September/October 2017 issue of PieceWork and cast on Katrina's knitted shawl, which is fit for royalty. Plus the issue includes five additional projects to embroider, knit, crochet, and felt, such as the stylish Peacock Slippers.