In my ongoing explorations of vintage knitting patterns, I have been investigating how heavier-gauge knitting yarns impact vintage stitch patterns originally shown in very fine, firm yarns. I wanted to try a complicated edging in a heavier, softer yarn to create a dramatic statement.
Knowing that this project would be all about the edging, I needed one that would size up beautifully. When I saw "Knitted Lace, Fluted Design with Eyelets" from the September 1931 issue of Needlecraft Magazine, I knew it would be the perfect candidate for this venture into a DK-weight shawl. This edging is particularly interesting because it incorporates short rows in addition to alternating stockinette and reverse-stockinette sections to produce a more ruffled appearance than the edgings I find in my usual Weldon's Practical Needlework wanderings.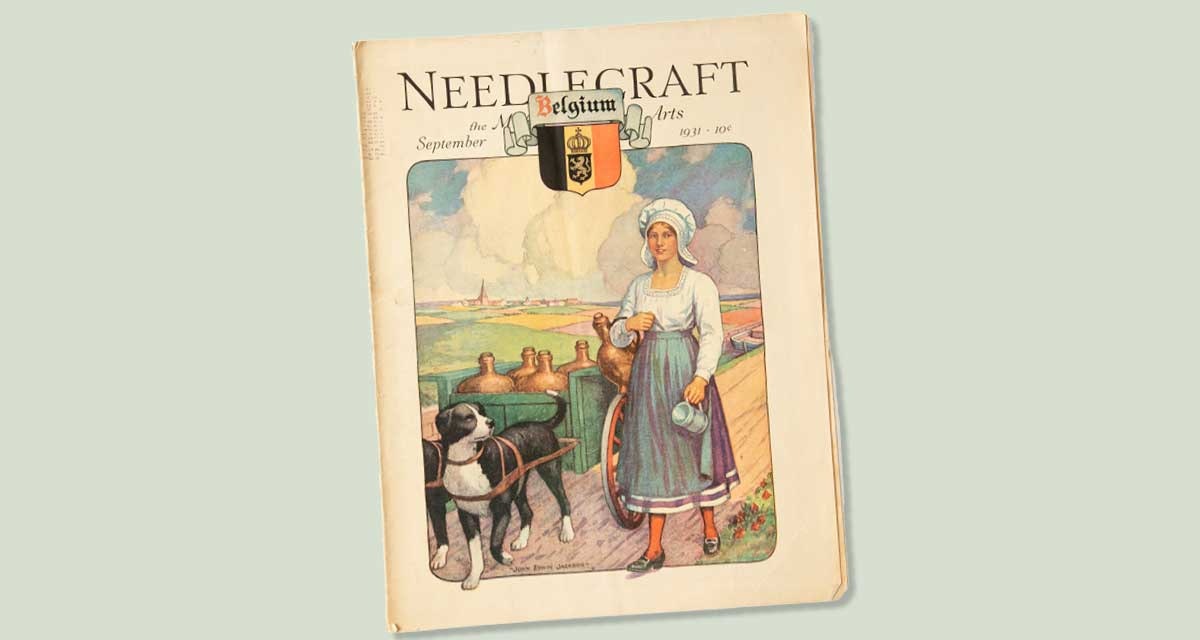 Lace Edgings & Traditional Shawl Styles
A traditional Shetland shawl commonly has three sections: a central section surrounded by a border and framed by an outer edging. However, knitters have long adjusted this traditional recipe to simplify shawls made for daily use or to accommodate a fancy element as I have here. I skipped the border section for this design but still created a very traditional piece with a garter-stitch center and attached lace edge.
In my previous Shetland-style shawls, I felt that the center garter section could be improved by going down one or two needle sizes to make the garter fabric align better with the border or edging, so this shawl uses a smaller needle for the garter section and a larger one for the edging.