I am very pleased to present an exclusive PieceWork eBook collection, Fingerless Mitts for All Seasons.
Fetching and fun to make, fingerless mitts meld the traditional with tech-friendliness in the nicest of ways—you can warm up your hands and wield your mobile phone with ease. They do not require a large amount of yarn and making them is a great way to learn a new technique, or try a new fiber, in a project that is an approachable size.
Ruhnu Mitts to Knit
Designed by Riina Tomberg; pattern by Nancy Bush
A collaboration between Riina Tomberg and Nancy Bush resulted in these magnificent mitts based on 19th and 20th century patterns from the Estonian island of Ruhnu. Traveling stitches framed by eyelet ladders enhance the hands, while a decorative cast-on and stranded colorwork cuffs add warmth to the wrists and pulse points for these winter-ready woolens.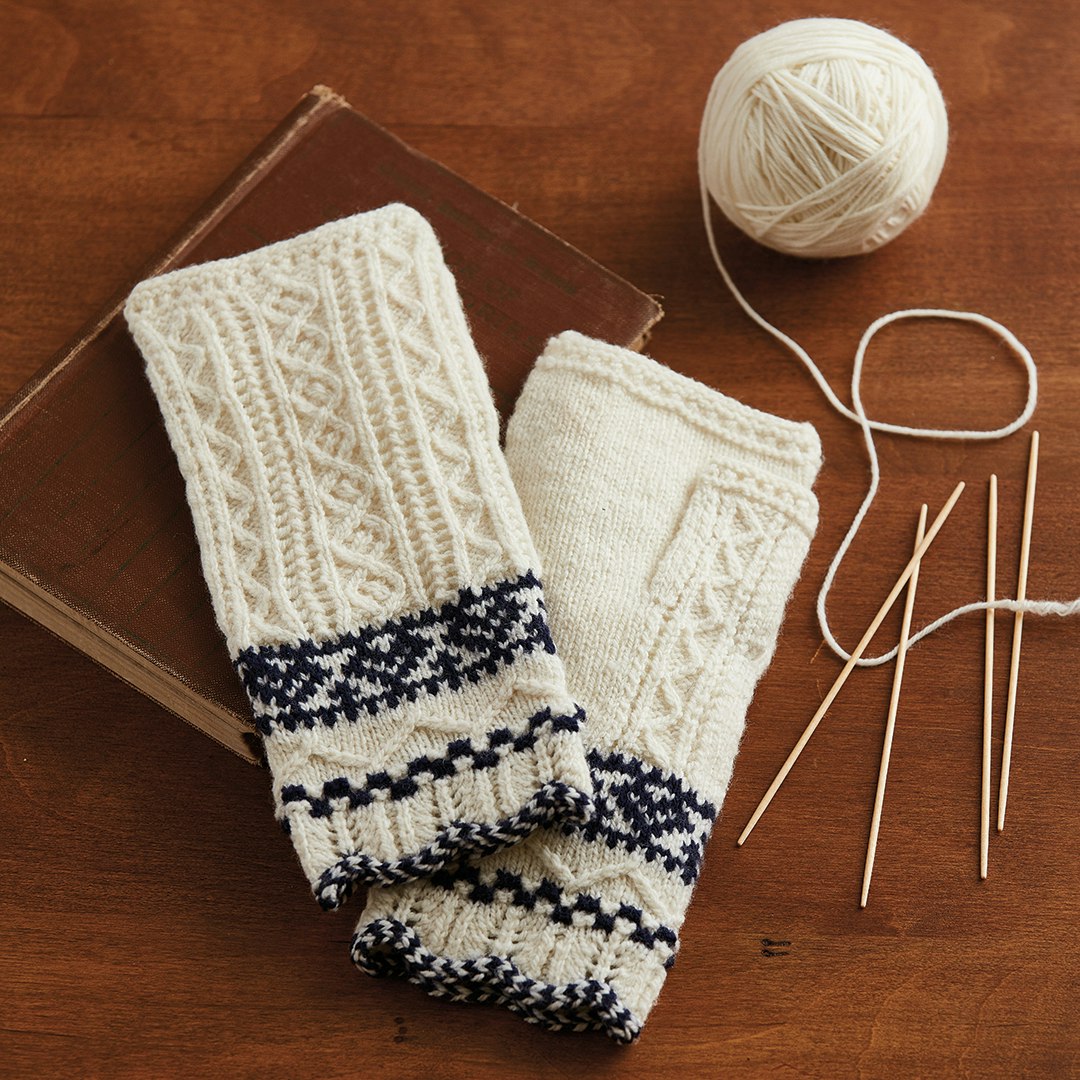 Learn a new cast-on with this selection from Riina Tomberg and Nancy Bush. Photo by George Boe
Festival Lace Mitts to Knit
by Inna Voltchkova
These beautiful lace mitts designed by Inna Voltchkova display a veritable sampler of pretty eyelet knitting patterns, which will add a delicate touch to any ensemble and chase away the chill of early spring days.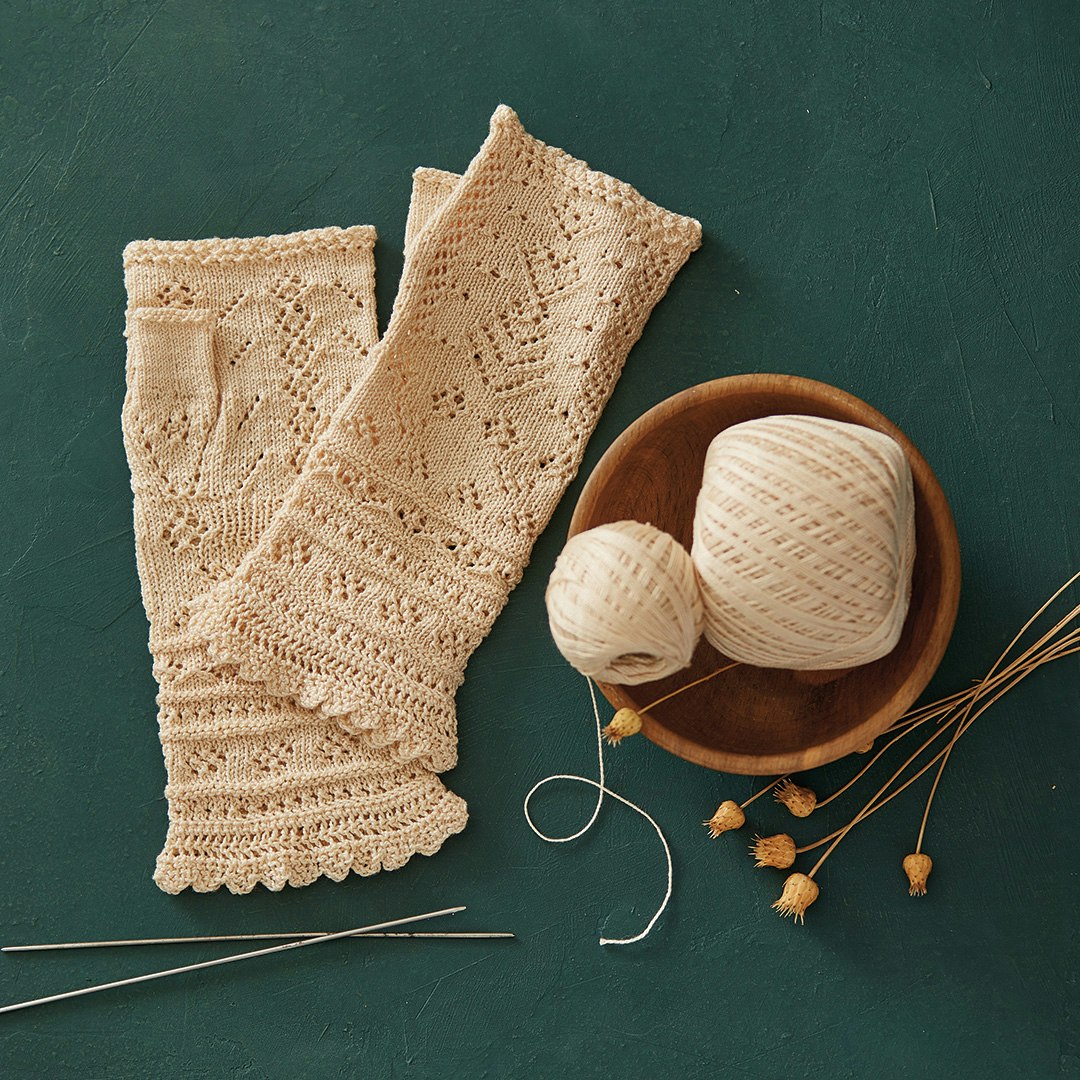 Smaller needles and soft laceweight will keep that spring chill away. Photo by George Boe
Mehndi-Inspired Wedding Mitts to Knit
by Katrina King
In times past, hand coverings served the vital purpose of shielding one's hands from the sun. For the summer, Katrina King's "Mehndi Inspired Wedding Mitts" are a showstopping accent for a bride or even a best-dressed guest, and a lightweight sun screen for all.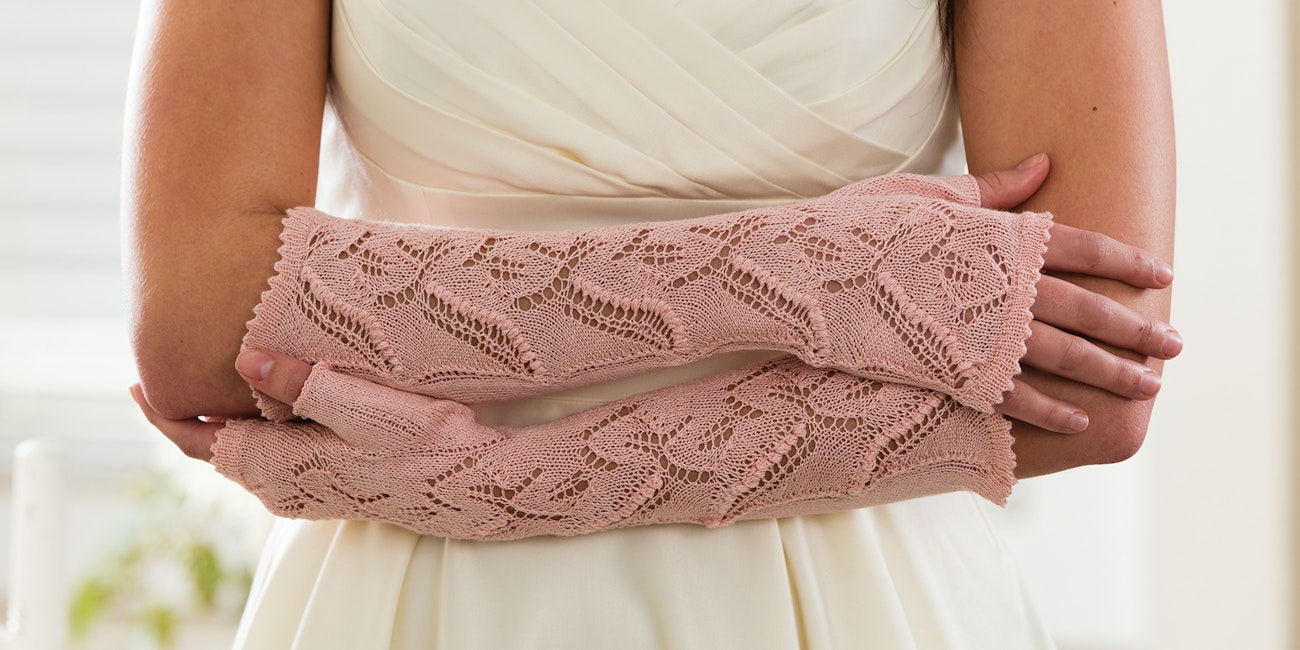 Texture has been added in the form of nupps to this delicate knit. Photo by George Boe
Fingerless Rovaniemi Mittens to Knit
by Leena Kariniemi-Alve
For fall, try out the unusual and clever colorwork technique that defines Leena Kariniemi-Alve's "Rovaniemi Mittens." Not intarsia or stranded work per se, in this traditional Scandinavian method the pattern colors follow their own path upward, but only the main color completes the rounds. Make a pair for yourself, or for the men in your life—the striking geometric embellishment fronts a practical mitt that is ideal for driving, cycling, or walking the dog.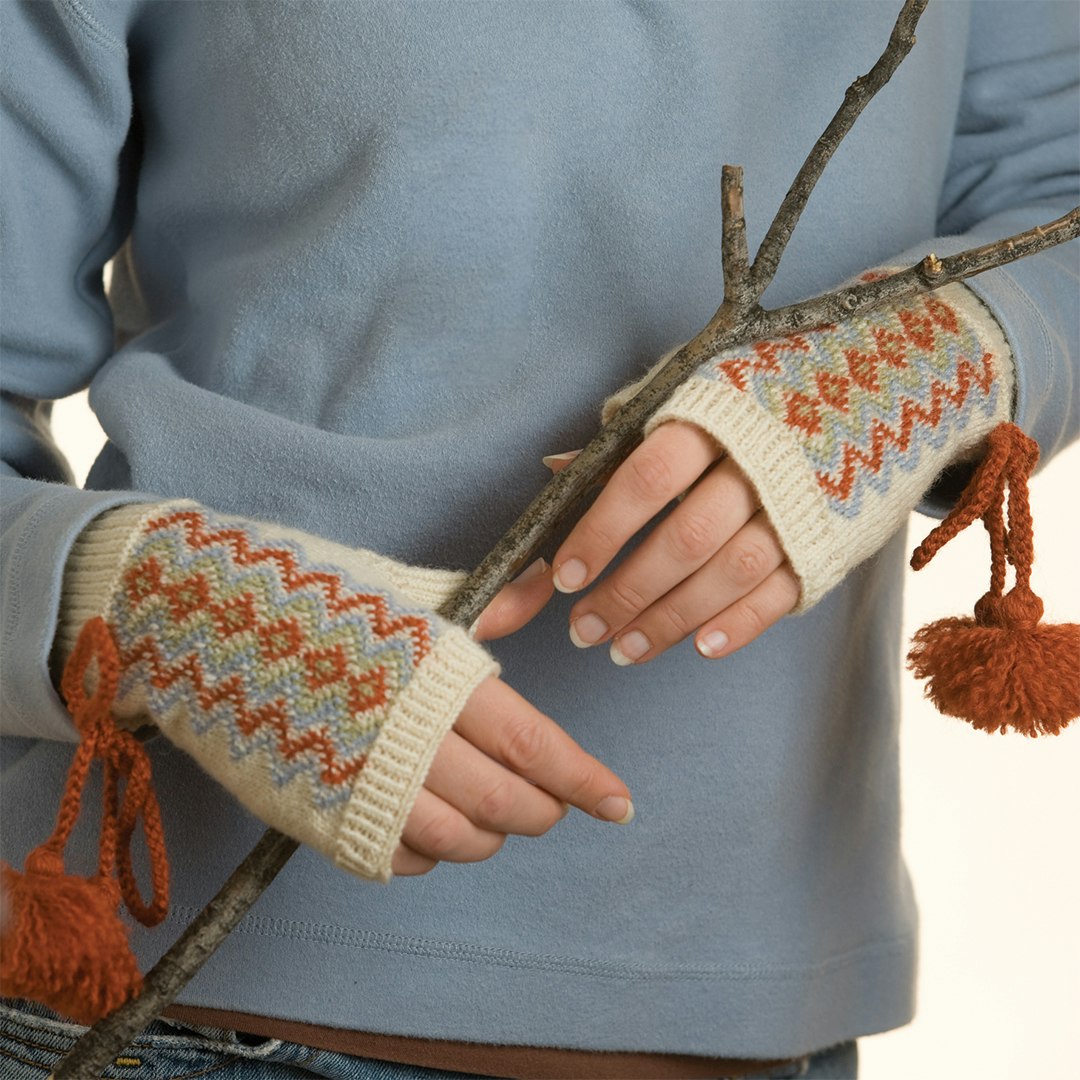 A different style of colorwork graces the Rovaniemi Mittens. Photo by Joe Coca
Keep Them Warm Wristlets to Knit
by Susan Strawn
As a bonus, we have included a simple and customizable choice, Susan Strawn's versatile wristlets can be made shorter or longer, in a variety of fibers and colors, for a beginner-friendly fingerless glove that is sure to please anyone on your gift list.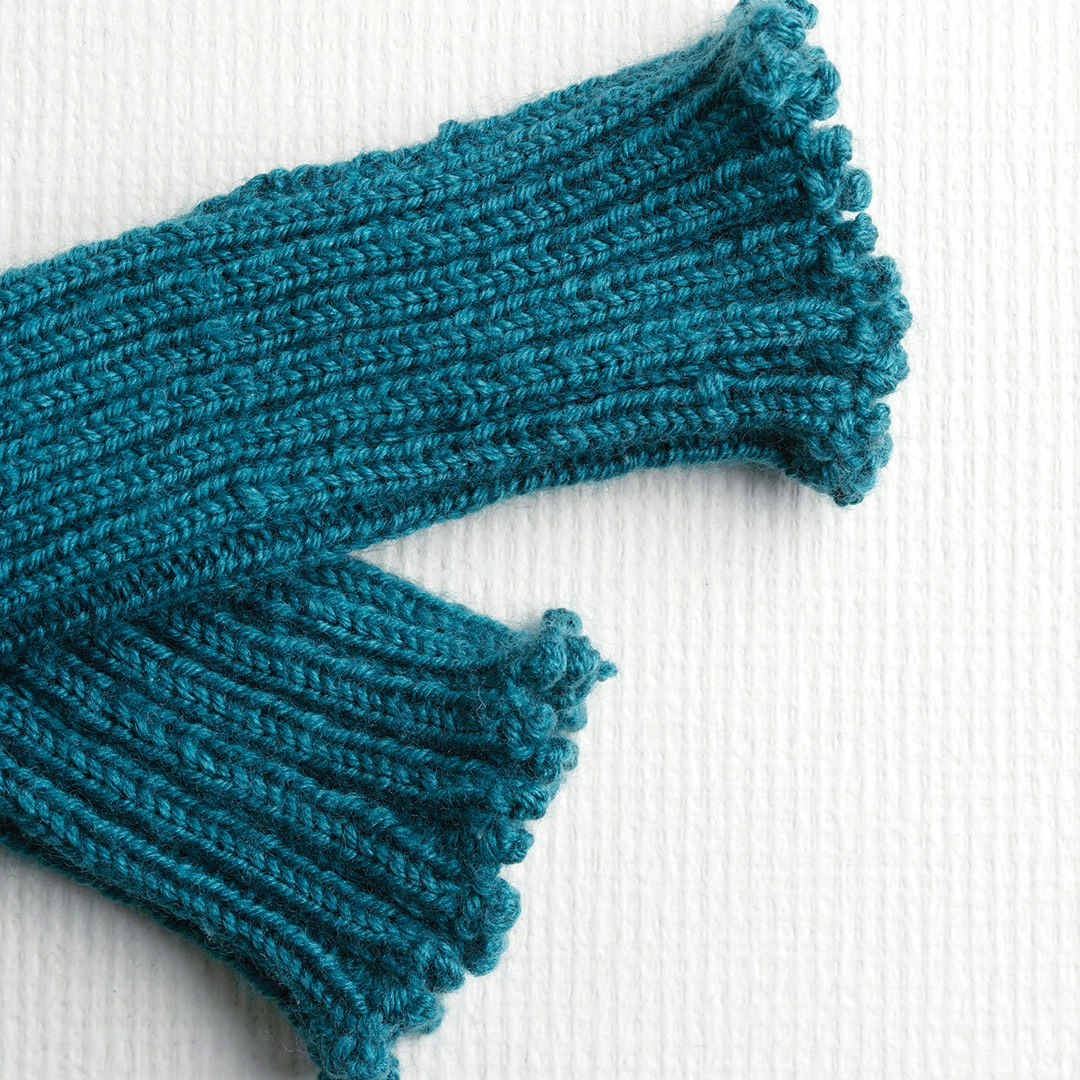 Looking for something in sock weight? These wristlets from Susan Strawn fit the bill. Photo by Joe Coca
Weekend-workable projects are the best kind, and we think this carefully curated collection will keep you covered all year long!
All Access subscribers can log in below to download this covetable new collection of Fingerless Mitts for All Seasons.
Knit away!
Pat
Download this exclusive eBook collection and start knitting today!