The Winter 2018 issue of PieceWork dives into the rich history of needlework and includes projects inspired by literature, vintage craft magazines, and more. Here are three exquisite knitting patterns featured in this issue, which are sure to inspire you to cast on.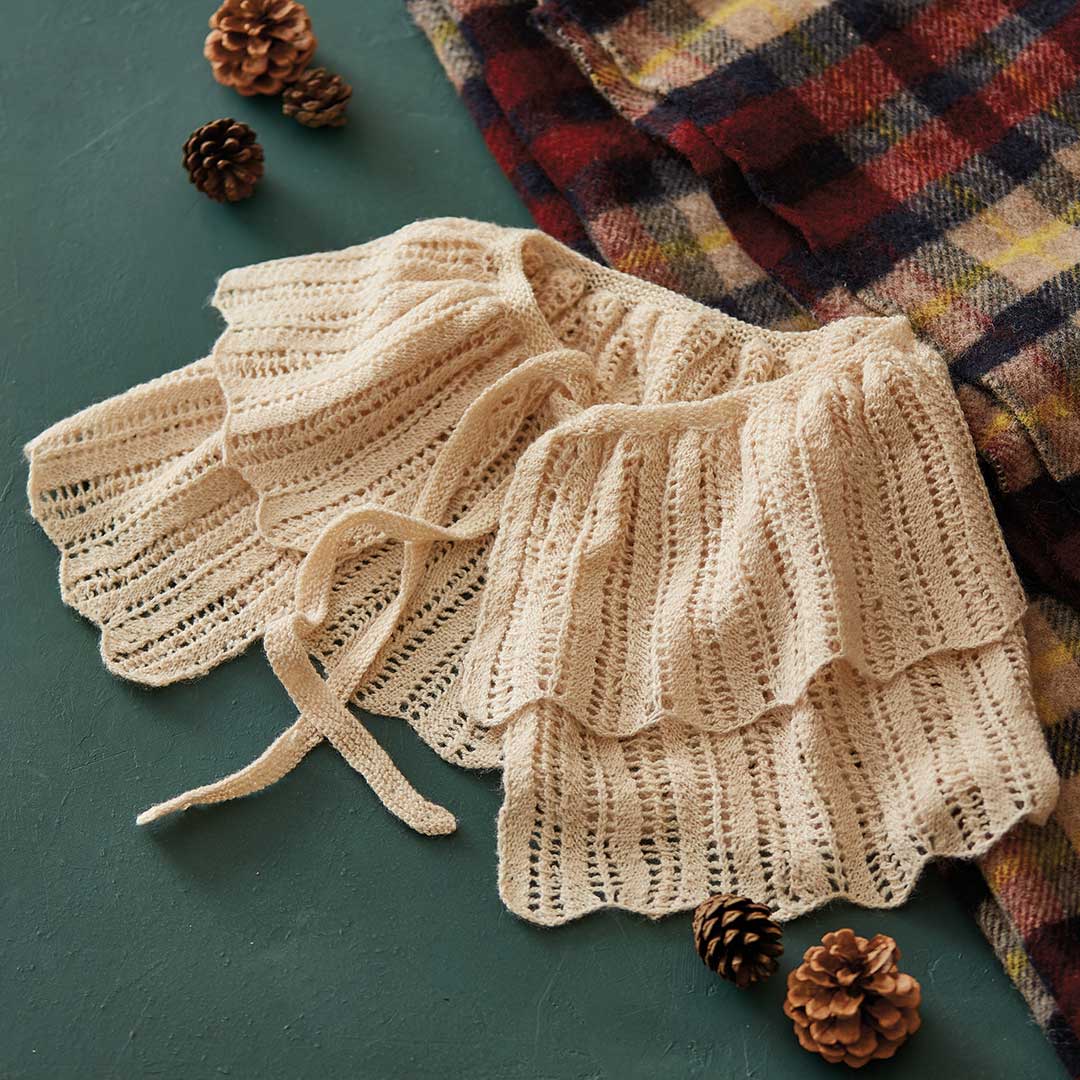 A Lace Fichu
Knit your own lace fichu designed by Eileen Lee, which was inspired by those worn by the characters in Louisa May Alcott's Little Women. It's the perfect accessory to keep the chilly weather at bay. The fichu is worked in two separate sections, with one longer than the other. Then it's knitted together across the top and tied with a charming bow.
Festival Lace Mitts
Inna Voltchkova's beautiful Festival Lace Mitts will add an elegant touch to any celebratory occasion. The mitts are knitted at a fine gauge on size 00 (1.75 mm) double-pointed needles with cotton thread. The mitts were inspired by a photograph of young women in festive dresses from Arkhangelsk Province, Village Red Hill, Russia.
Tea Rose Scarf
Wrap yourself in Katrina King's Tea Rose Scarf. She drew inspiration from her pattern Gerard's Seaman's Scarf, which was featured in the PieceWork special issue Knitting Traditions Spring 2015. Traditional seaman's scarves are constructed with ribbing at the neck. Katrina used this feature to break up the lace pattern and preserve the directional flow of the leaves.
Which project from PieceWork's Winter 2018 issue will you knit?
—Elizabeth Prose
Featured Image: Detail of Inna Voltchkova's lace mitts shown on and with handmade wooden gloveboards (made by a friend's father).