What an honor it was to share a piece my heritage in the Fall 2022 issue of PieceWork ("Rooted in Tradition: The Tree of Life in Slavic Needlework"), exploring the tradition of rushnyky (roosh-nick-kee) and the cherished motifs that are embroidered into these sacred cloths. As I mention in the author's note of the article, in January of 2022 when I finished writing the article for the submission deadline, I could not have predicted the importance of honoring and celebrating Ukrainian culture within just the month ahead. As the Russian aggression in Ukraine became a full-scale invasion, and continues, advancing in urgency and severity to this day, I would like to share a few more resources for learning about Ukrainian culture, in the hope that you will revel in the beauty of these artifacts, but even more so in the beauty in the hearts of the people.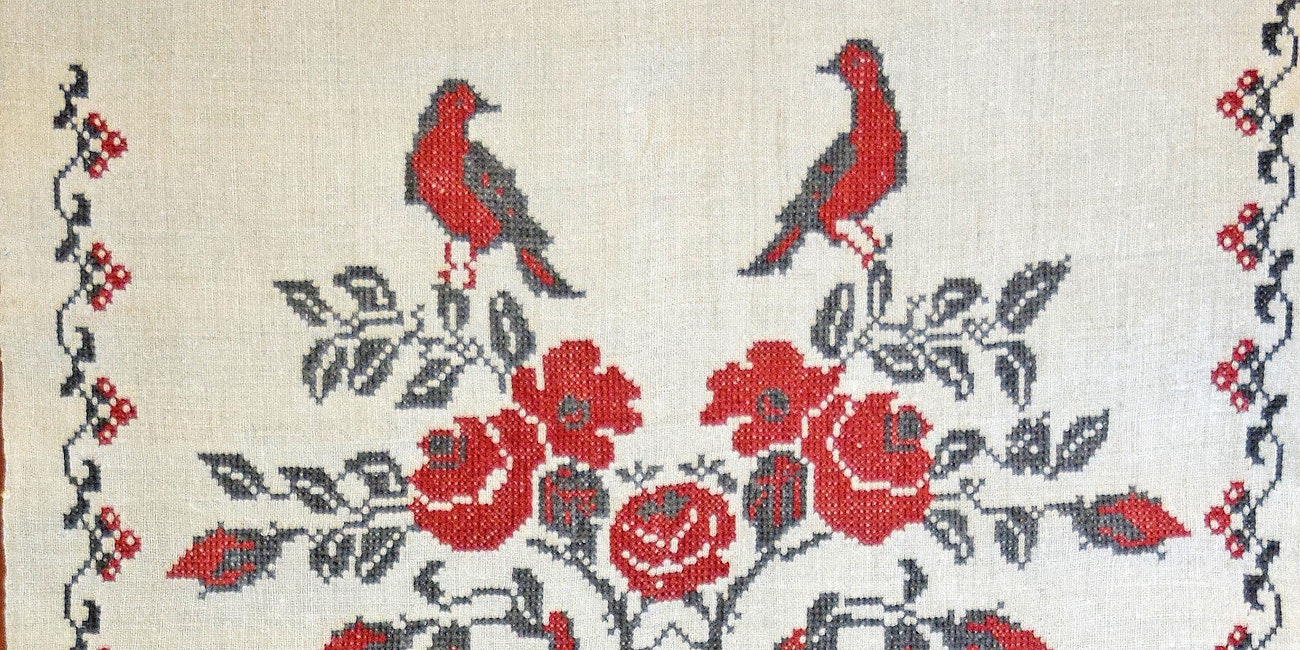 In a wedding rushnyk, pairs of birds represent good wishes for a prosperous marriage.
The first resource I'd like to share is the efforts of Natalie Kononenko, a professor at the University of Alberta who is working to present the folklore and ethnography of Ukraine. I am a so grateful that Professor Kononenko was able to provide such lovely examples of rushnyky from her collection to print within the article, and the Folklore Ukraine website she hosts offers so much more that's worth exploring. I'm particularly impressed with the glossary of symbols and abundance of images. This site is truly a treasure.
Another resource that I am very fond of is the Ivan Honchar Museum in Kyiv, which has been doing excellent work in protecting and cultivating traditional folk culture in Ukraine. In February, it was reported that as air-raid sirens went off, some of the staff left shelter to spend time backing up digital copies and securing cultural artifacts. As I write this, the website is being updated, likely to reinforce security of their data and collections; however, the old version of the site is still available with an amazing array of regional rushnyky, among other fine examples of outstanding folk art.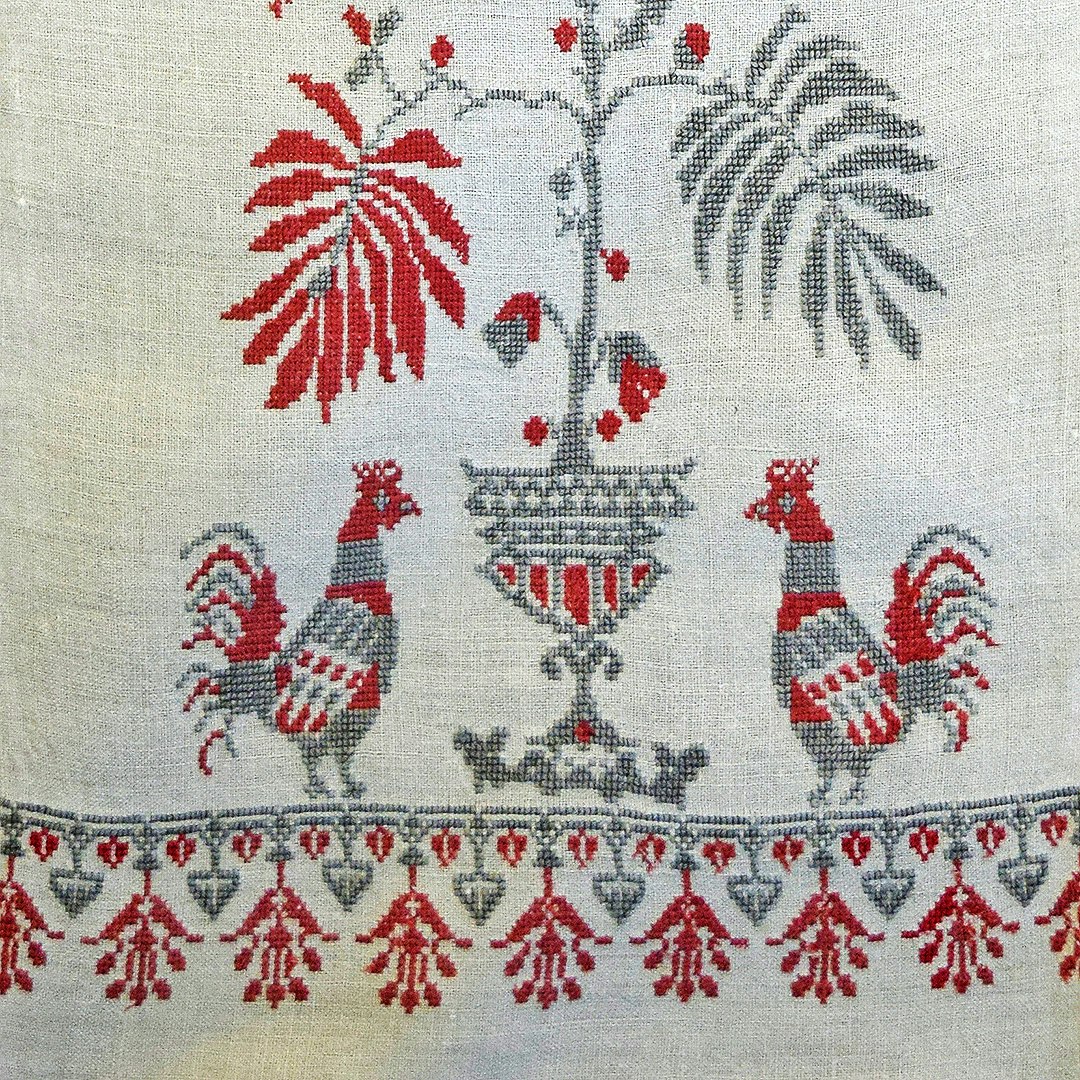 Certainly, there are many other great resources—but my goal here is not to provide you with a thorough list, but rather to spark curiosity that will lead you to seek out more, connect more, and support more. May these artifacts continue to inspire us as a symbol of everlasting community and resilience.
To read Amber's article about the tree of life motif in traditional Slavic needlepoint, get a print or digital copy of PieceWork Fall 2022 here.
Amber Rose Ostaszewski is an artist, educator, and author who has been fascinated with textiles since childhood. She draws on her heritage to inspire her creative practice and is passionate about regenerative natural materials, including processing and spinning fiber, natural dyes, and the creation of mindful, intentional textile work. She is a member of the Weavers Guild of Greater Cincinnati and the Rust Belt Fibershed.