The Twelve Months of Ornaments, created by our own PieceWork team members, is our way of saying thank you to our All Access subscribers for being such valued members of our community. Each monthly seasonal ornament pattern will let you enjoy needle-crafting with us all year. Relax, try a new craft, or savor a familiar craft in quick-to-accomplish projects that are a pleasure to make. It has been so much fun for us at Long Thread Media to work together on these ornaments, and we hope you'll share your finished pieces using #pieceworkmagazine. We can't wait to see them!
You'll find many unique crochet patterns in the 1916 booklet Crocheted Gift Novelties (Book No. 6) by Adeline Cordet. As I flipped through the pages, one design caught my eye, the Violet Shower Necktie. Although not the traditional necktie that comes to mind, I imagine it worn as detachable neckwear, perhaps fastened in place with a lovely broach.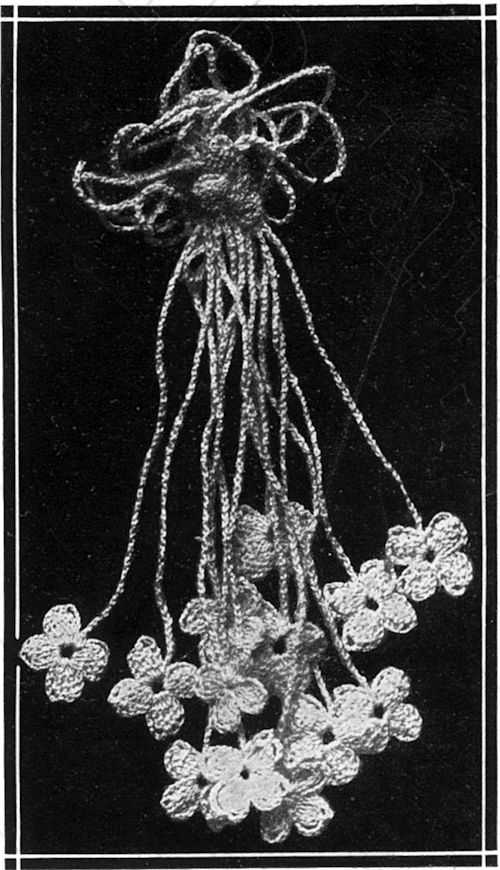 Even if it was originally published with another purpose, I realized that this simple little design was the perfect inspiration for our August ornament. Inspired by the violets my mother-in-law grows, I adapted the original pattern to a more realistic violet design. Along with crocheting the Hanging Garden of Violets ornament, you could crochet a single flower and attach it to a pin or small clip for an easy accessory.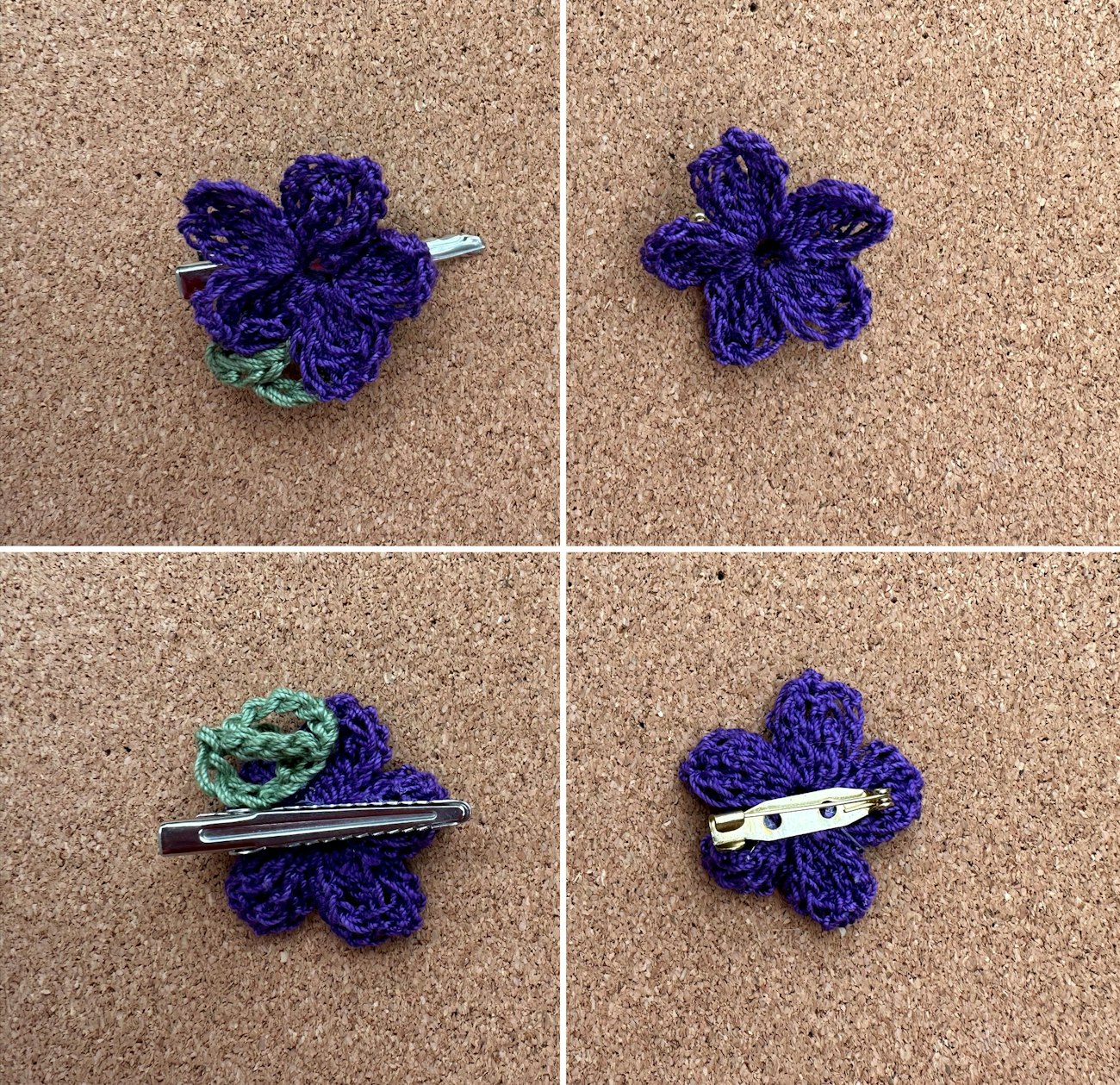 The pattern is easy to memorize, too! After making one or two of the flowers, you will find that they are quick to make. You can use any size of crochet thread from your stash, but I opted for size 10 crochet thread and a US size 6 (1.6 mm) steel crochet hook.
All Access subscribers can log in to get the adapted and original pattern instructions below. Not an All Access subscriber? Learn more about all the perks.
Enjoy taking a journey back to 1916 with this darling crochet ornament project.
Hanging Garden of Violets Ornament
Tiffany adapted this ornament from the Violet Shower Necktie pattern from Crocheted Gift Novelties (Book No. 6) by Adeline Cordet.
Notes and Tips
Although the original pattern included four petals, I wanted to make my violets more realistic and crocheted each flower with five petals.
I opted to use a violet-purple thread for the flowers and soft green for the stems, but you could make these in any color from your stash (or multiple colors for a colorful bouquet).