With all the various crafts that I have dabbled in, there has been one constant: lace. Knitted, crocheted, woven, tatted, or crafted with a needle, the fascination of creating patterns out of air thrills me. In researching the dates that various crafts are recognized, I discovered that lace has almost as many dates dedicated to it as there are types of lace!
One website states that lace was the creation of a Milanese family in 1943 and that a Flemish claim goes back to 1485. It lists National Lace Day as February 2nd. A welcoming group of bobbin lace makers that gathers on Facebook plans to break out their pillows to celebrate on June 26th. They also love seeing needle lace and tatters join in. Another calendar lists International Lace Day as the last Saturday in September which, for 2022, would be the 24th. This site says the origins of lace were in the early sixteenth century.
For me, every day is for lace large and small. Here are some of my favorites!
Knitting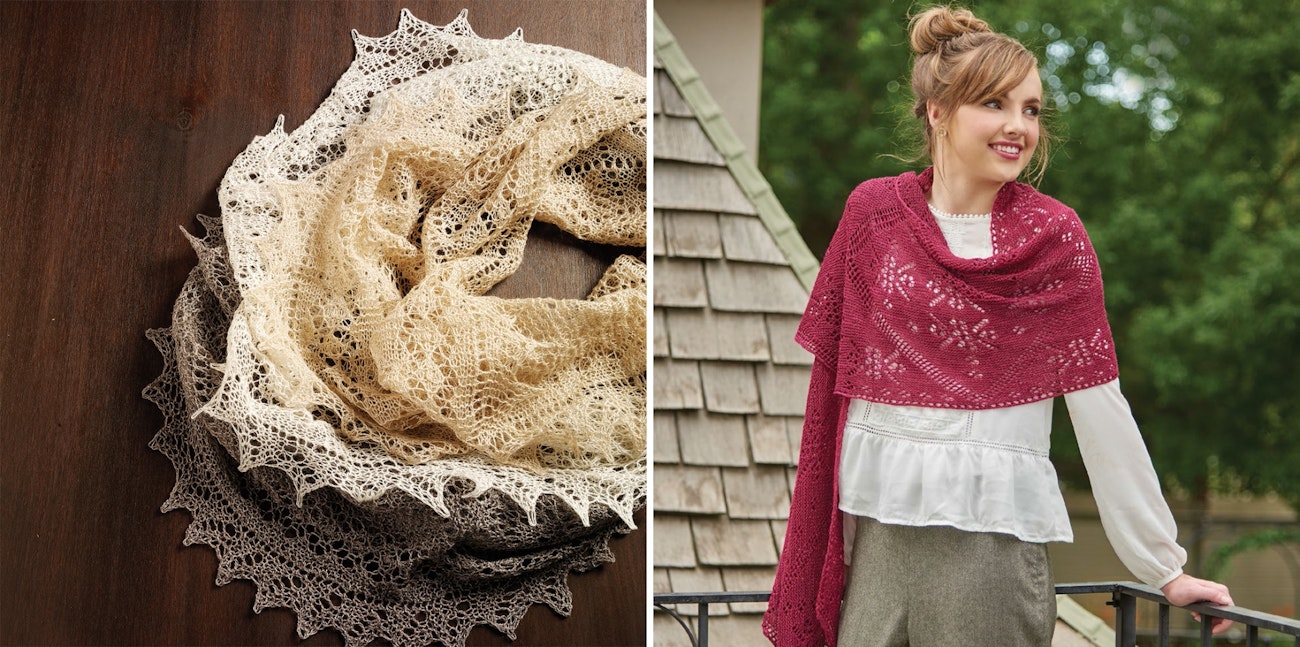 Lucy's Stars and Diamonds Stole
Crochet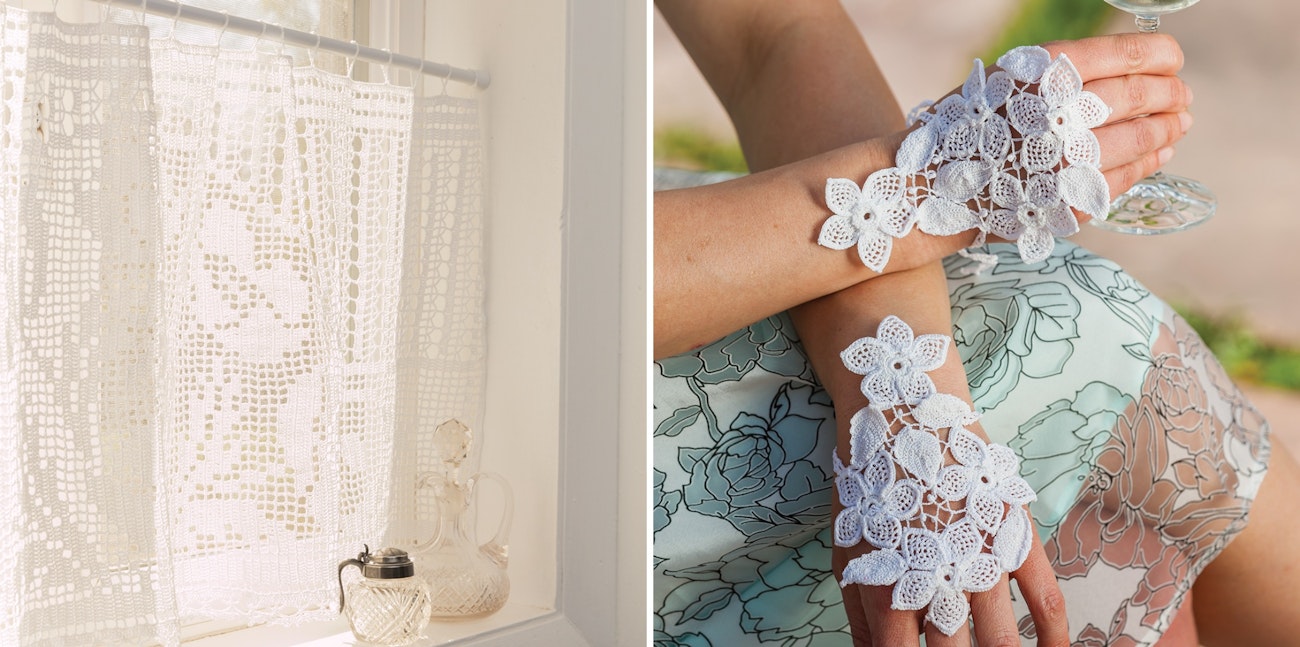 Filet Crochet Cafe Curtains Inspired by Mary Card Designs
Clones Lace Fingerless Gloves for a Wedding
Weaving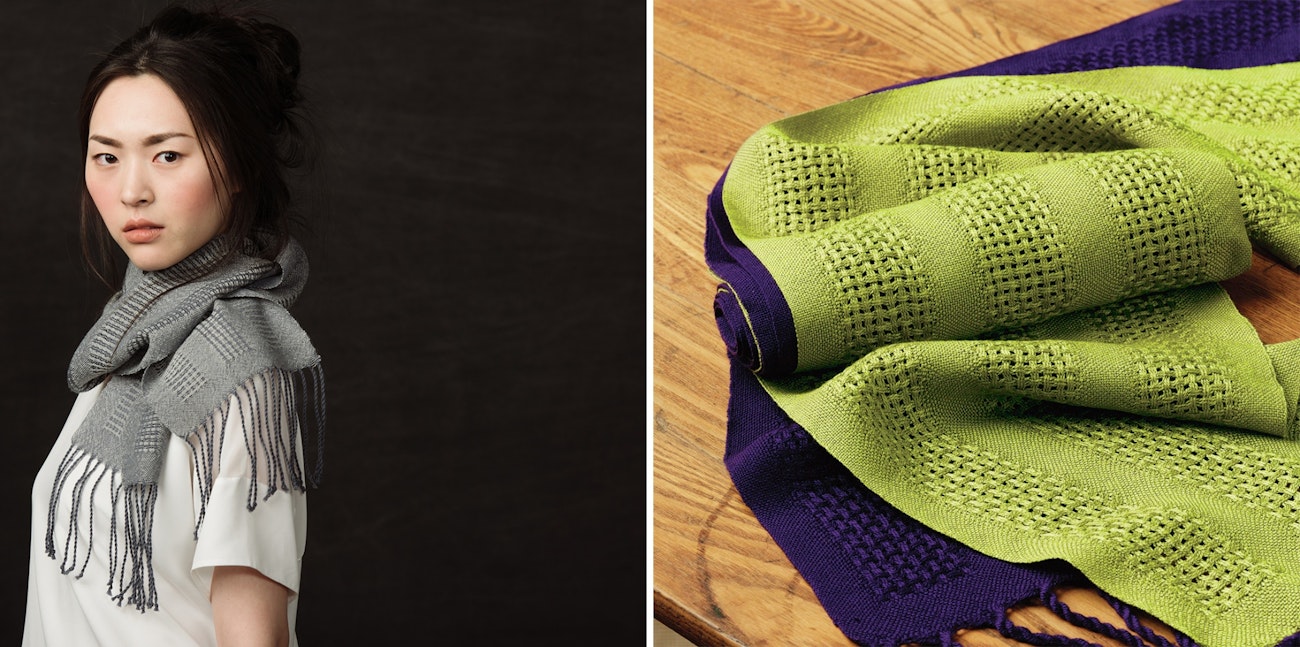 Swedish Lace Scarf Weaving Pattern
Huck Lace and Tencel Scarf Weaving Pattern
Needle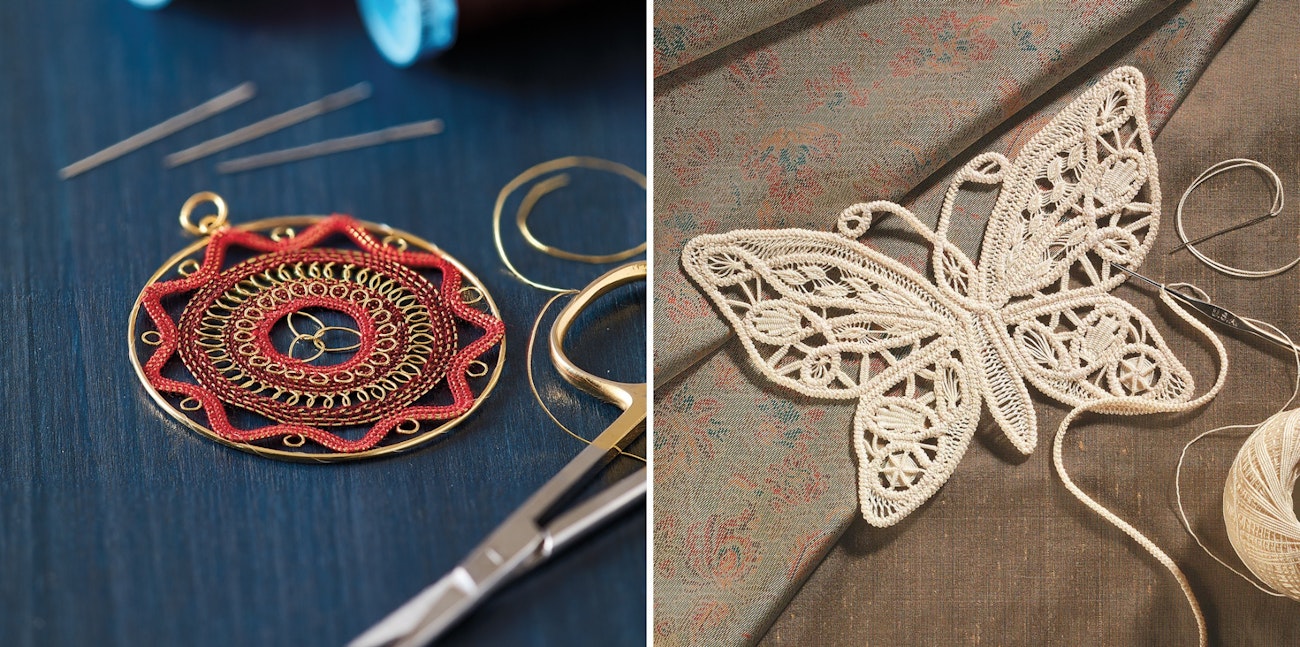 A Medallion of Frisado de Valladolid-Style Lace to Stitch
Romanian Point Lace Butterfly, PieceWork January/February 2001
I am sure that we could devote a lace technique for each day of the week! Grab your tools of choice, give in to lace, and remember it's not the size of your yarn that counts but rather putting the holes in the right places.
Do you have a favorite lace piece that you have created or one that is full of family history? Share it with us here for our "By Post" section!
Katrina King is the editorial assistant for Long Thread Media and a continuing student of craft and life.