Several years ago, I acquired the Boye salesman's book of handsewing needles shown here. The ring binder, measuring about 9½ by 11 inches (24 by 28 cm), is bound in faux leather; a thick plastic cover protects its inside covers and pages, which are separated by protective sheets made from pieces of woolen fabric. Sample retail packets mounted next to needle size charts illustrated with actual needles are affixed to the inside front and back covers and the book's four pages. Half of one page also contains an educational panel titled "How A Needle Is Made." Based on prices on the packets and lack of Universal Product Codes, the book probably dates to the 1960s.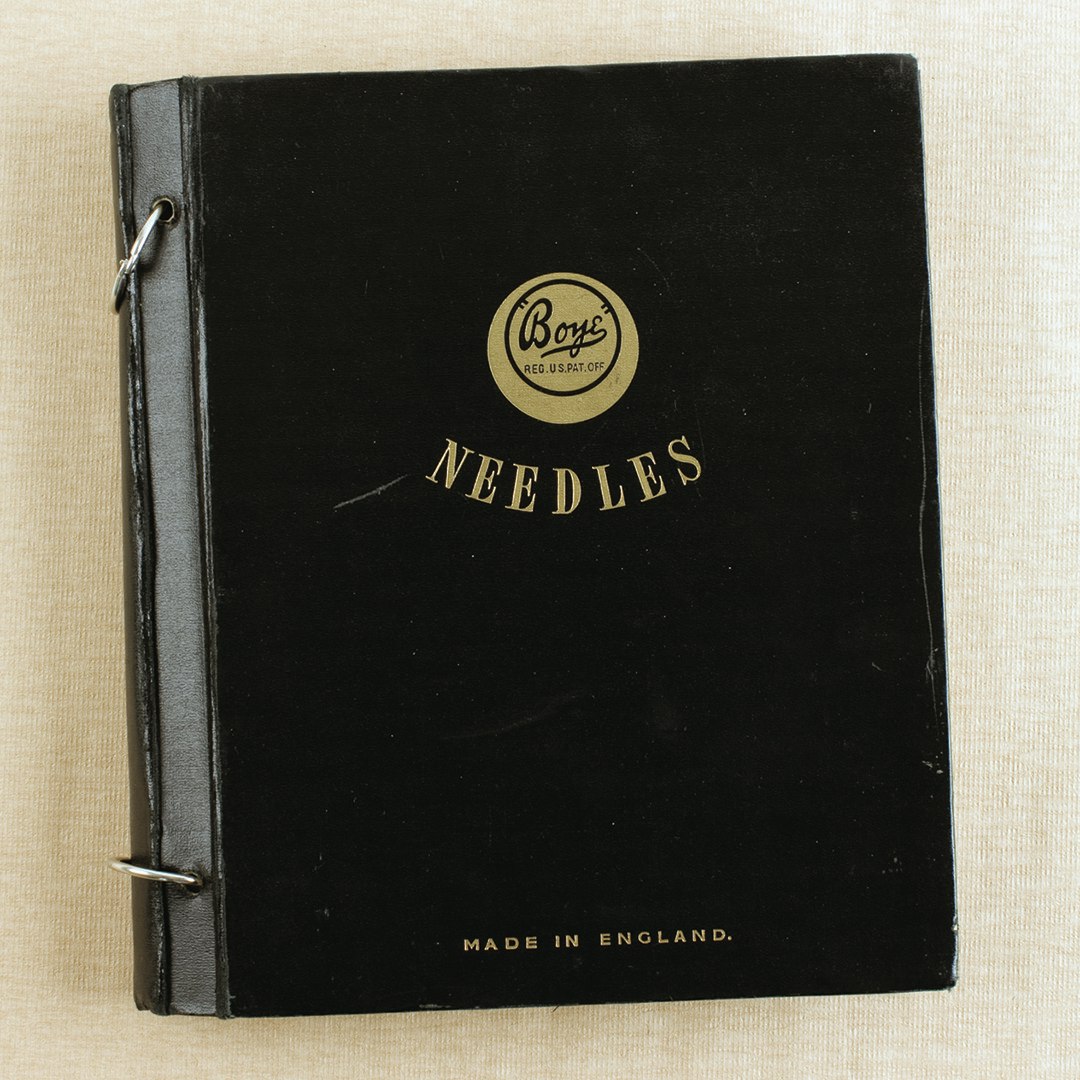 Basic sewing needles were available in packages containing multiples of a single size or a range of sizes. Those who sewed only occasionally could buy assortments of different types of needles, particularly specialty needles; some assortments included a needle threader. The cast-steel needles came in packages of a dozen in a single type/size.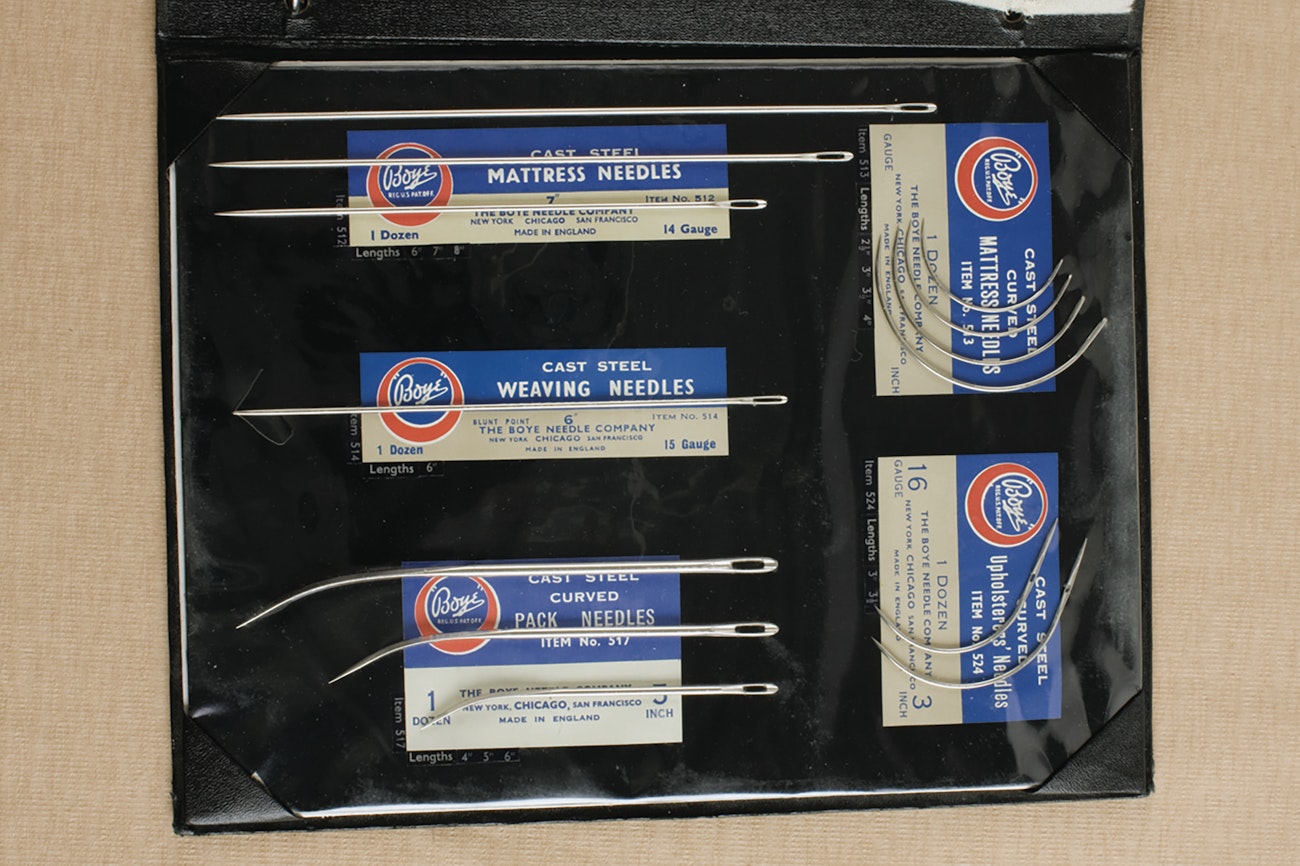 "How A Needle Is Made" shows thirteen steps in making a needle, beginning with a wire, and proceeding through pointing, forming the eye, finishing, and packaging. Each step is illustrated with an actual sample.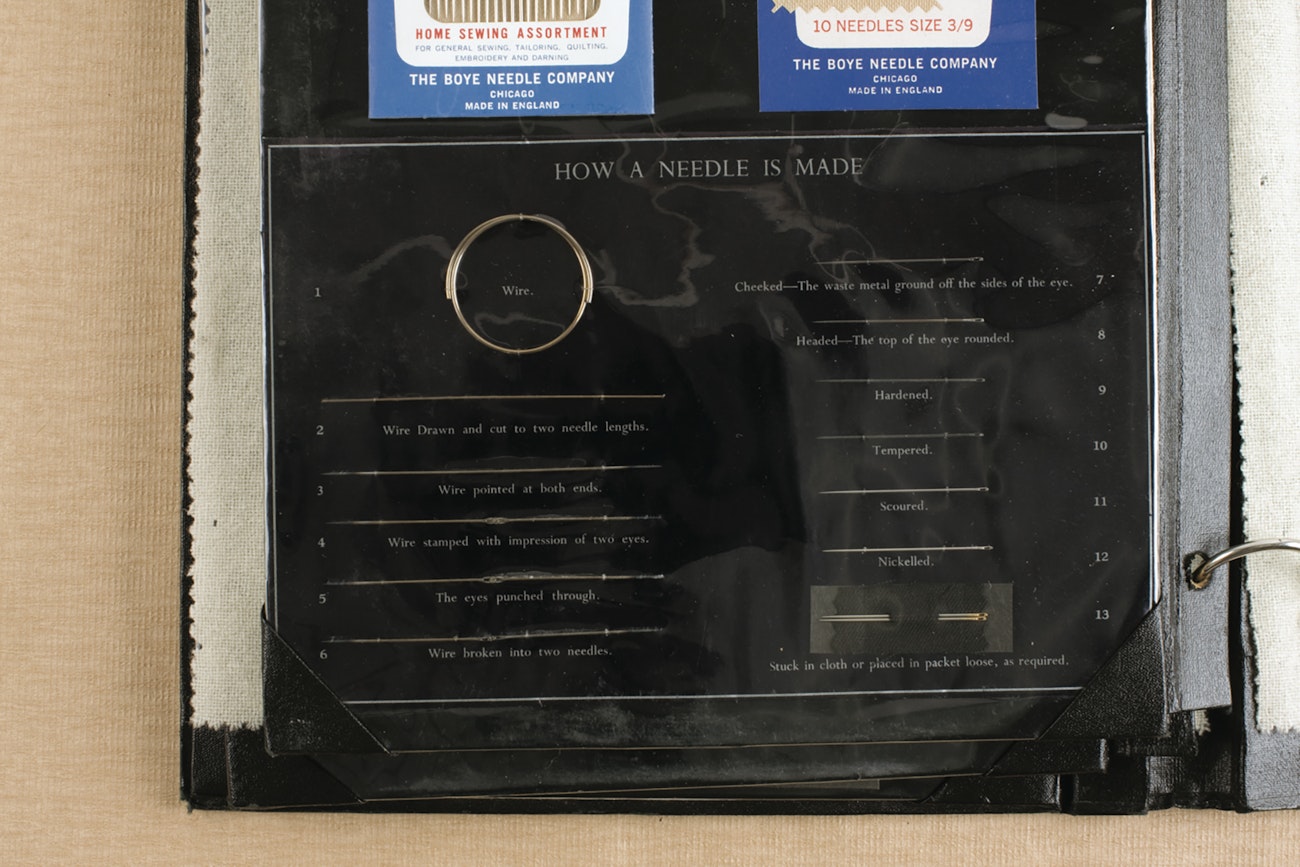 Most of the needles displayed in the book are still available today, although some names have been changed. We do more quilting than hatmaking today, and so millinery needles are sometimes labeled as basting needles; mattress needles may be called doll needles. Only pack needles, originally designed to sew coarse sacking such as duck or burlap, seem to be disappearing as paper and plastic replace cloth for dry-goods sacks.
Nancy Nehring practices, teaches, and writes about a wide range of needlework techniques. Her interests include dating needlework tools produced during and after the industrial revolution according to materials and manufacturing techniques. Nancy's article originally appeared in the November/December 2010 issue of PieceWork.
Also, remember that if you are an active subscriber to PieceWork magazine, you have unlimited access to previous issues, including November/December 2010. See our help center for the step-by-step process on how to access them.
Originally published July 27, 2017; updated April 11, 2022.