Bargello (which takes its name from a set of 17th-century chairs from the Bargello Palace in Florence, Italy) is a time-honored craft that is as fresh today as it was centuries ago. In these designs, you'll see the Florentine (or Flame stitch) and the traditional Rounded Arches pattern, both of which use a vertical straight stitch that covers a number of holes in a canvas at one time. Don't be intimidated: once you have counted and stitched the first repeat, the needlework is a breeze!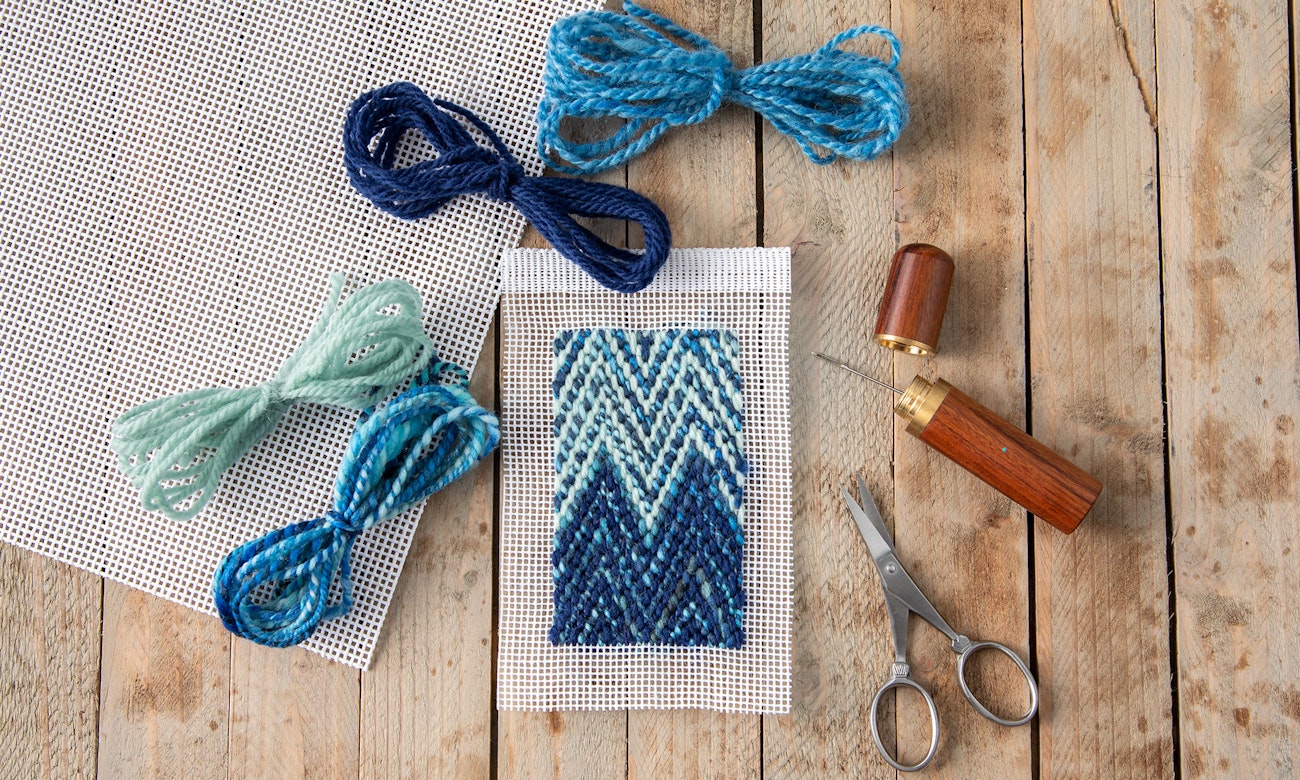 Sampling is a blast with small pieces of canvas and a little time. Use samplers to test new colorways and yarns before stitching your final piece.
Linda M. Perry created two beautiful bargello bags (one structured and one soft) to accompany her article in the Spring 2022 issue of Spin Off. Great for beginners and seasoned stitchers, these lovely bags can multitask as spindle storage, a knitting-needle caddy, a wine bag, or a cute all-purpose tote. They are an ideal project to make the most of a treasured multicolor handspun, an overdyed needlepoint yarn, or many different colors of tapestry wool. Remember that bargello pieces benefit from color selections that have contrast. Because these are designed to be worked on a 12-count canvas, test any substituted yarn to make sure you are pleased with the coverage. Experiment! The eye-catching geometric patterns that bargello is known for look complicated but are very enjoyable to create.
Previously, you've only been able to find these patterns in the magazine and the Spin Off website. We are delighted to offer both of Linda's designs and project instructions in a handy downloadable PDF, along with yarn substitution ideas. If you have a PieceWork All Access membership, you can access the free download by logging in with your account below. We hope you enjoy stitching these beautiful bargello bags.
Bargello Patterns and Yarn Substitution
PDF Download
Download your PDF to get both designs, the Bargello Spindle Bag using Flame Stitch and Rounded Arches Spindle Bag using a Rounded Arches pattern.