I find the holidays to be a time of reflection on the year that has passed, and a time to look forward to a fresh start with the turning of the calendar. For many years, my holiday gift from a beloved friend has been a new craft to learn, which is how I picked up tatting. Current subscribers to PieceWork magazine can log in below to access the instructions for this Tatted Wreath, or see PieceWork November/December 2009. As we say farewell to the year that was and hello to the coming year, I hope you enjoy trying something new!
~Katrina
This particular tatting pattern is a part of our "Trimmings" column that features vintage patterns reprinted in their original format. Each of these little patterns that are often no longer available offer a taste of a technique that can act as a doorway into a larger world. This one is slightly different from modern construction as the center round is tatted first, with the inner and outer rounds added to it. For my version, I used Lizbeth 20 thread in white and the finished wreath measures 3" x 4" (7.62 cm x 10.16 cm).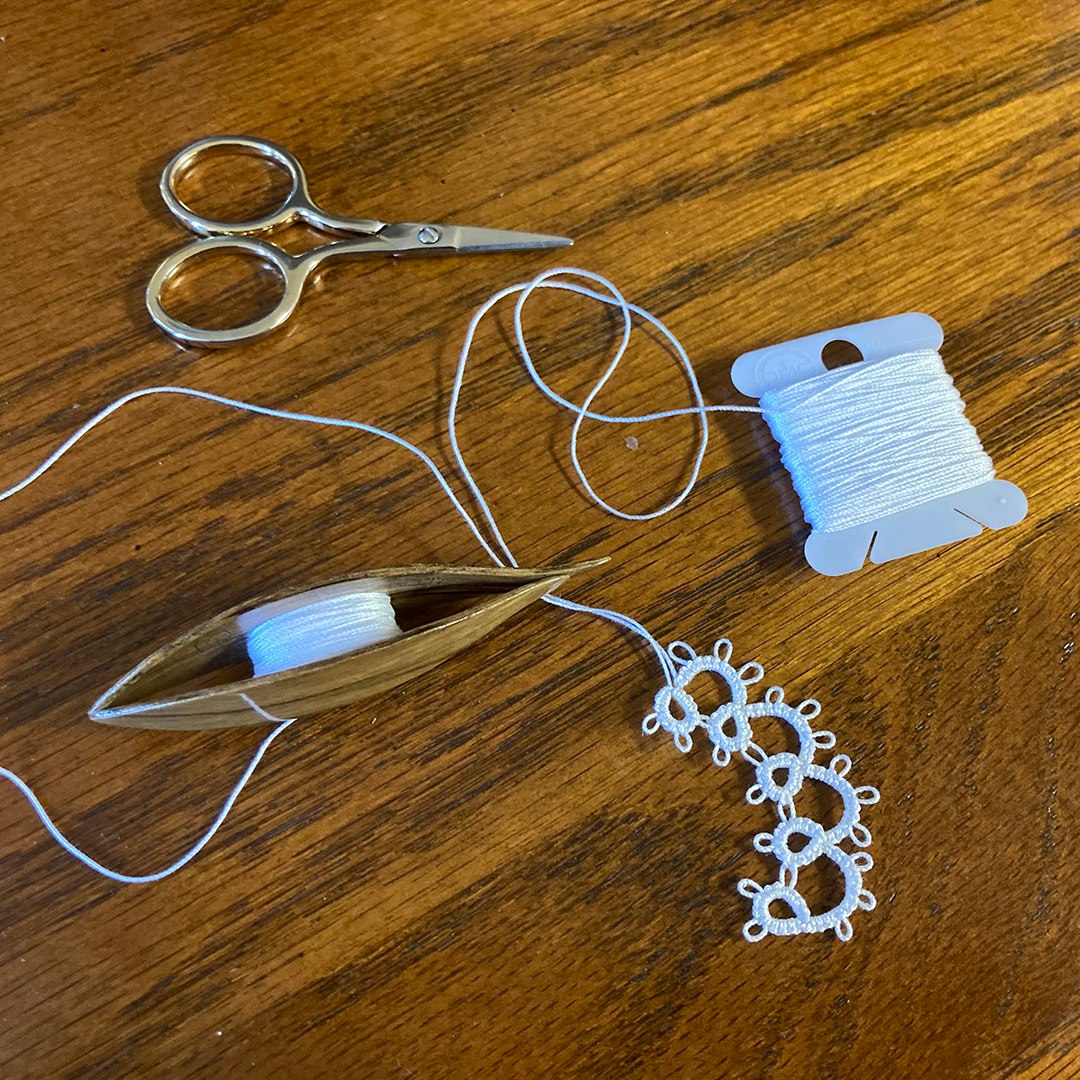 With just a few items, you can add tatting to your crafting tool box.
Instructions for a Tatted Holiday Wreath
Jane Moody modified the pattern for the "Tatted Lace for Centerpiece" to create this ornament, using size 20 thread in the PieceWork November/December 2009 issue.
Use Clark's O. N. T. Crochet & Tatting Cotton No. 40.