The Twelve Months of Ornaments, created by our own PieceWork team members, is our way of saying thank you to our All Access subscribers for being such valued members of our community. Each monthly seasonal ornament pattern will let you enjoy needle-crafting with us all year. Relax, try a new craft, or savor a familiar craft in quick-to-accomplish projects that are a pleasure to make. It has been so much fun for us at Long Thread Media to work together on these ornaments, and we hope you'll share your finished pieces using #pieceworkmagazine. We can't wait to see them!
As an avid reader, books, like crafts, have created their own space in my home. They live in shelves, can be found on the kitchen table, in my car, and in various stacks in different rooms around the house. There is no Dewey Decimal System here; rather, their location proclaims their status. At any given time, I am in the middle of several books. My current selections include titles on self-development, copyediting, and my favorite, epic fantasy. With so many active books going at one time, remembering where I am, or was, can be a task in itself! Random objects have found their way into marking my place: a highlighter, a sticky note, even the odd Magic: The Gathering card from my college days can be found among the pages.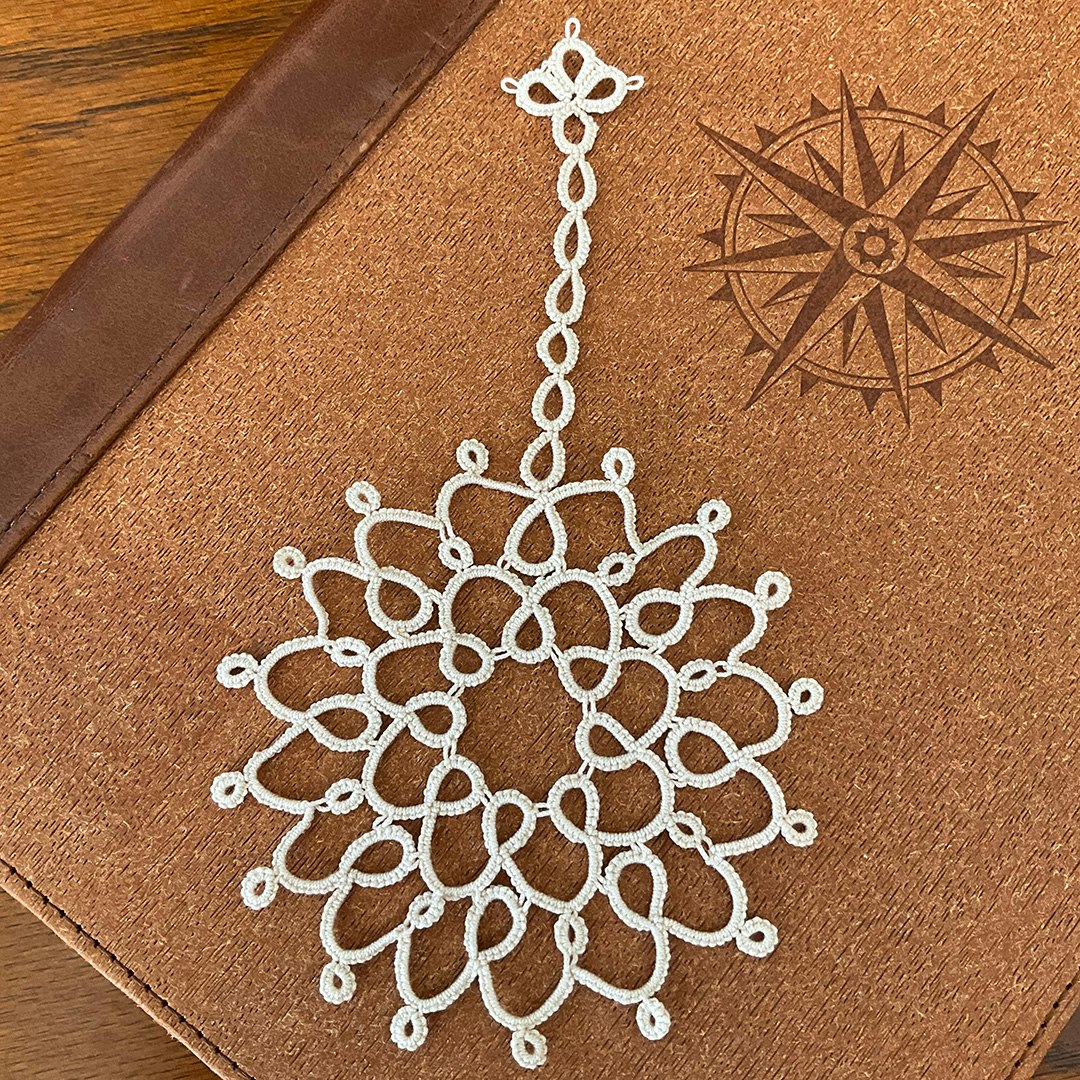 My first tatting design!
In a bit of inspiration, I thought "why not tat a bookmark?" If reading is not your style, it can also be hung in the window as a dreamcatcher or create several with various length cords in different colors to create a mobile.
A Reading Medallion