The cover reads, "A Friend in Need," a touching phrase that piqued my interest, and the little linen book is only 5 inches (12.7 cm) long. I found it in a box of assorted linens at a sale. Each page of the book is actually a bound pocket with a button-down flap, and each flap is marked with the name of a sewing notion. As with anything in my collection, I had to know more!
The Woman's Exchange Movement, established in 1832, was founded to further economic opportunities for women. The public was encouraged to shop at the organization's depots, and the outlets provided a place for women to sell their handwork. If the quality of a woman's work met with a depot's approval, then a woman could make and sell items to earn her own cash. In Table Talk (1889), the Philadelphia chapter suggested a friend in need book large enough to carry an "outings supply" sold well.
Ladies Home Journal and Practical Housekeeper Volume 6 No. 1, December 1888 on page 9, refers to friend in need books as newer versions of a housewife or sewing roll. I suspect that the book's form of storage, the buttoned pocket, was thought to be better than the roll's pocket storage. The pattern in the Ladies Home Journal and Practical Housekeeper advises using linen fabric but also provides alternative fabric suggestions from dainty to expensive. The volume advises binding all of the pocket flaps in red silk braid and labeling the individual pockets with the contents: thread, tape, cotton, elastic, needles, pins, buttons, sewing silk, and scissors. The letters could be inked on or embroidered. Briar stitch, also known as double-feather stitch, was recommended for the binding edge.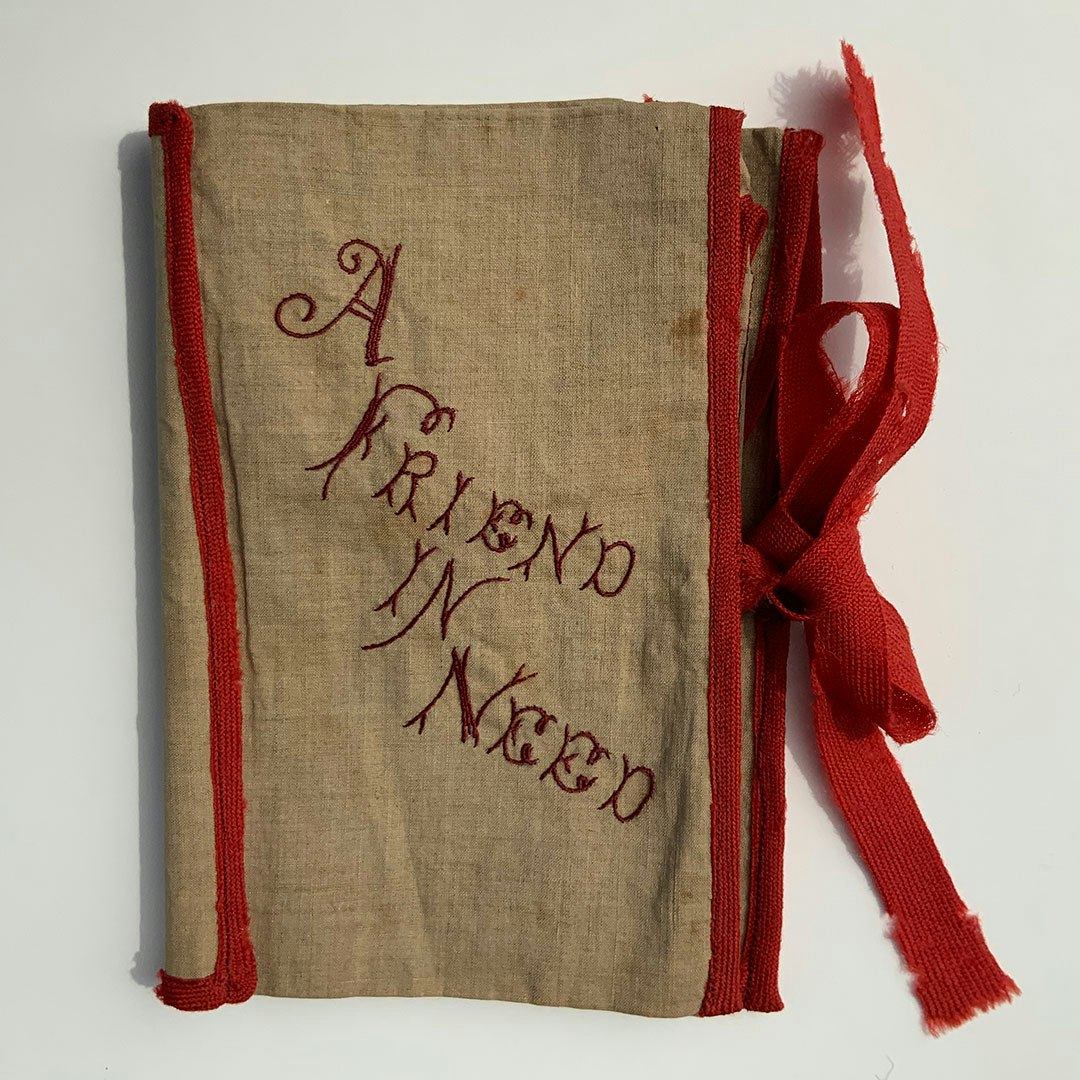 Peterson's Magazine, Volume 97–98 from 1890 provided readers, in only ten sentences on page 294, with the complete pattern to make a friend in need. The details were left to readers and their previous sewing experience. The suggested material was a 36 x 12½ inch (91.4 x 31.8 cm) piece of linen, and the text included folding instructions and labeling suggestions. This could be why we see some variation in the finished examples.
In my collection, I note hand-stitched buttonholes, three-hole buttons, and alternate binding materials, such as silk ribbon. The pocket flaps vary from rounded to pointed. Some of the wording was inked, and in other examples, it was embroidered by hand.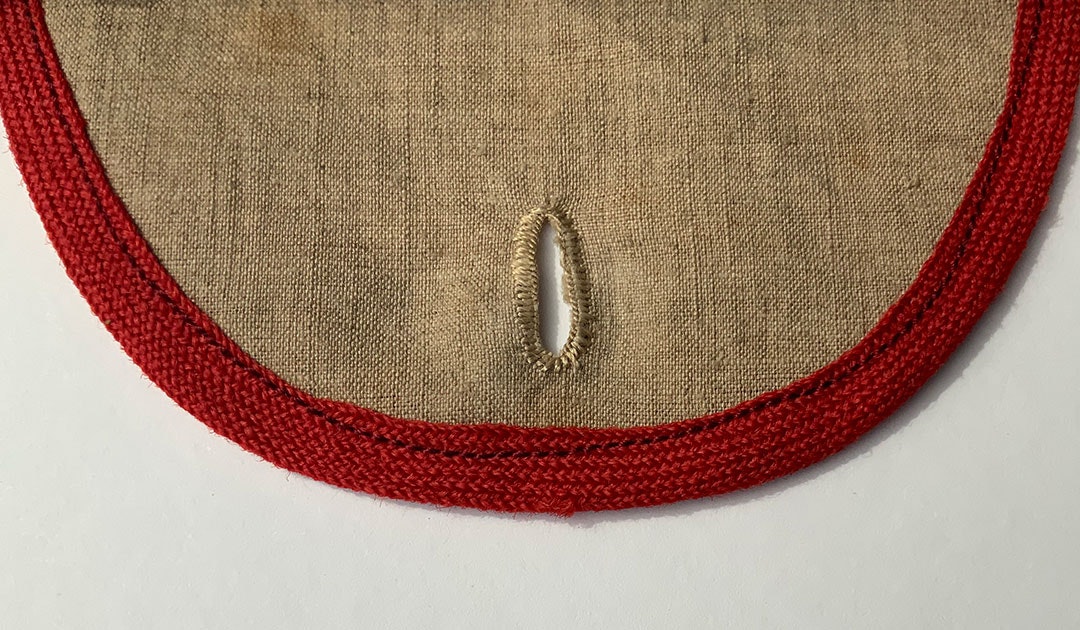 If I were to make a friend in need book for myself, I'd make it sized for an "outings worth." I would bind it in red and embroider labels for embroidery supplies: scissors, threads, needles, needle threader, needle minder, counting pins—and chocolate!
Resources
Dawn Cook Ronningen is the author of Antique American Needlework Tools (Schiffer 2018). She lives in Minnesota, where she enjoys her extensive collection of antique textiles, embroidery, and needlework tools.