Our column Trimmings: A Sampling of Old Patterns offers a collection of patterns, charts, and instructions that have been gleaned from old magazines and books that are no longer generally available. The patterns and instructions for these small needlework articles are worded exactly as they appeared in the original publication. Use them as they are or adapt them to other techniques—but do have fun with them! —Editor
Former book editor Ann Budd knitted this sweet lace edging from the instructions in Clark's O.N.T. Edgings, Book No. 182 (Pawtucket, Rhode Island: Spool Cotton Company, n.d.). The Spool Cotton Company, owned by J. and P. Coats, manufactured thread in Pawtucket; in 1952, Coats merged with the Clark Thread Company of Newark, New Jersey, to become Coats and Clark. Ann used Louet Gems, Pearl, 100% merino wool, fingering-weight yarn in Neptune (teal) to knit the edging.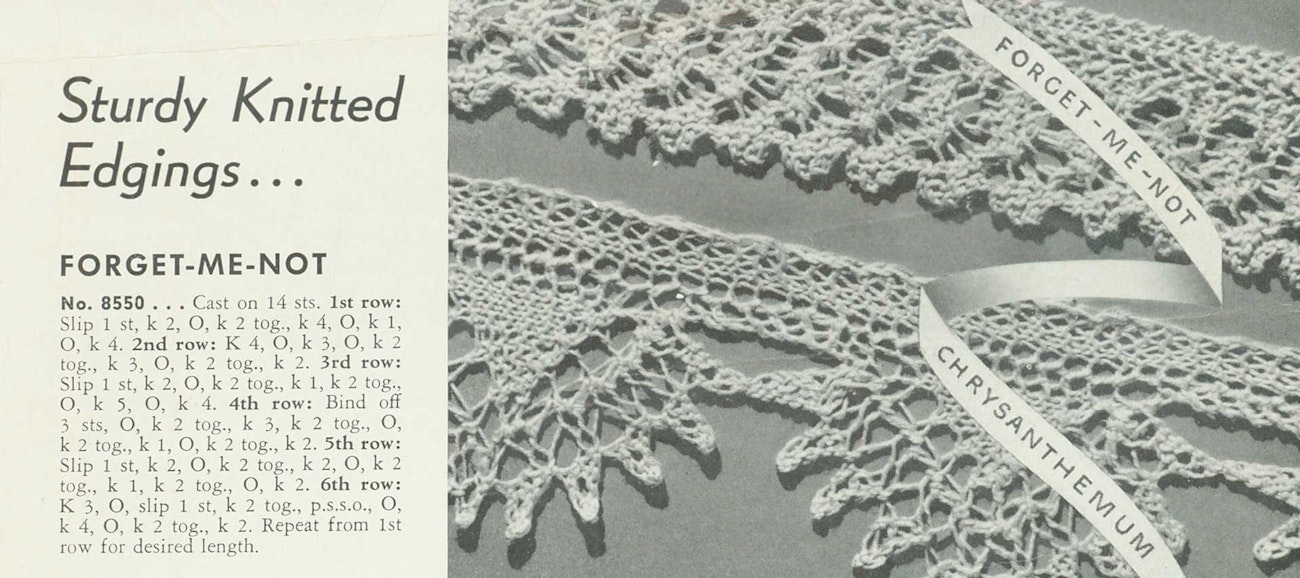 This article was published in the November/December 2006 issue of PieceWork.